Published 10-10-22
Submitted by DOW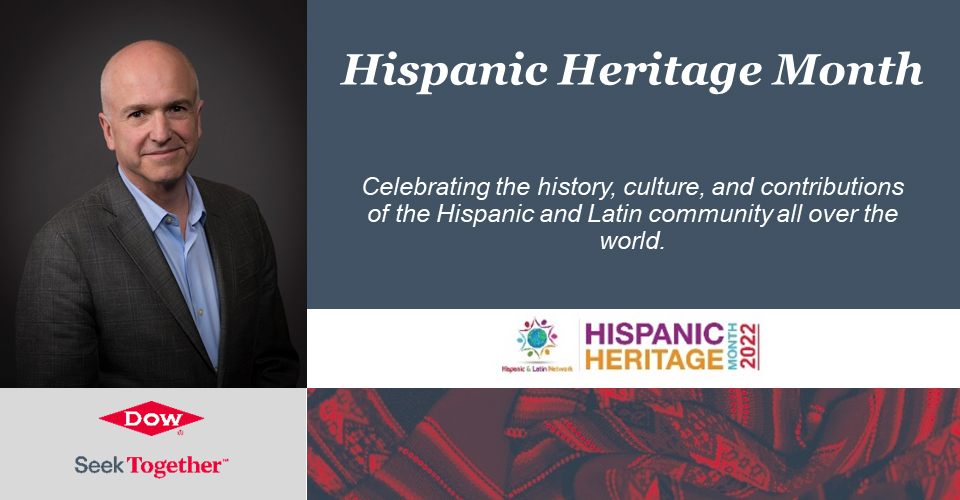 Hispanic Heritage Month is celebrated between September 15 and October 15 every year in the United States. During these five weeks, we celebrate the history, contributions, and voices representing the Hispanic and Latin community.
At Dow, we take it as an opportunity and a time for learning, reflection, and sharing the impactful work paving the way towards Equity and Inclusion.
This year is extra special because we are also celebrating Dow's 125th anniversary, marking over a century of partnership, innovation, and commitments to the communities we serve around the world.
Celebrating Hispanic Heritage Month is an opportunity to continue honoring that long-standing commitment and showcasing its impact on the Hispanic and Latin community globally.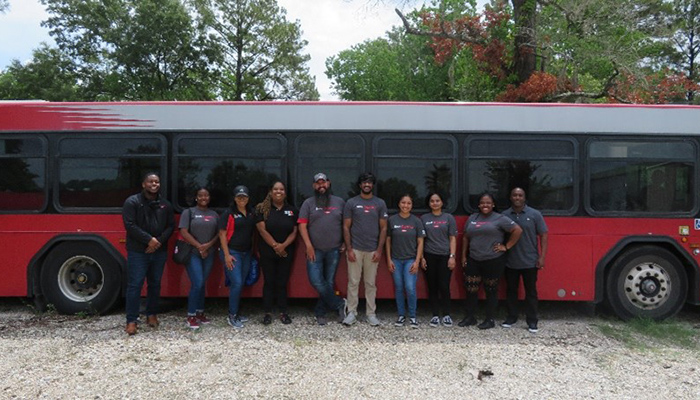 Our Hispanic & Latin Network employee resource group (ERG) is a driving-force when it comes to championing the change that communities all over the world need to flourish. They focus on areas like:
Elevating intersectionality by working with other ERGs to drive programs nurturing the next generation of STEM leaders
In Houston, Texas, the local HLN team partnered with the Global African Affinity Network (GAAN) ERG and Victory Village Crop organization, to convert a bus into a mobile lab that gives students access to youth coding programs and STEAM teaching. This project was a recipient through the ALL In ERG Fund, a competitive grant program at Dow that empowers ERGs to address diversity, inclusion, and equity needs in their communities.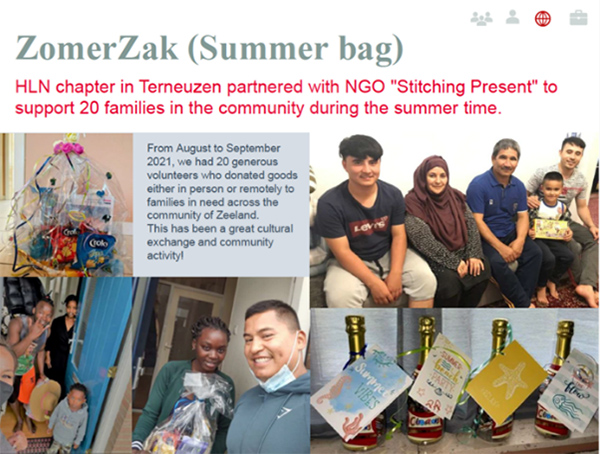 Supporting fellow community-members in need
As featured in the 2021 ESG report, the Benelux HLN chapter in Terneuzen (The Netherlands) partnered with NGO Stitching Present to support 20 families with immigrant backgrounds with supplies, food and toys for children.
These are just a couple of examples of the countless efforts piloted by Team Dow. Our passion to help others enables Dow to Imagine Better.
To close, I invite you to find ways to be actively engaged in your local community during the next five weeks. Find a new local restaurant to try. Attend an ERG event. Volunteer at a local non-profit. The power, and responsibility, to make a difference is in your hands.
Let's make this Hispanic Heritage Month impactful, together.
With pride,
Mauro Gregorio
Hispanic and Latin Network employee resource group
President of Performance Materials and Coatings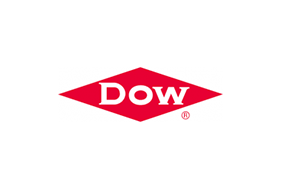 DOW
DOW
Dow (NYSE: DOW) combines global breadth; asset integration and scale; focused innovation and materials science expertise; leading business positions; and environmental, social and governance leadership to achieve profitable growth and help deliver a sustainable future. The Company's ambition is to become the most innovative, customer centric, inclusive and sustainable materials science company in the world. Dow's portfolio of plastics, industrial intermediates, coatings and silicones businesses delivers a broad range of differentiated, science-based products and solutions for its customers in high-growth market segments, such as packaging, infrastructure, mobility and consumer applications. Dow operates manufacturing sites in 31 countries and employs approximately 37,800 people. Dow delivered sales of approximately $57 billion in 2022. References to Dow or the Company mean Dow Inc. and its subsidiaries.  For more information, please visit www.dow.com or follow @DowNewsroom on Twitter.
More from DOW