Published 10-07-22
Submitted by KeyBank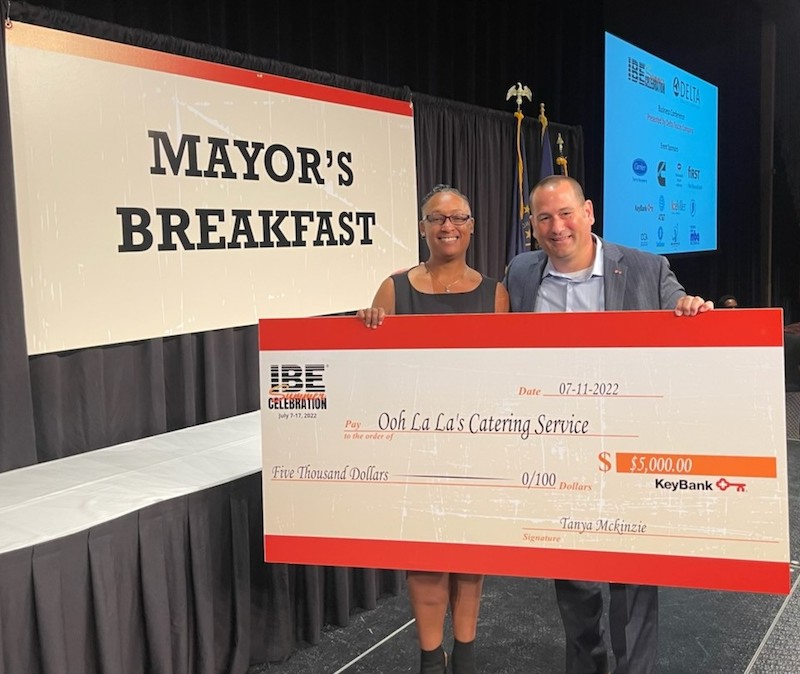 The Indiana Black Expo (IBE) has dedicated more than 50 years to helping business owners build management training, procurement opportunities and networking to enhance capacity and growth. Earlier this year, the KeyBank Foundation invested $300,000 in IBE to assist with the organization's Black Business Training Institute.
Lakeshia Peterson, owner of Ooh La La's Catering Services, was honored as the winner of the first cohort from the Black Business Training Institute. She was awarded $5,000 and recognized at an annual Mayor's Breakfast in Indianapolis.
"Winning the first Indiana Black Expo Black Business Training Institute cohort has been an awesome experience for me. I gained a tremendous amount of knowledge that helped me to not only build a solid foundation for my business, but also allowed me to negotiate a contract as a traveling chef," said Peterson. "It's amazing to see the progress of where my business plan started to what it developed into. I actively applied what I learned each and every week and I asked a lot of questions."
The award was given to the top business owner who excelled in the program and displayed perfect attendance.
"I've made some great business connections through IBE, due to my cohort win, and I look forward to developing those business relationships and serving my city in the near future," Peterson added.

Photo: From left to right:  Brian Earley, Ivory Salmon, Teri Todd, Yvonne Harrington, Award Winner - Lakeshia Peterson, Nakesha Fulce, Rebecca Lomax & Nick Bontreger.
The goal of the 10-week Black Business Training Institute is to re-energize Central Indiana's African American small business community by establishing more thriving businesses led by Black entrepreneurs. Doing so will increase the capacity of Black businesses to grow their workforce and strengthen existing minority small businesses. IBE plans to do this by:
Strengthening the entrepreneurial ecosystem to encourage personal development and increase peer resources for Black business development

Increasing the number of procurement opportunities for minority-led small businesses

Increasing Indiana business owners' access to the best available talent from the Black and minority community
To meet growing demand, IBE expanded its training institute program to assist additional business owners. The first cohort offered training to 120 seats, up from an original projection of 25 seats.
Training sessions for the second cohorts are set to begin in October for another 25 seats.
Read more about KeyBank's investment in IBE:
Indiana Black Expo Expands Black Business Training Institute to Meet Growing Demand Following KeyBank Grant | 3BL Media
Indiana Black Expo program receiving $300K grant; IBE plans to invest funds into training institute | The Courier Journal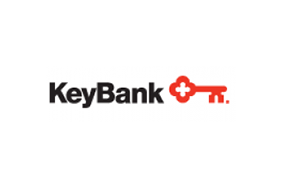 KeyBank
KeyBank
KeyCorp's roots trace back 190 years to Albany, New York. Headquartered in Cleveland, Ohio, Key is one of the nation's largest bank-based financial services companies, with assets of approximately $176.2 billion at March 31, 2021. Key provides deposit, lending, cash management, and investment services to individuals and businesses in 15 states under the name KeyBank National Association through a network of approximately 1,100 branches and more than 1,400 ATMs. Key also provides a broad range of sophisticated corporate and investment banking products, such as merger and acquisition advice, public and private debt and equity, syndications and derivatives to middle market companies in selected industries throughout the United States under the KeyBanc Capital Markets trade name. For more information, visit https://www.key.com/. KeyBank is Member FDIC. 
More from KeyBank