Published 10-07-22
Submitted by The Home Depot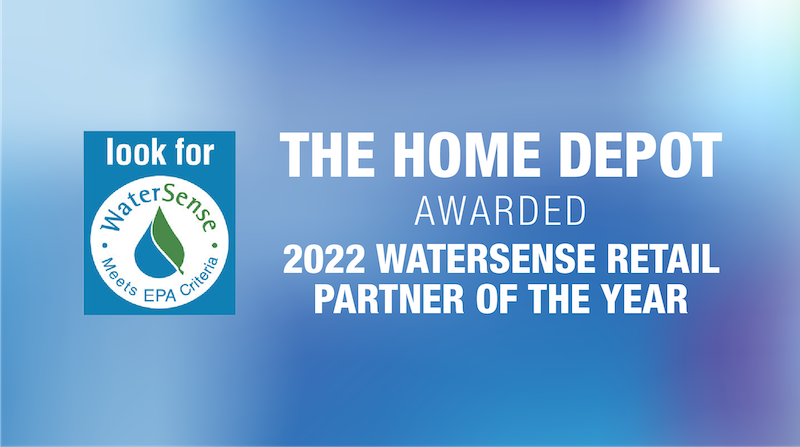 Originally published on Built From Scratch
The Home Depot has earned the 2022 WaterSense Retail Partner of the Year award for making a wide range of WaterSense-labeled products available to customers. In 2021, 100% of the toilets, bathroom faucets and showerheads sold in 1,992 Home Depot stores were WaterSense-labeled models. This helped the company save an estimated 250 billion gallons of water.
WaterSense is a voluntary partnership program sponsored by the U.S. Environmental Protection Agency (EPA). Products with the WaterSense label meet EPA specifications for water efficiency and performance, making it easier to find toilets, faucets and sprinkler systems that conserve water in and around your home.
Home Depot stores not only offer a large selection of WaterSense-labeled products, but they also help make those products more affordable for customers. The company also continues to promote easy ways to save water on its sustainability-focused Eco Actions website.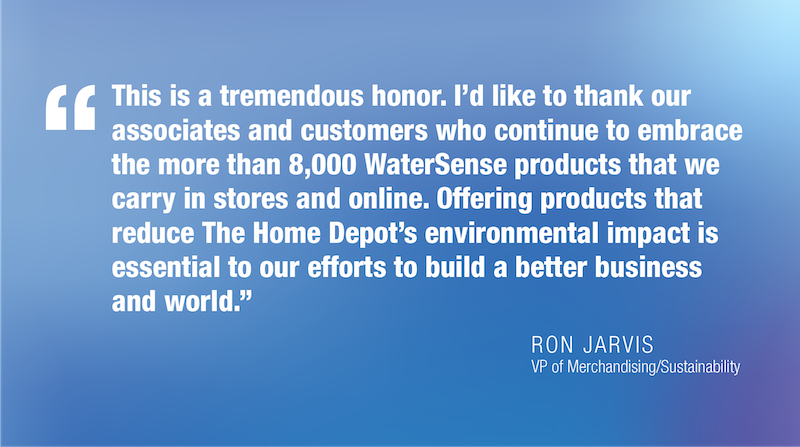 The Home Depot focused on education and training in 2021. Associates were given specific instruction on WaterSense-labeled products through rapid web-based training, newsletters and more. The Merchandising Execution Team prepared detailed plans to execute WaterSense signage in-store, and the marketing team worked with suppliers to ensure the WaterSense label is visible on applicable packaging.
WaterSense is transforming the marketplace for products and services that use water and promoting a nationwide ethic of water efficiency. This will help conserve water resources for future generations. See additional resources at EPA.gov/WaterSense.
Learn more about The Home Depot's commitment to sustainability by visiting the 2022 ESG Report and Eco Actions website.
Keep up with all the latest Home Depot news! Subscribe to our bi-weekly news update and get the top Built from Scratch stories delivered straight to your inbox.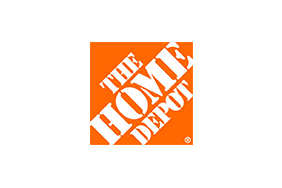 The Home Depot
The Home Depot
About The Home Depot
We are the world's largest home improvement specialty retailer with stores in all 50 states, the District of Columbia, Puerto Rico, U.S. Virgin Islands, 10 Canadian provinces, and Mexico.
More from The Home Depot