Published 10-07-22
Submitted by Submittable
The world in which we live continues to evolve and put more importance on social responsibility. Finding where you can make an impact, either through your organization, through volunteering, or through running a sustainable and effective Corporate Social Responsibility (CSR) program. 
On Oct 12, 2022, join thought leaders in the CSR and philanthropic space for an impactful, engaging, and insightful virtual conference. 
The Impact Studio Conference is an audio-only virtual conference covering the nuances of building both a CSR program and career. Join the discussion with your peers as you learn from social impact experts like Angela Parker, co-founder of Realized Worth, and Kari Niedfeldt-Thomas, managing director of corporate insights and engagement at CECP.
Sam Caplan, host of Impact Audio, teams up with industry leaders to create blueprints for navigating a CSR career, building a social impact program, and adapting to changing times. Together, we'll tackle tough issues like:
Anchoring your CSR program in authenticity
Measuring the success of a social impact program
Building a social impact career
"Purpose" ties the world of social impact together. It's what keeps us all pushing toward a vision of a better world. Let's explore what it means to build upon this greater purpose day-in and day-out.
You'll have the chance to listen to five sessions with key speakers, as well as a live webinar with the full panel, sharing best practices, tips, and lessons learned on the journey of making an impact. 
Register today to get full access. It's free and only requires an email address. 
Can't attend the day of? No worries. All sessions will be available after October 12 for you to listen to on your own time. You just need to register.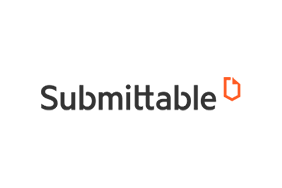 Submittable
Submittable
Submittable is a growing social impact platform used by thousands of companies, governments, and philanthropic organizations to manage their social impact programs and maximize their impact.
Submittable has helped big and small organizations worldwide run 134,000 programs and collect nearly 22 million applications to date, and is backed by Accel-KKR, Next Coast Ventures, True Ventures, Next Frontier Capital, StepStone Group and a few other amazing investors.
More from Submittable