Published 10-06-22
Submitted by Truist
BALTIMORE, October 6, 2022 /CSRwire/ - Truist Foundation announced a $600,000 commitment to Baltimore Community Lending (BCL), a nonprofit community development financial institution (CDFI) that provides loan capital to small business owners. The grant will assist the expansion of BCL's business coaching program, which is focused on supporting women- and minority-owned small businesses in Baltimore. This grant will also help BCL streamline its loan-making system to maximize impact by providing funding and training to help minority entrepreneurs break through systemic barriers.
President of Truist Foundation Lynette Bell, Truist Financial Chief Legal Officer and Head of Public Affairs Ellen Fitzsimmons, and Truist Financial Maryland Regional President Gregory Farno joined Baltimore Community Lending's President and CEO Watchen Harris Bruce and Vice President and Small Business Director Bonnie Crockett to formally announce the grant and its aim to revitalize small businesses throughout Baltimore.
"Truist Foundation is dedicated to pioneering new pathways for historically excluded and women-owned small businesses to create more equitable economic systems," said Bell. "We're thrilled to be partnering with an organization like Baltimore Community Lending, which recognizes the importance of providing long-term, comprehensive support for small businesses. Small businesses are the economic backbone of communities, providing employment opportunities, resources and innovation."
This grant is part of the $120 million joint Truist and Truist Foundation commitment to strengthen and support small businesses nationwide, with a particular focus on Black-, Latine-, and women-owned businesses. BCL's aim to uplift and provide training for minority-owned small businesses aligns with Truist's purpose to inspire and build better lives and communities.
"Baltimore Community Lending values Truist Foundation's commitment to creating economic opportunities for BIPOC and women-owned businesses," said Harris Bruce. "Together, we will help underserved entrepreneurs in the Baltimore Metro area achieve stability and success."
To help ensure the long-term success of its loan recipients, BCL offers a unique small business training program, which pairs each loan recipient with a financial coach who helps them develop a business plan, project cash flow and provide financial guidance before, during and after receiving a loan.
"Providing business training to entrepreneurs in Baltimore is key in ensuring their long-term success," said Farno. "Through this program, BCL is providing innovative and flexible financial assistance that will help local businesses grow and thrive, creating more and better opportunities for residents throughout our communities."
###
About Truist Foundation
The Truist Foundation is committed to Truist Financial Corporation's (NYSE: TFC) purpose to inspire and build better lives and communities. Established in 2020, the foundation makes strategic investments in nonprofit organizations to help ensure the communities it serves have more opportunities for a better quality of life. The Truist Foundation's grants and activities focus on building career pathways to economic mobility and strengthening small businesses. Learn more at Truist.com/Purpose/Truist-Foundation.
About BCL | Baltimore Community Lending
Baltimore Community Lending's mission is to support the revitalization and strengthening of underserved neighborhoods through innovative and flexible financial assistance designed to promote community development. As a community development financial institution, BCL makes loans to entrepreneurs and small business owners in the Baltimore Metro area who are unable to get financing from mainstream lending sources. Learn more at https://bclending.org.
For further information: Media Contact: Alison van Harskamp, Truist, media@truist.com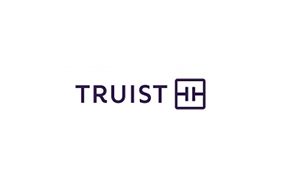 Truist
Truist
Truist Financial Corporation is a purpose-driven financial services company committed to inspiring and building better lives and communities. Truist has leading market share in many high-growth markets in the country. The company offers a wide range of services including retail, small business and commercial banking; asset management; capital markets; commercial real estate; corporate and institutional banking; insurance; mortgage; payments; specialized lending; and wealth management. Headquartered in Charlotte, North Carolina, Truist is a top 10 U.S. commercial bank. Truist Bank, Member FDIC. Learn more at Truist.com.
More from Truist