Published 10-06-22
Submitted by FedEx Corporation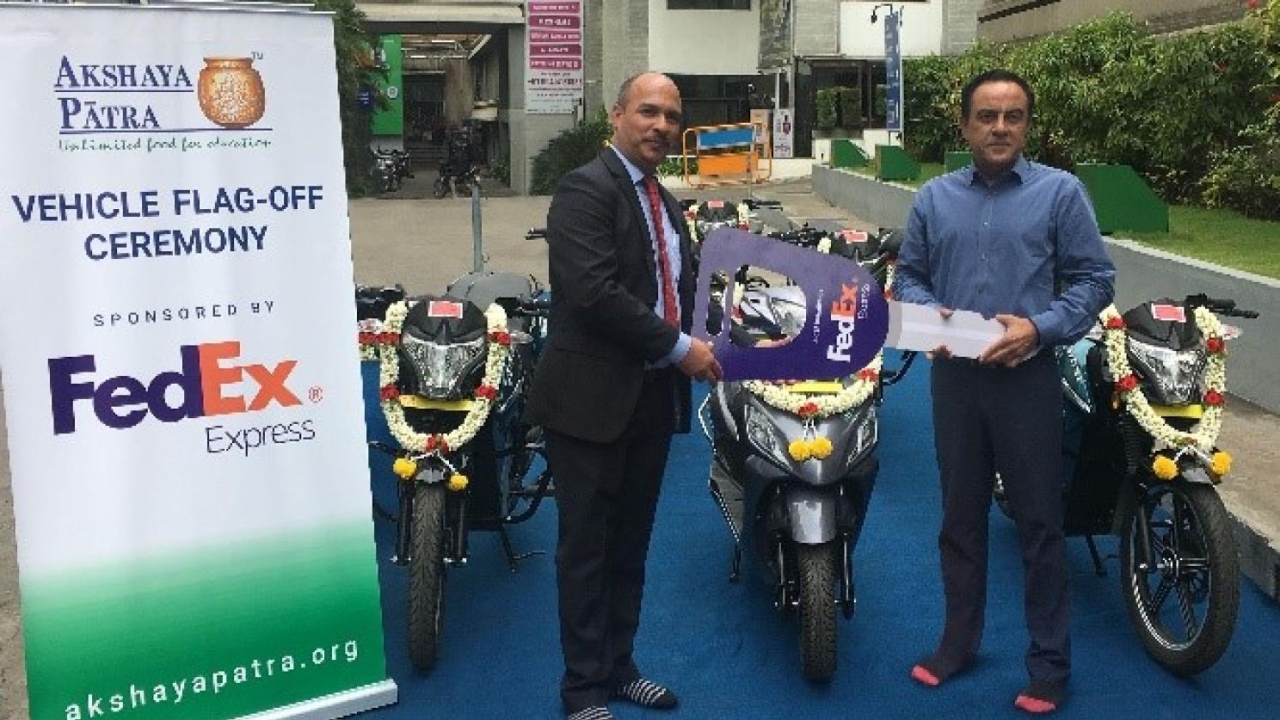 FedEx is investing in supporting local communities to move people and goods more sustainably. This includes our support of the Akshaya Patra Foundation's (APF) "Go-Green Initiative" where we are helping to transform their fuel bikes into electric bikes in Bellary, India.
Adopting this sustainable change will help the Foundation reduce their carbon footprint and cut their transportation costs. In fact, the savings generated by adopting e-bikes will help them address classroom hunger and malnutrition in India through feeding more than 2,800 additional children a year as part of their #Mid-DayMealProgram.
The Akshaya Patra kitchens have also installed solar panels that use photovoltaic (PV) cells to convert sunlight into electricity. The solar panels and electric vehicles donated by FedEx will further Akshaya Patra's efforts to adopt green energy across its operations.
Suvendu Choudhury, Managing Director, International Operations for FedEx Express says, "At FedEx we are committed to connect the world responsibly and resourcefully We're constantly looking for opportunities to contribute to a more sustainable world through the use of our resources, network and innovative technology. We are thrilled that our support of this initiative will not only positively impact the environment, but the savings from this initiative will result in more meals for thousands of school children."
About The Akshaya Patra Foundation
The Akshaya Patra Foundation is a not-for-profit organization that strives to address classroom hunger and malnutrition in India. By implementing the Mid-Day Meal Scheme in Government and Government-aided schools, Akshaya Patra aims to fight hunger and, at the same time, bring children to school. Since 2000, Akshaya Patra has worked towards reaching out to children with wholesome food every single school day.
In partnership with the Government of India and various State Governments and with the inestimable support of many philanthropic donors and well-wishers, Akshaya Patra has grown from humble beginnings serving just 1,500 school children across five schools to becoming the world's largest (not-for-profit run) mid-day meal program, serving wholesome food to over 1.8 million children from 19,039 schools [as of March 2020] across 14 states & 2 union Territories in India.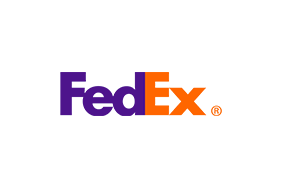 FedEx Corporation
FedEx Corporation
FedEx Corp. (NYSE: FDX) provides customers and businesses worldwide with a broad portfolio of transportation, e-commerce and business services. With annual revenue of $94 billion, the company offers integrated business solutions through operating companies competing collectively, operating collaboratively and innovating digitally under the respected FedEx brand. Consistently ranked among the world's most admired and trusted employers, FedEx inspires its more than 550,000 employees to remain focused on safety, the highest ethical and professional standards and the needs of their customers and communities. FedEx is committed to connecting people and possibilities around the world responsibly and resourcefully, with a goal to achieve carbon-neutral operations by 2040. To learn more, please visit fedex.com/about. 
More from FedEx Corporation