Published 10-05-22
Submitted by NRG Energy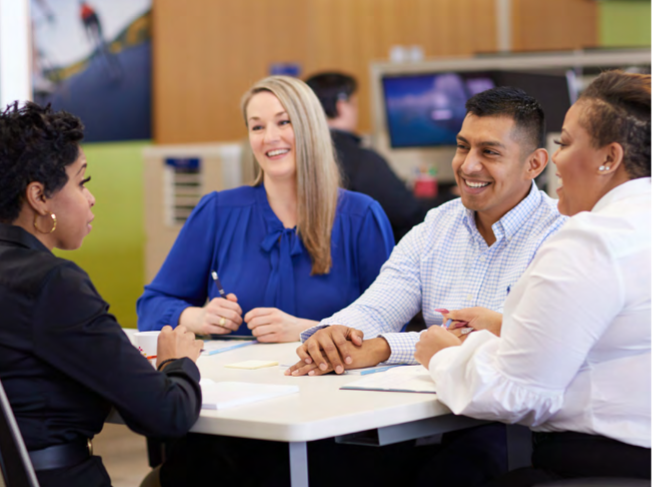 Originally published on NRG Energy Sustainability
Safety and Well-Being
The safety and well being of our employees are of paramount importance.
The workplace of the future
Beyond the physical distancing and safety protocols implemented during the global pandemic, it has become increasingly clear that other aspects of the workplace need to evolve as well.
One of our 2021 company goals was to redefine NRG's workplace of the future by transforming how and where we work. We established a cross-functional group to determine the ongoing COVID-19 response and office protocols for the new working normal.
Like many companies, we pivoted to a hybrid model, allowing our office-based employees to split their time working from home and office according to the company's needs and their team's needs. NRG implemented a flexible model with a range from fully remote, to one to four days in the office, to fully onsite.
Talent: Build a talent agenda that supports business strategy, where employees feel empowered and supported, regardless of work location.
Culture: Establish recommendations to build and maintain our culture in the digital workplace transition.
Process and Policy: Develop processes that support the new way of working. Rewrite policies to better reflect the overall environment, controls, and guidelines.
Space & Place: Design real estate space and a work environment that supports talent strategy and maximizes productivity.
Technology: Enhance technology to support our talent agenda, processes, and ways of working, focusing on mobility, collaboration, and a safe infrastructure.
In addition we provided:
Balanced physical and virtual workspaces to promote both human interaction and virtual flexibility.
Safety tips to improve physical and mental well-being like stretching exercises, virtual workout classes, and access to telemedicine options.
Always staying safe
Safety of all personnel is a top priority at our company and our comprehensive safety program includes anyone working within an NRG facility. We are continually evaluating safety practices to ensure all programs satisfy regulatory requirements.
Throughout the COVID-19 pandemic, power plant-based employees continued reporting to their respective work locations. However, our Safety-Over-Production policy prioritizes all safety rules and requirements, even if generation facilities must stop production. It is our goal to achieve top decile safety performance each year for Total Case Incident Rate (TCIR), which is defined as the number of work-related injuries per 100 full-time workers during a one-year period. In 2021, we finished with a 0.30 top decile safety performance, well below the Edison Electric Institute top decile benchmark of 0.51. Below is a full list of plant locations with zero recordables and facilities with OSHA Voluntary Protection Program (VPP) Star1 status.

To learn more about NRG Energy's commitments to employee well-being and safety, download the 2021 Sustainability report here.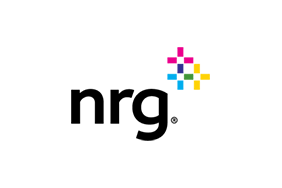 NRG Energy
NRG Energy
At NRG, we're bringing the power of energy to people and organizations by putting customers at the center of everything we do. We generate electricity and provide energy solutions and natural gas to millions of customers through our diverse portfolio of retail brands. A Fortune 500 company, operating in the United States and Canada, NRG delivers innovative solutions while advocating for competitive energy markets and customer choice, working towards a sustainable energy future.
More from NRG Energy