Published 10-05-22
Submitted by GoDaddy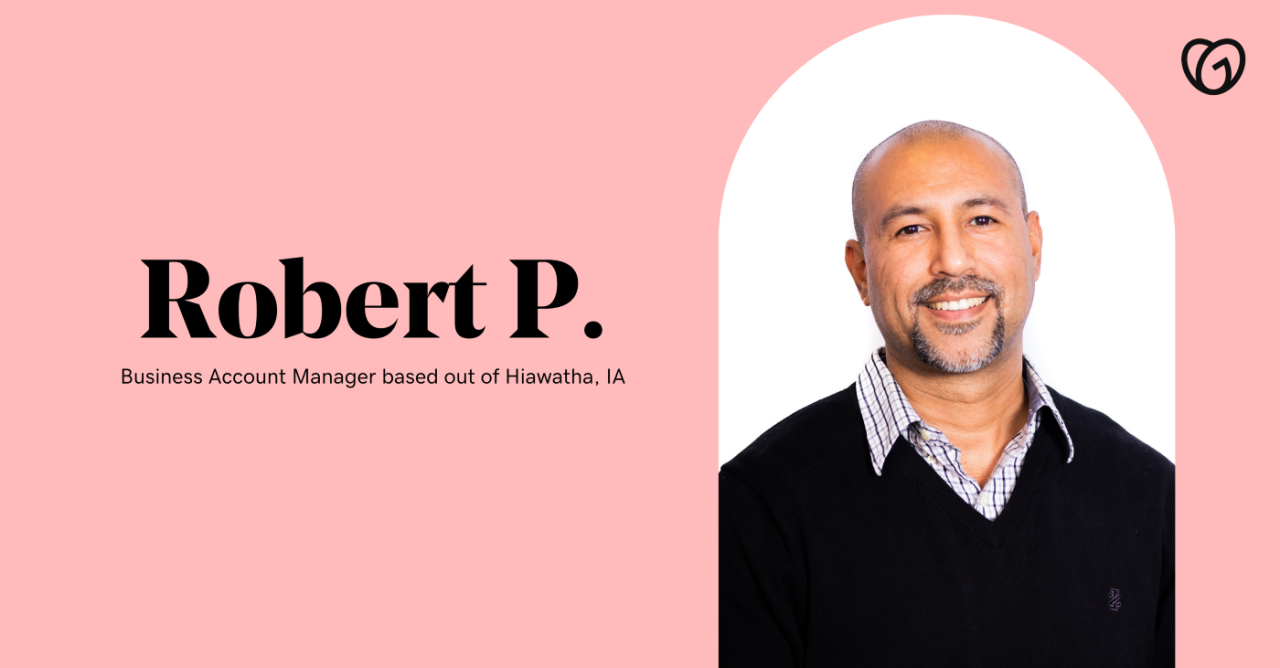 Originally published on GoDaddy Life
Tell us a little bit about yourself and your career at GoDaddy.
I have been with GoDaddy for 12 years and am currently a Business Account Manager.
I have had many roles here! I started in the Inbound Care department, then transitioned to a supervisor. From there, I went into engineering, then business management, and project management prior to my current role. All of these experiences have blessed me with opportunities to learn the inner and outer workings of what we do for our customers. Along the way, I have made some amazing friends.
I am married and have 3 kids. My kids are 24, 19, and 9 — all boys. I also have 3 dogs.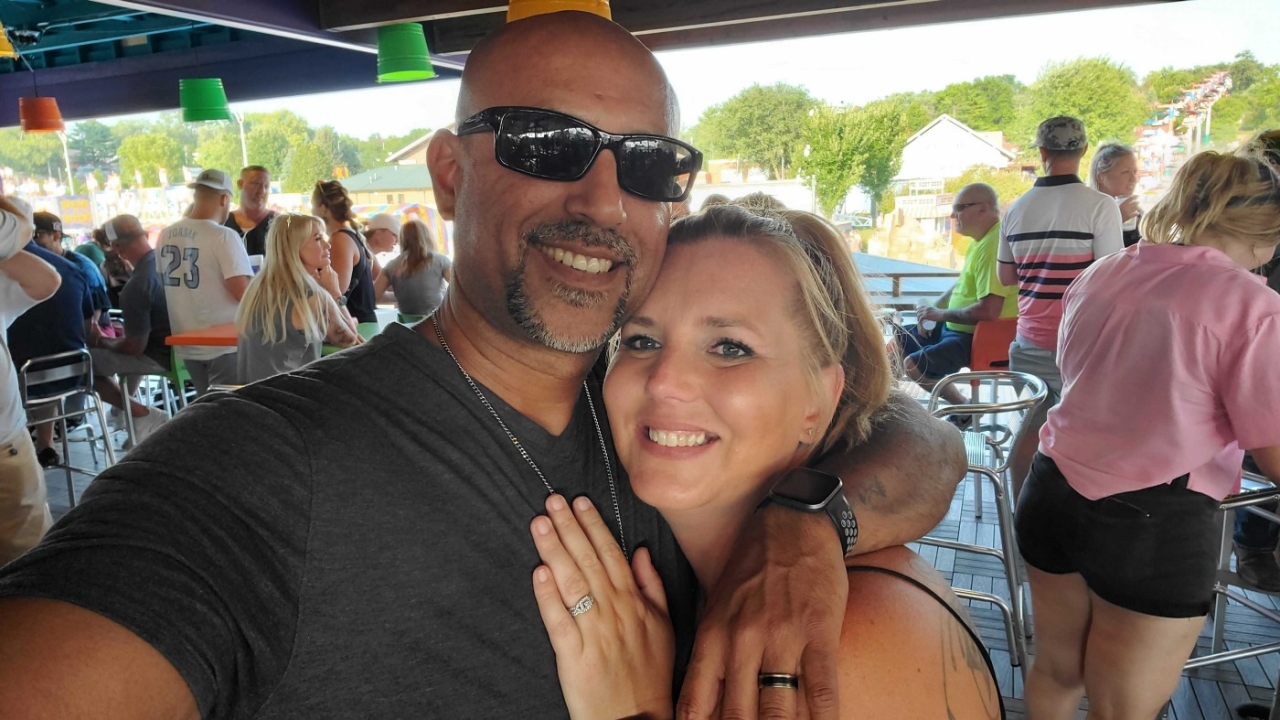 What are some things that help you feel included at GoDaddy, as a member of the Latino/a/x community?
I love our Employee Resource Group (ERG) culture and the fact that it opens so many communication channels between members spread throughout the US. I get to engage in random topics that get brought up in our slack channel and Cafecito hours (virtual coffee session with other members). These topics can be anything from shared recipes, to different types of salsa! Because of this, I am always trying new foods and salsas.
These types of conversations and opportunities of engagement in the virtual world have helped me, along with others, to feel included.
What is most meaningful about Hispanic Heritage Month to you?
I truly enjoy that we get to celebrate our culture, all while learning and sharing with one other. This could be an impacting life experience or something that our ancestors have taught us along the way, and we still carry or do to this day.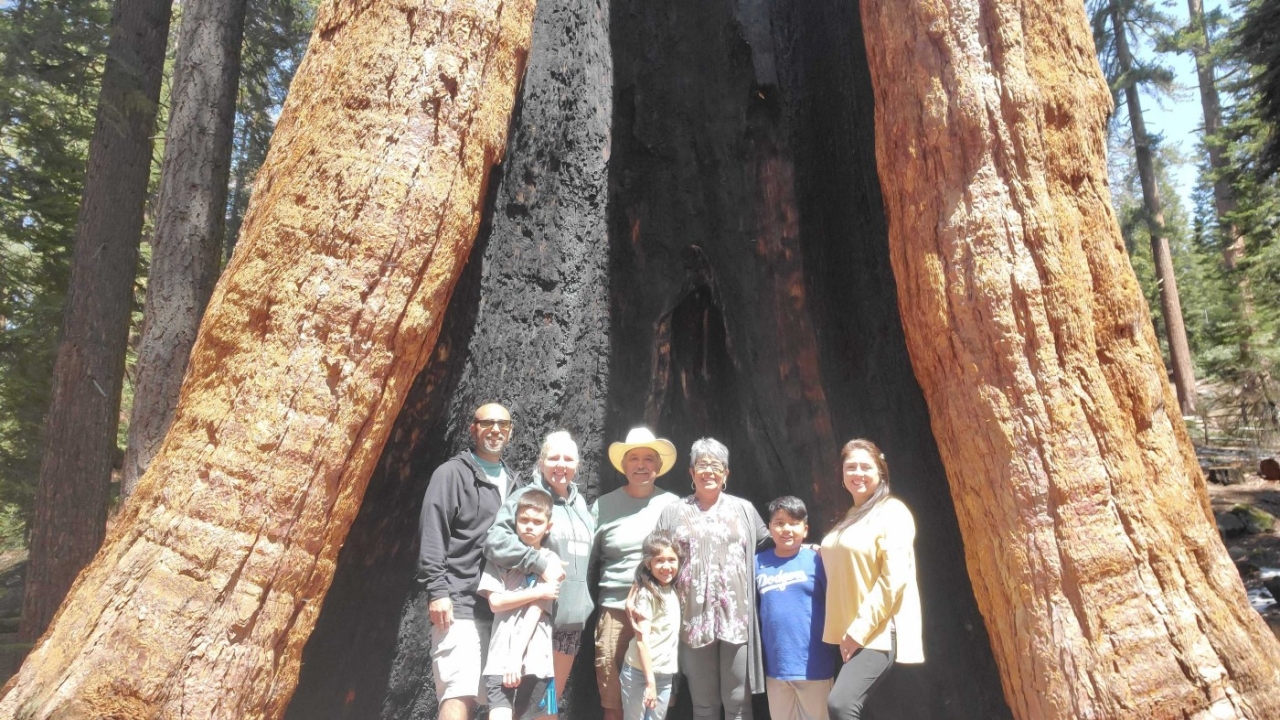 Does your family have any traditions that are especially important to you? Can you talk about some of these?
The most important tradition is getting together with the entire family for the holidays. We always have Christmas with Grandma at her house. We all drive there from different cities to make sure we're making time for family.
Another tradition is keeping the family recipes alive. My grandmother always makes salsa, tamales, and enchiladas from scratch. Now at her age, it is a bit hard but I am glad she was able to teach me and others in the family on how she does it to keep that tradition going.
As a family, we have all been raised to always be there for one another. That in itself is strong to this day.
What do you enjoy doing outside of work?
When I am given the opportunity to have some "me" time, I love going to the gym to unwind. I also enjoy going to car shows — huge fan of the classics. My favorite car that I have ever owned is a 1964 Impala Convertible. All original. Red with a white electric top.
On the weekends, you can find me outside fishing, working on cars, or doing home improvements to the house. I'm never sitting still!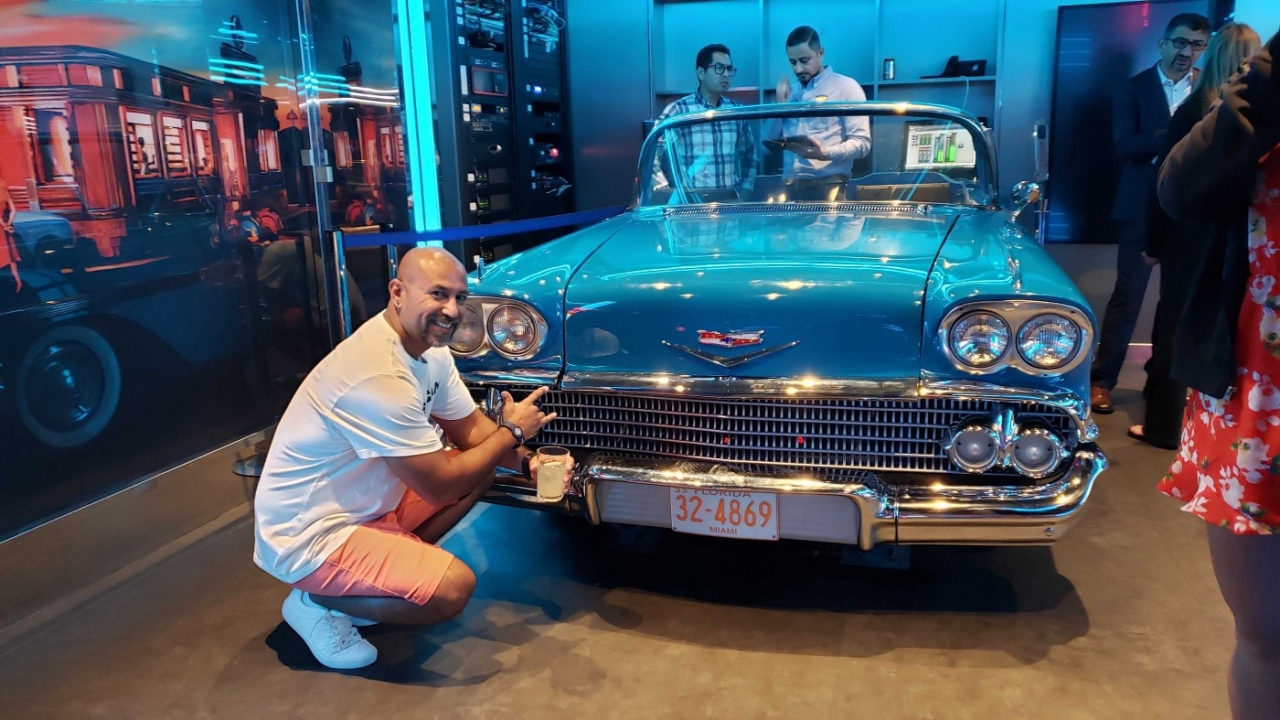 Are you enjoying this series and want to know more about life at GoDaddy? Check out our GoDaddy Life social pages! Follow us to meet our team, learn more about our culture (teams, ERG's, locations), careers, and so much more. You're more than just your day job, so come propel your career with us.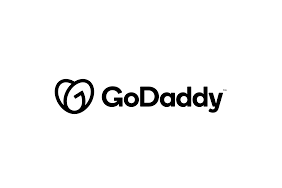 GoDaddy
GoDaddy
GoDaddy is empowering everyday entrepreneurs around the world by providing all of the help and tools to succeed online. GoDaddy is the place people come to name their idea, build a professional website, attract customers, sell their products and services, and manage their work. Our mission is to give our customers the tools, insights and the people to transform their ideas and personal initiative into success. To learn more about the company, visit www.GoDaddy.com.
GoDaddy focuses on making opportunity more inclusive for all in the communities where we work, live and play across the globe. We rally behind inclusive entrepreneurship and other critical local needs that empower people to succeed through philanthropic and in-kind donations, volunteerism, strategic partnerships and advocacy.
Empower by GoDaddy is GoDaddy's global community and philanthropic program equipping entrepreneurs in underserved communities with training, tools and peer networks to accelerate their journeys. GoDaddy rallies behind entrepreneurs in underserved communities by building their confidence and skills to strengthen their small business' digital presence.  Entrepreneurs engage in customized learning experiences, work 1-1 with GoDaddy volunteer coaches and local mentors, and gain access to wrap-around services, in-kind products and networks boosting their small businesses success.
More from GoDaddy