Published 10-05-22
Submitted by Walmart
Originally published by Closed Loop Partners on September 13
New report from Closed Loop Partners shares insights to guide retailers on effective reusable bag models, a key solution as regulations to reduce reliance on single-use plastic bags grow across the U.S.
NEW YORK, September 13, 2022 – Closed Loop Partners' Center for the Circular Economy and the Consortium to Reinvent the Retail Bag released a new resource to help guide retailers looking to adopt reusable bag service models. The report, Beyond the Plastic Bag, shares key insights and analysis gathered from collaborative reusable bag pilots conducted in select CVS Health, Target and Walmart stores throughout Northern California in 2021, as part of the Consortium to Reinvent the Retail Bag's Beyond the Bag Pilots.
"The Beyond the Bag Pilots fostered an unprecedented platform for connectivity between trailblazing reuse start-ups, customers, Walmart, and other retailers in the industry," said Kathleen McLaughlin, Executive Vice President and Chief Sustainability Officer for Walmart. "The pilots created the space for collective experimentation, and provided data-driven insights on the ease, convenience, and perceived benefits of the models tested. This kind of on-the-ground diligence from pilots is critical to inform what could be next for reuse and where it could fit in a circular economy."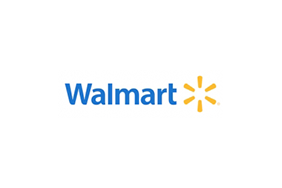 Walmart
Walmart
Wal-Mart Stores, Inc. (NYSE: WMT) helps people around the world save money and live better - anytime and anywhere - in retail stores, online, and through their mobile devices. Each week, nearly 260 million customers and members visit our 11,535 stores under 72 banners in 28 countries and e-commerce websites in 11 countries. With fiscal year 2016 revenue of $482.1 billion, Walmart employs approximately 2.2 million associates worldwide.
Walmart continues to be a leader in sustainability, corporate philanthropy and employment opportunity.
Additional information about Walmart can be found by visiting http://corporate.walmart.com, on Facebook at http://facebook.com/walmart and on Twitter at http://twitter.com/walmart.
More from Walmart