Published 10-03-22
Submitted by The Hershey Company

Key Takeaways:
Our latest ESG report reflects the evolution of our sustainability journey building on past efforts and initiatives to make a positive impact in our communities and the broader world.
ESG is becoming integrated into the fabric of our company with engagement and ownership from our board of directors to the operational business owners.
These initiatives will help us deliver long-term sustainable growth and underpin our purpose so that consumers can feel proud about the moments of goodness they experience with our beloved brands.
By Leigh Horner
Vice President, Corporate Communications & Global Sustainability
When I joined the company 10 years ago, someone shared with me that as Hershey employees, we are torchbearers for this amazing company, and we must always be focused on leaving the business better and stronger when we move on. I find that incredibly powerful, and it speaks to a truth many of us relate to as we witness and experience how, as a team, we care for our people, communities and the planet.
In the past, our annual reports have highlighted our community support, something that has been true since our founding and long before reporting. Whether it's called corporate social responsibility, sustainability or ESG, we have helped build communities, create sustainable value chains and helped children and youth thrive. Milton Hershey's vision to do well by doing good remains a huge draw and point of pride for our employees, whether they've been here five months or 50 years.
So, as we launch our 2021 ESG report — we are once again affirming our legacy and sharing with you our ESG priorities, progress and challenges. It reflects an ESG strategy that is informed by strategic insights and commitments with focused efforts that touch every aspect of our business. Fundamentally, this work seeks to answer a critical question: how do we create a long-term sustainable business where our environment can thrive, and where our many stakeholders and the individuals within our value chain can be successful for decades to come?
ESG makes for a better business
I've often shared that our employees who make our iconic and beloved brands love them as much as our consumers do. We know that people have an emotional connection to a Hershey's Kiss or a Reese's Peanut Butter Cup that puts a smile on their face and at least for a moment, brings a little goodness into their lives. ESG is a kind of map that guides how these products come to life and the positive impact we can make along the way. It encompasses where and how we source the ingredients, like cocoa, that go into those treats; it's how we engage and treat the people who help us create those moments of goodness, from our own employees all the way back to the farmer. It is how our operations can not only help preserve but improve natural resources and reduce our greenhouse gas emissions and impact on the planet. As part of our ESG strategy, we aim to be transparent and continually challenge ourselves to do better for our business, people and planet.
And just as our business tracks our performance with metrics on sales, production and quality, we're now also using tools and scorecards to monitor and improve our efforts related to ESG. Specifically, we focus on our six ESG priorities: cocoa, responsible sourcing and human rights, environment, people, youth and community.
Formalizing our priorities
Over the past few years, we've also strengthened how we manage our ESG strategies. In 2021, we updated our corporate governance to clarify the role of the board of directors in overseeing ESG strategy and performance. Our board has been involved with our social and environmental strategies for years, whether it was called CSR, sustainability or ESG. Formalizing their oversight and engagement and continued strengthening of our operational management has resulted in better aligned, more integrated investment and programming choices throughout our operations.
Being involved in this evolution has made me incredibly proud. The secret weapon of Hershey is the pride, passion and tenacity by which our employees deliver on the strategies and initiatives that drive the business. ESG has been no different. At every level, Hershey team members around the world have embraced new goals and are innovating and delivering.
Making a positive impact has been a part of our DNA since our founding. And with ESG now being embedded in our business, my teammates are responding with an eagerness that makes me excited for our future.
Reaffirming more moments of goodness
When I think about our purpose — to make more moments of goodness — and the part I play each day, I think of my mom. She loves Mounds and Hershey's Kisses, and she loves to share them with her friends. I want her to know that our love for those products fuels us to make them in a way that she can always be proud of. I would be crushed if we gave her a reason to reconsider her love of Mounds because of the way we made that candy.
But working at Hershey, I love knowing that simply won't happen. We take our role as torchbearers seriously. We strive to make decisions for the right reasons — for cocoa farmers and their families, our teammates and those we do business with, the environment, and our communities. We are proud of not just our products, but the way our products came to be. It matters to us, as a team, and it matters to our consumers. And for me, that's good business.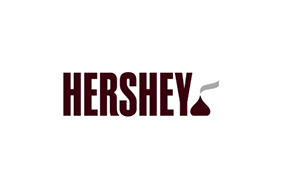 The Hershey Company
The Hershey Company
The Hershey Company is headquartered in Hershey, Pa., and is an industry-leading snacks company known for bringing goodness to the world through its iconic brands, remarkable people and enduring commitment to help children succeed. Hershey has approximately 19,700 employees around the world who work every day to deliver delicious, quality products. The company has more than 100 brand names in approximately 80 countries around the world that drive more than $10 billion in annual revenues, including such iconic brand names as Hershey's, Reese's, Kit Kat®️, Jolly Rancher and Ice Breakers, and fast-growing salty snacks including SkinnyPop, Pirate's Booty and Dot's Pretzels.
For more than 125 years, Hershey has been committed to operating fairly, ethically and sustainably. Hershey founder, Milton S. Hershey, established The Hershey Chocolate Company in 1894 and created Milton Hershey School in 1909 which offers a cost-free education to students of need. The Hershey Company's growth and success over the years has directly benefited the students of the Milton Hershey School as well as children across the United States and around the world through the company's philanthropic partnerships focused on helping children succeed.
To learn more about Hershey visit www.thehersheycompany.com.
More from The Hershey Company