Published 10-03-22
Submitted by Bayer

It's at the center of our dinner tables: an essential human experience where we connect with our friends and family. But it's also at the center of a story that connects each of us to farmers, producers, suppliers, grocers, and other families around the world.
Every meal is the result of a journey that recently became even more difficult. Distribution bottlenecks. Rising food prices. Grain shortages. Energy crises. Climate change.
This is the reality of our global food system today. When talk at mealtime turns to the price of bread and higher grocery bills, we're really joining a much larger conversation about where our food comes from, and how it arrives on our tables.
And as the recent war against Ukraine has revealed: while this story impacts each of us in different ways, it undeniably impacts all of us, together.
For many of us, that impact is first felt on the store shelf, where food prices are surging around the globe. According to The Food and Agriculture Organization Food Price Index measuring international prices on a monthly basis, food on average is 22.8 percent more expensive compared to May 2021—the highest level since the index started in 1990. For some, this means paying more for bread and other staples. For many, especially in countries most vulnerable to shortages, regular meals may become unaffordable.
What's more, the challenges we face today could have a significant impact on the future, according to Eurasia Group, people facing food insecurity will rise by about 142 million-243 million by November 2022.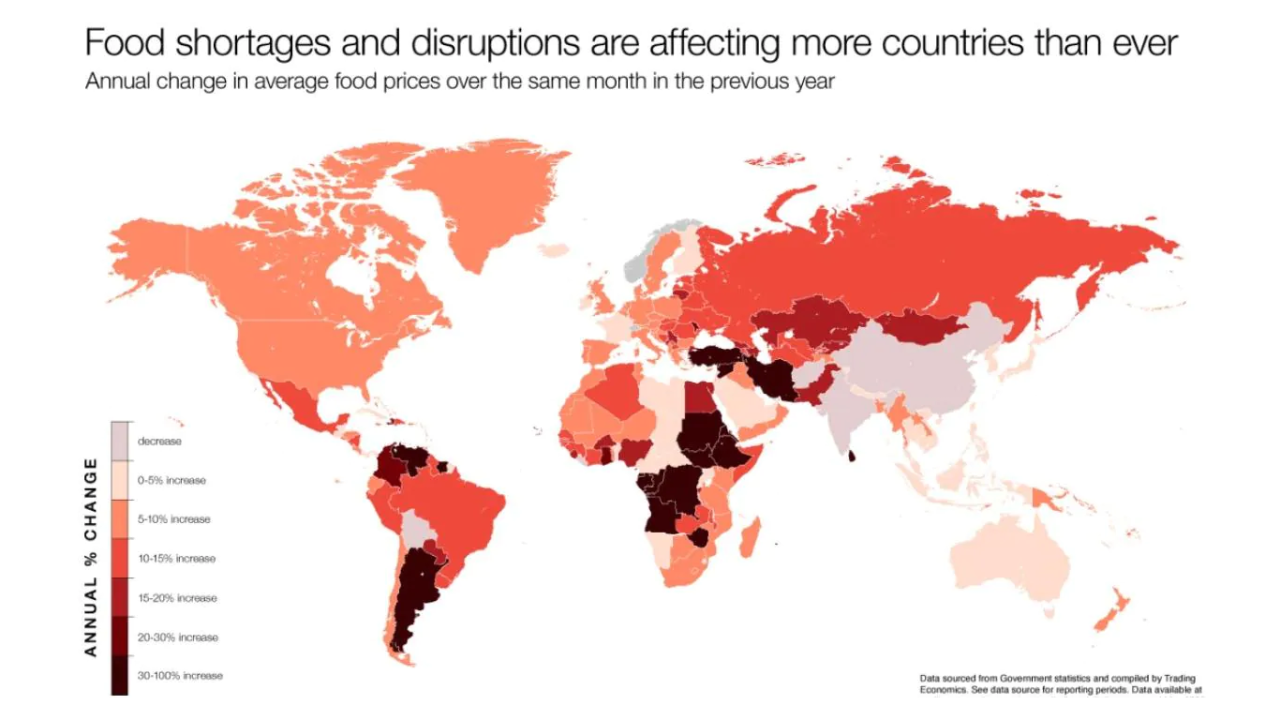 The Path to the Plate
What may end up in your kitchen as chapati or a tortilla begins as a simple seed of wheat germinating in the ground. That seed often starts its life worlds away from where it ends up—and it faces a series of challenges on its way to you.
Below, we take a look at some of the acute challenges to the global food system that show up on your plate, exploring some of the ways geopolitical conflict, the pandemic, climate change and other factors impacting the cost and availability of the food at your table.
With so many pressures on the global food system increasing food prices worldwide, a ripple effect can be felt even in the most food secure nations, while the most vulnerable communities—like those in northern Africa who are dependent upon Ukrainian wheat—are pushed to the edge of starvation.
We're taking action by investing heavily in our partnerships with biotech organizations working to create more resilient, resource-efficient, and carbon-smart solutions that will increase productivity and minimize harvest loss, investing more than €5bn in research and development every year.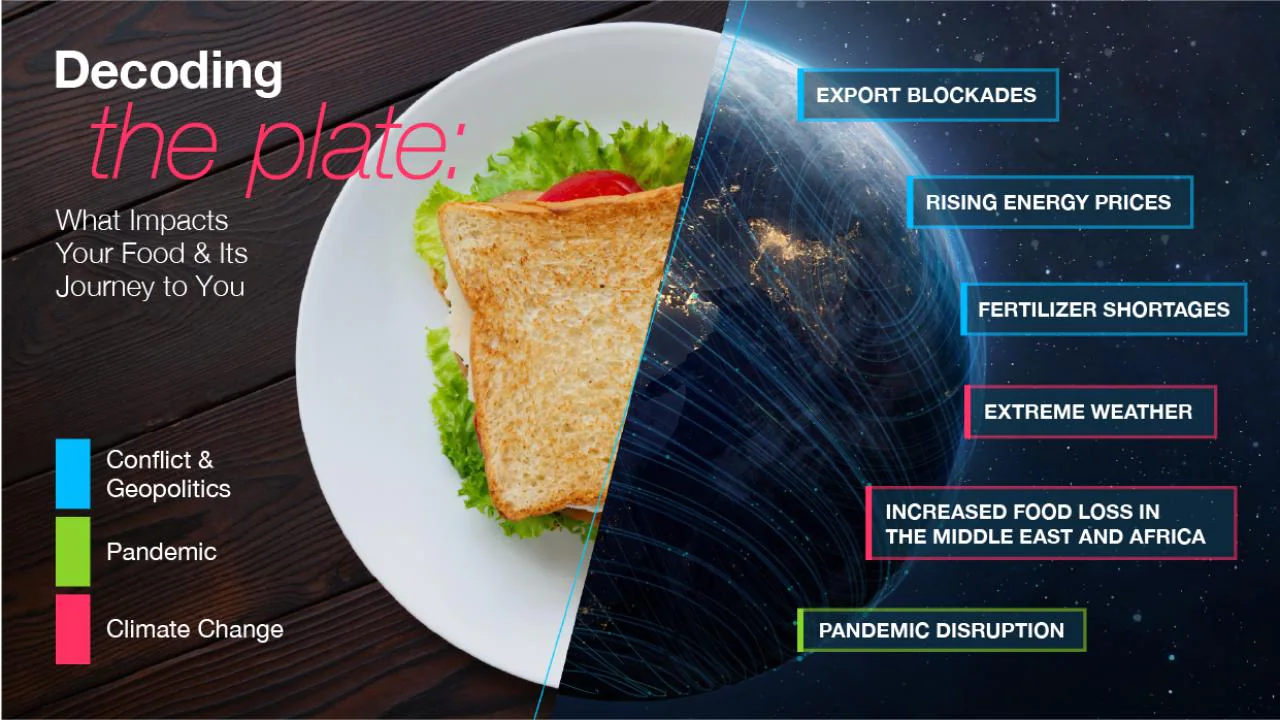 From Connection to Action
The world is so interconnected that a crisis anywhere can be felt everywhere. In addition to the devastation the war in Ukraine has caused for millions on the ground, it has also set in motion events that have triggered critical disruptions in the supply chain, food production, fertilizer access, energy and more. The war has made a challenging situation worse, as due to the global pandemic food prices were already on the rise.
The most effective way to help mitigate the disruptions caused by the war in Ukraine is to end the war and ensure food is not being used as a political tool. The clock is ticking. Every day the war continues, the global food crisis worsens.
"Spiraling costs, fertilizer shortages, and severe weather events are combining to make food production more difficult and expensive. As an industry, we must inject targeted resources to farmers around the globe, to support the vital role they play and dampen food volatility."
Rodrigo Santos, Head of the Crop Science Division and Board of Management of Bayer AG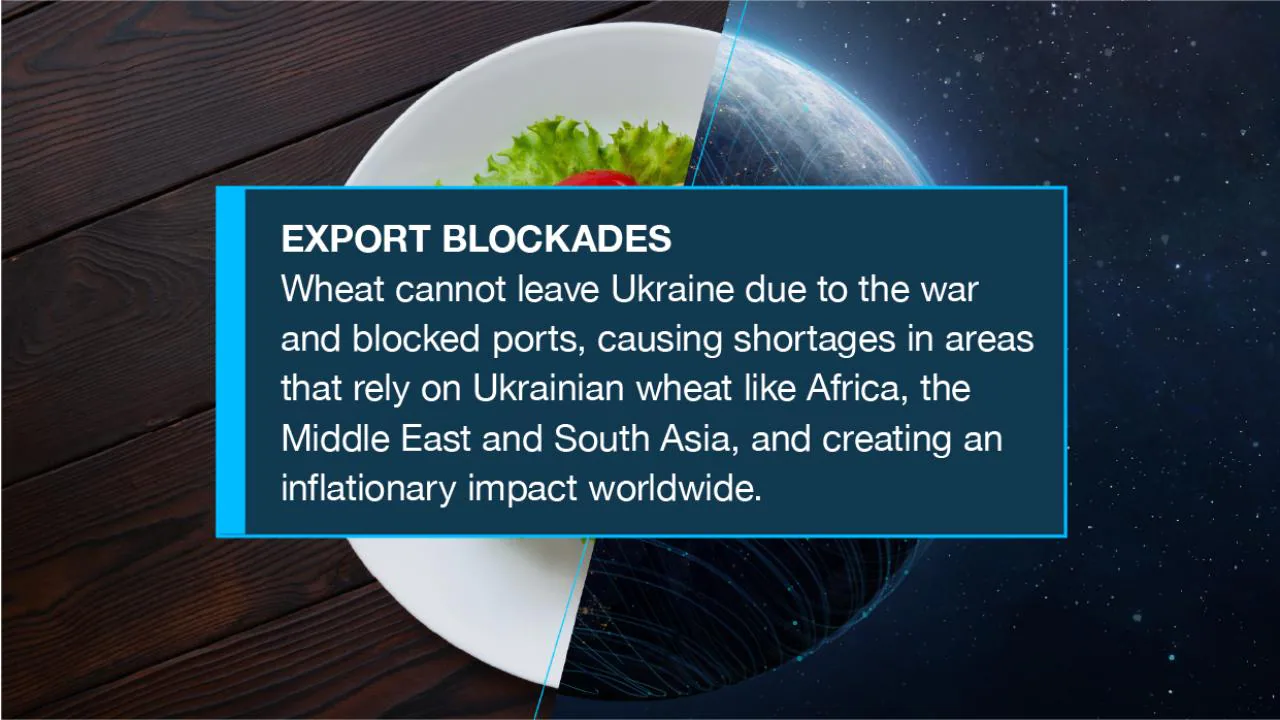 We believe both collaboration and swift action at scale are key to mitigating the food crisis and to preventing longer-term food shortages. Strengthening our global food system requires innovation, the dedicated support of smallholder farmers, and an active approach to fighting climate change.
"This is a call on global companies like ours and our competitors to jointly work on solutions for this unprecedented food challenge to prevent a humanitarian crisis of epic proportions."
Werner Baumann, CEO of Bayer AG
This is why we are taking immediate action to support Ukrainian growers. To that end, we have donated more than 40,000 bags of seed to support farmers who are still planting in Ukraine.
However, it is equally important to put smallholder farmers outside Ukraine at the center of our attention. Given the essential role of smallholders in providing food to communities on the edge of food insecurity, it becomes critical to support them to increase their agricultural productivity. Every year, up to 40 percent of food crops are lost to plant pests and diseases. These losses in both harvests and income have a devastating effect on the poorest communities—and ultimately on food prices around the world.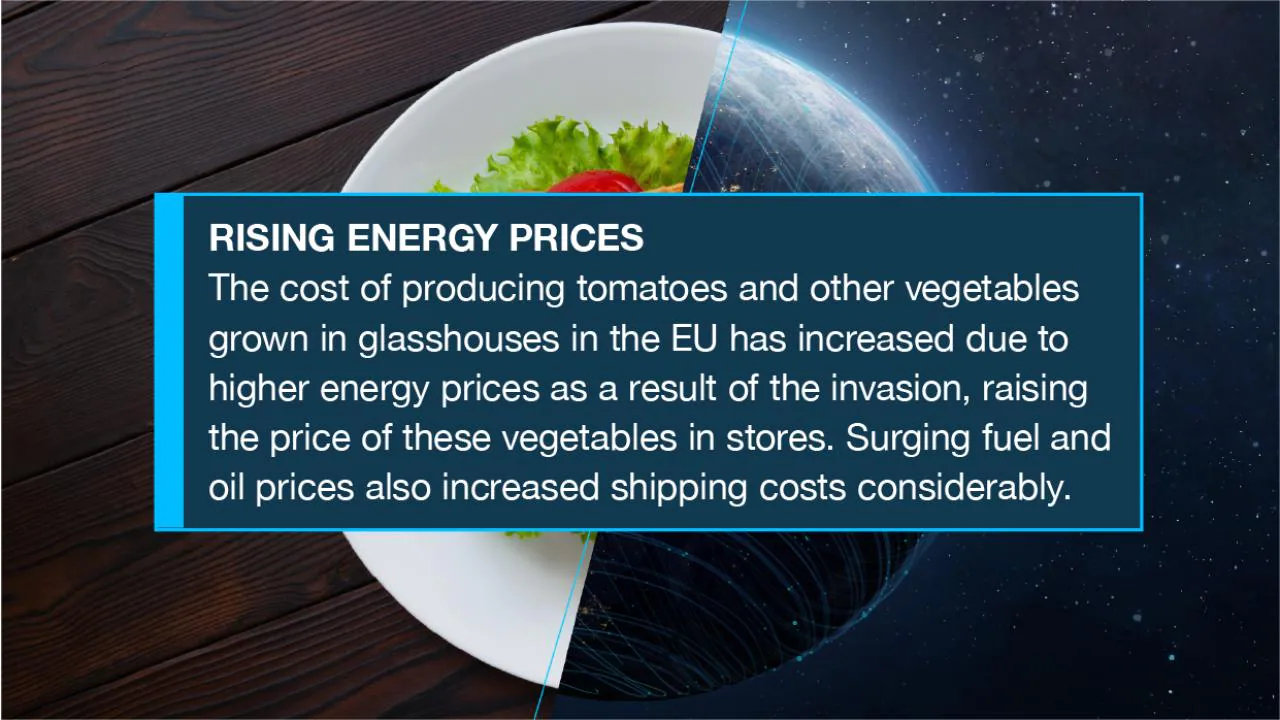 We're taking action by investing in innovative approaches through Leaps by Bayer to improve plant fertility with synthetic fertilizer alternatives, including Andes, Sound Agriculture and Joyn Bio.
In the spirit of supporting smallholders, we've also come together with other key stakeholders in the private sector to sign the Zero Hunger Pledge, making a $160 million U.S. dollar commitment to ending world hunger by 2030. Our commitment will go toward communities in Asia, Africa and Latin America.
We believe both collaboration and swift action at scale are key to mitigating the food crisis and to preventing longer-term food shortages. Strengthening our global food system requires innovation, the support of smallholder farmers, and an active approach to fighting climate change.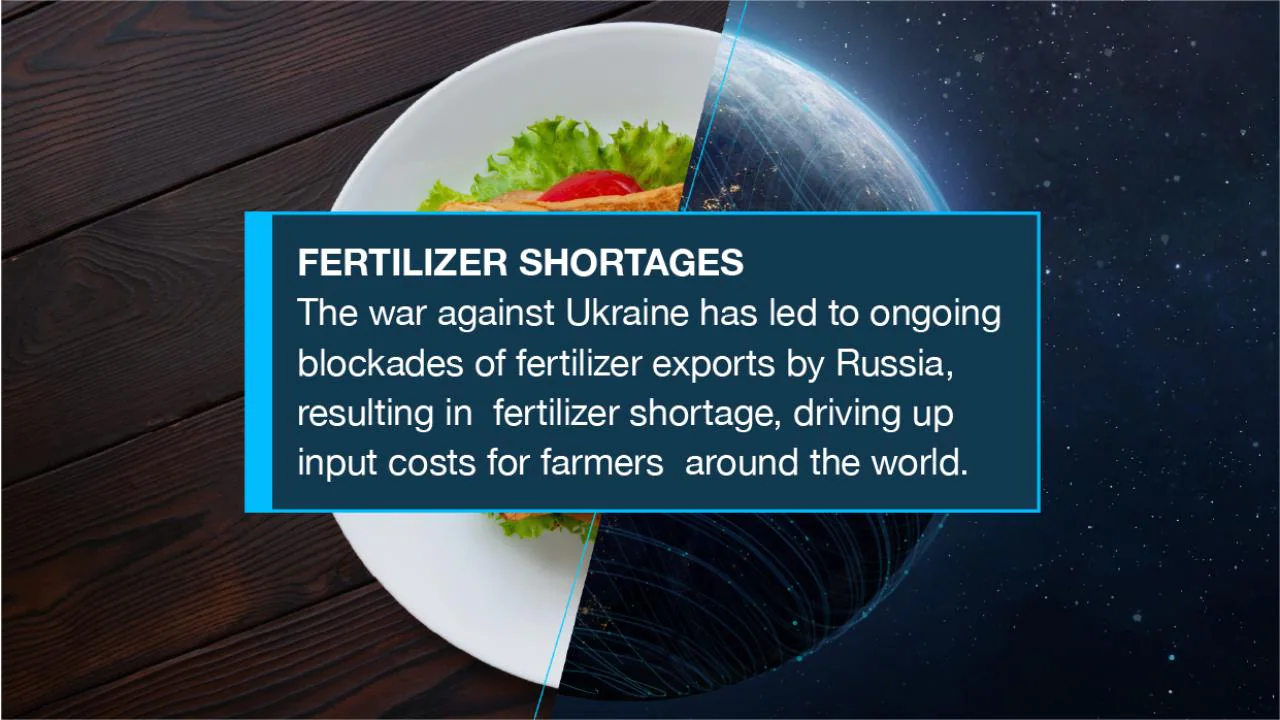 Connecting the Dots
When we grasp how directly the global food system is connected to what we see on our tables, the message is universally clear: it's of critical importance that we invest in a healthy and robust food system, starting with the farm.
What may look at first like a more expensive vegetable or a loaf of bread at the grocery store is in fact an urgent call to support the people who feed our world, protecting their harvests and increasing their production using sustainable agricultural solutions that are good for farmers and the environment.
A deeper understanding of the world on our plates does more than help us address specific challenges—it shows us how connected we are as humans, and how powerful we can be when we work together, whether we gather locally for a meal or innovate globally across industries. In line with our vision "Health for All, Hunger for None," together with our partners across disciplines and around the world, we are dedicated to making our food supply chains more resilient in fighting hunger and to bringing robust solutions to the world's table.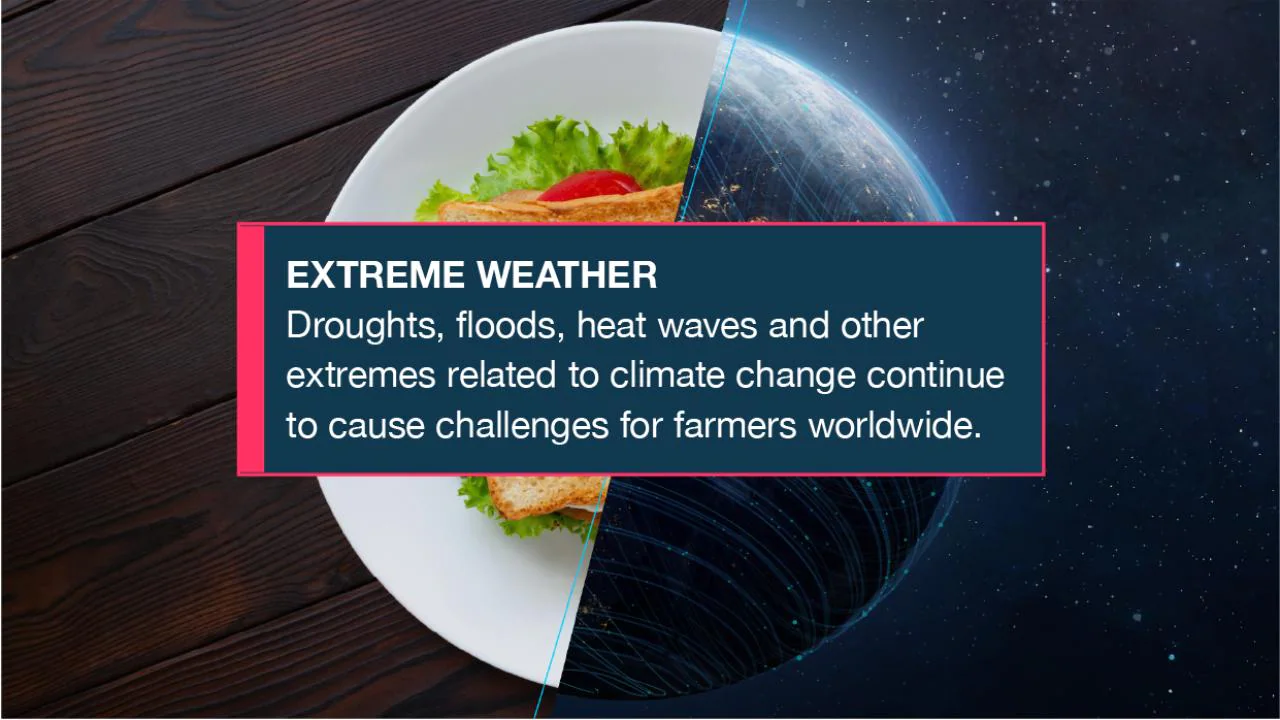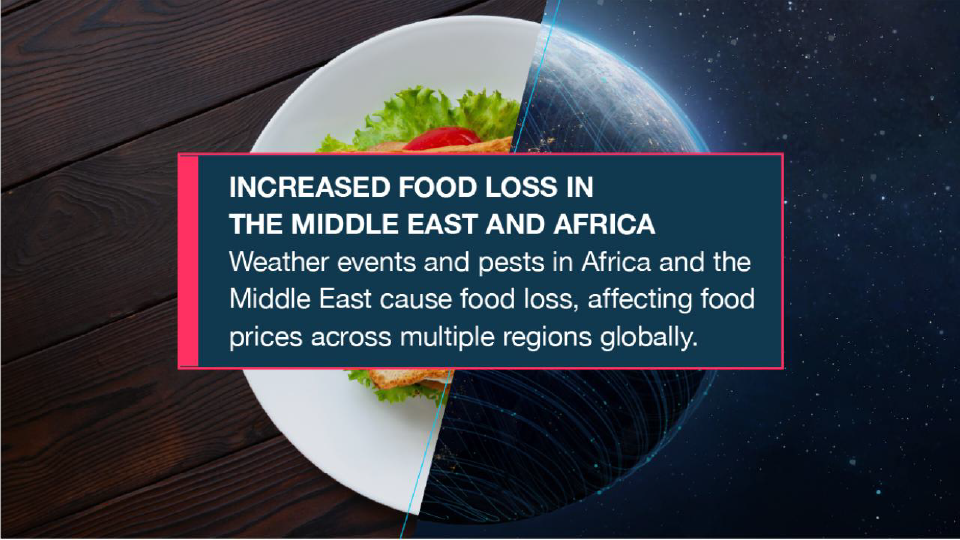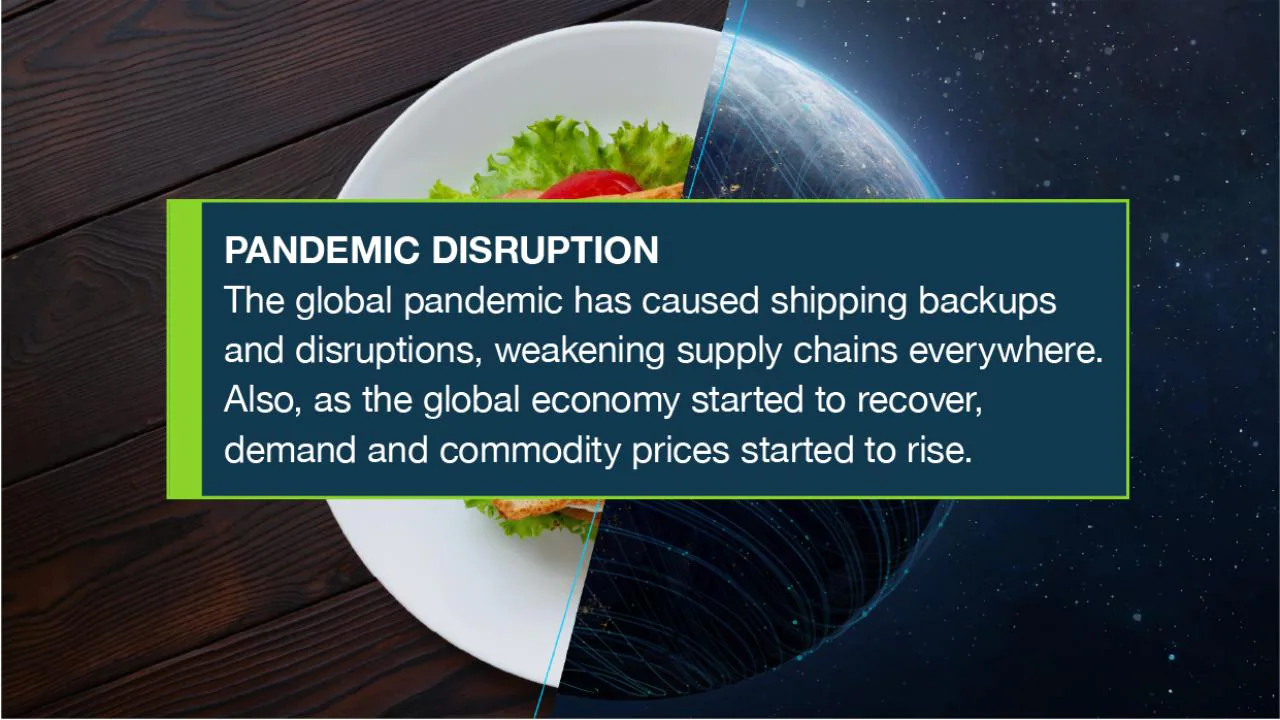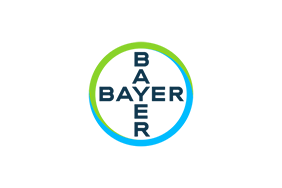 Bayer
Bayer
Bayer: Science For A Better Life
Bayer is a global enterprise with core competencies in the Life Science fields of health care and agriculture. Its products and services are designed to benefit people and improve their quality of life. At the same time, the Group aims to create value through innovation, growth and high earning power. Bayer is committed to the principles of sustainable development and to its social and ethical responsibilities as a corporate citizen. In fiscal 2015, the Group employed around 117,000 people and had sales of EUR 46.3 billion. Capital expenditures amounted to EUR 2.6 billion, R&D expenses to EUR 4.3billion. These figures include those for the high-tech polymers business, which was floated on the stock market as an independent company named Covestro on October 6, 2015. For more information, go to www.bayer.com.
More from Bayer