Published 09-30-22
Submitted by The Consumer Goods Forum
CGF Announces New Members for September 2022
September 30, 2022 /CSRwire/ — The Consumer Goods Forum is delighted to announce the following new companies have joined our global membership community and, in doing so, have confirmed their commitment to our vision of better lives through better business.
Yum! Brands, Inc., based in Louisville, Kentucky, has over 54,000 restaurants in more than 155 countries and territories, operating the Company's brands – KFC, Pizza Hut and Taco Bell –, global leaders of the chicken, pizza and Mexican-style food categories. The Company's family of brands also includes The Habit Burger Grill, a fast-casual restaurant concept specialising in made-to-order chargrilled burgers, sandwiches and more.
"Yum! is proud to become a member of The Consumer Goods Forum. We value the collaborative initiatives that CGF leads in global food safety and sustainability. Joining these efforts aligns with Yum!'s "Recipe for Good" and provides us an opportunity to work along-side other food industry leaders to drive improvements important for consumers and our planet." – Mary Weaver, Chief Food Safety & Quality Assurance Officer
WNS (Holdings) Limited (NYSE: WNS) is a leading Business Process Management (BPM) company. WNS delivers an entire spectrum of BPM solutions including finance, procurement, human resources, supply chain, sales order, CX, marketing, loyalty & analytics services. WNS is $1 billion revenue and has over 55,000 professionals across 53 offices worldwide including China, Costa Rica, India, the Philippines, Poland, Romania, South Africa, Spain, Sri Lanka, Turkey, the United Kingdom, and the United States. WNS is partnering with global CPG companies & retailers to help them adapt to the next normal by re-imagining omni-channel & direct-to-consumer, improving customer engagement & loyalty, enhancing order conversion, optimizing working capital, mitigating supply chain risks and reducing operational costs. At the core of this step change are our expertise in domain, digital and analytics, end-to-end solutions, next-gen global business services and an agile delivery model. Our scale, capabilities and talent mean WNS can perform business processes better & cheaper, with lower risk & higher compliance than businesses can often do themselves.
"WNS is delighted to become a member of The Consumer Goods Forum. As a strategic digital transformation partner for leading retail, CPG and manufacturing companies, we combine deep industry knowledge with product and platform led digital technologies, and data-to-insights capabilities to co-create innovative, sustainable transformation. We partner with our clients to accelerate digital-led transformation across the front, middle and back offices – enabling them to streamline data management practices, achieve leaner and more efficient operations, improve customer engagement and experiences, and build deeper loyalty. I look forward to learning from other members of the CGF, some of whom are our valued clients, and sharing a few incredible stories on our collective journey towards shaping the future of this industry." – Keshav R. Murugesh, Group CEO
Tomorrow is one of the world's pre-eminent digital retail advisory firms, helping retailers globally accelerate their digital channel sales and profitability. Tomorrow leverages its unmatched level of experience in digital retail to maximise clients' digital channel growth, optimise fulfillment, and monetise omnichannel platforms with a uniquely practical, proven approach. The team includes many of the world's leading digital retail executives, advising CEOs and ecommerce teams globally on how to make digital growth a strategic advantage.
"Tomorrow is thrilled to join the CGF to collaborate with the world's leading retailers and suppliers as we shape the future of our industry. Digital growth and profitability are more critical than ever and Tomorrow's mission of applying practical, real-world experience to driving change for clients fits extremely well with CGFs commitment to move the industry forward. We're grateful for the opportunity and look forward to creating tomorrow, together." – Jordan Berke, Founder & CEO
The International Fresh Produce Association (IFPA) is the largest and most diverse international association serving the entire fresh produce and floral supply chain, and the only to seamlessly integrate world-facing advocacy and industry-facing support. We exist to bring the industry together to create a vibrant future for all. We grow our member's prosperity by conducting advocacy; connecting people and ideas; and offering guidance that allows us all to take action with purpose and confidence.
"IFPA is pleased to join the global network of retailers, manufacturers, and service providers represented by The Consumer Goods Forum. We have a number of strategies that align with the work CGF is doing around the world, and it's important for the global produce and floral community to have representation and a voice in the larger conversations around technology, food safety, sustainability, and improving the health of consumers globally." – Cathy Burns, CEO
As the only association in the consumer goods industry that is truly global, while embracing both retailers and manufacturers, and service providers, our members understand the value of our uniqueness. Many of the opportunities and issues that we face as an industry can't be addressed by individual companies alone, or just by collaborating regionally. The CGF offers you a seat at the table, and our members know that our global, cross-value chain perspective is critical to helping drive positive change globally and in securing long-term, sustainable business growth.
— Ends —
For further information, please contact:
Membership Team
membership@theconsumergoodsforum.com
Communications Team
marcom@theconsumergoodsforum.com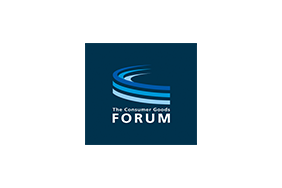 The Consumer Goods Forum
The Consumer Goods Forum
The Consumer Goods Forum ("CGF") is a global, parity-based industry network that is driven by its members to encourage the global adoption of practices and standards that serves the consumer goods industry worldwide. It brings together the CEOs and senior management of some 400 retailers, manufacturers, service providers, and other stakeholders across 70 countries, and it reflects the diversity of the industry in geography, size, product category and format. Its member companies have combined sales of EUR 3.5 trillion and directly employ nearly 10 million people, with a further 90 million related jobs estimated along the value chain. It is governed by its Board of Directors, which comprises more than 50 manufacturer and retailer CEOs. For more, please visit: www.theconsumergoodsforum.com.
Join our global community to stay abreast of the latest news on how the consumer goods industry is working together efficiently for positive change and building better lives through better business: Twitter, LinkedIn, YouTube.
Contact:
Lee Green
Director, Communications
+33 1 82 00 95 70
Louise Chester
Communications Officer
+33 1 82 00 95 91
More from The Consumer Goods Forum