Published 09-30-22
Submitted by Aramark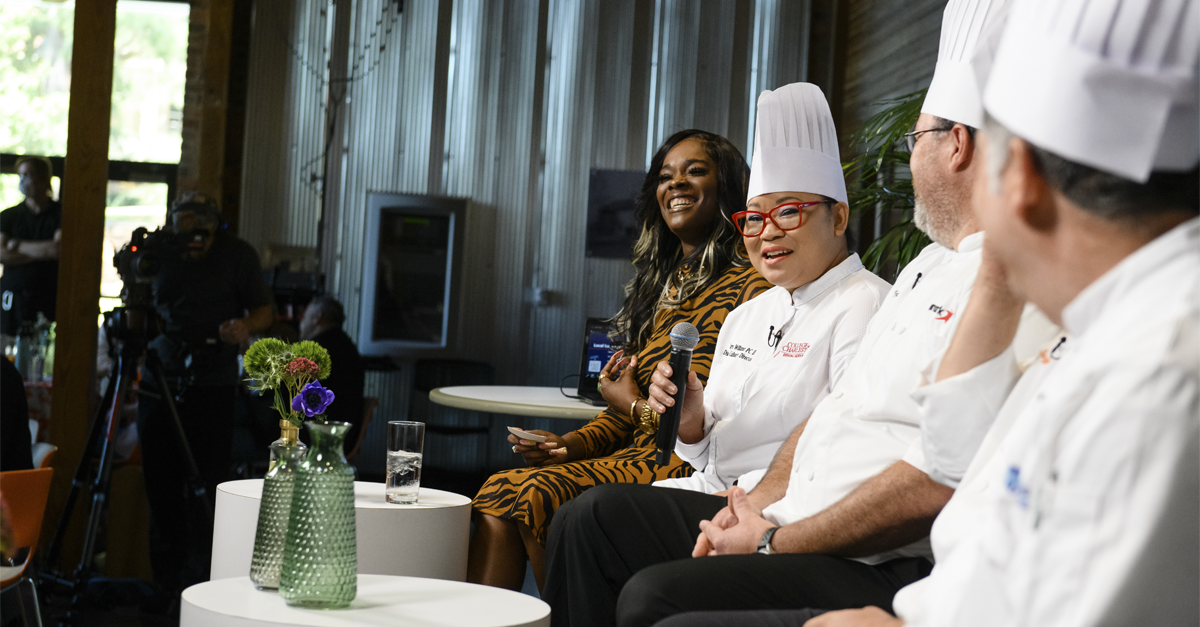 Originally published on Aramark.com
Aramark took part in a series of events recently at Clemson University that brought together top researchers and food thought leaders to focus on increasing healthy options for students, minimizing harm to the environment, and making ethical sourcing from local businesses a top priority, among other topics.
"We were honored our partners at Clemson included us in these collaborative discussions about food sustainability and sourcing," said Jack Donovan, President and CEO, Aramark Collegiate Hospitality. "These important issues align with Aramark's ESG strategy to make a positive impact on people and the planet."
Farm-to-Institution Summit
Co-hosted by Aramark and Leslie Hossfeld, Dean of the College of Behavioral, Social, and Health Sciences at Clemson University, the inaugural Farm-to-Institution Summit was held September 13-14, 2022.
The purpose of the summit was to bring together food systems leaders to discuss the role of land grant institutions in supporting the development of regional food systems and share best practices for how to best leverage the campus' public and private dining partners to build a stronger market for local farmers and to drive student engagement.
"Regional food systems serve to build healthy communities by addressing food access issues, food insecurity, and social equality," said Carolyn Gahn, Director, Farm-to-Institution, Aramark Global Supply Chain, who was a featured speaker at the summit. "This event provided a platform for conversations on how land-grant institutions can work to positively impact the food industry in their local areas."
There were 40 presentations covering a broad range of food-related topics and research, with a strong focus on BIPOC farmers and supplier diversity initiatives.
The event kicked off with a reception on September 13 featuring a fireside chat with Gahn and farmers Dr. Cindy Ayres Elliot of Footprint Farms in Jackson, MS, and Dr. Jennifer Taylor of Lola's Organic Farm in Glenwood, GA (shown in photo at top).
In another panel discussion, chefs from Aramark and other universities shared best practices and talked about the qualities they look for in local food suppliers and farmers.
FoodFORWARD Research Symposium
Hosted jointly by the Clemson University College of Behavioral, Social and Health Sciences; the College of Agriculture, Forestry and Life Sciences; and the Watt Family Innovation Center; the FoodFORWARD Research Symposium was held September 15th.
Supported by the USDA rural economic development program, the symposium was focused on understanding the breadth and depth of food systems research and outreach across Clemson University campuses. Aramark's Carolyn Gahn spoke at the symposium.
Participants collaborated to find ways to foster cross-disciplinary and cross-sector collaborations and partnerships and develop a foundation and infrastructure for an interdisciplinary food systems center on campus.
Sonoco FRESH Food, Packaging, and Sustainability Summit
With experts involved in every step of the food value chain, Sonoco FRESH (Food Research Excellence for Safety and Health) serves as a catalyst and unifier on campus for innovation and research addressing the safety, security, and sustainability of food.
Co-sponsored by Aramark, the Sonoco FRESH Food, Packaging, and Sustainability Summit, held September 19-21, 2022, focused on technology as an enabler of solutions across the food value chain beginning with food production and packaging. Respected industry thought leaders from academia and industry came together to discuss strategies to achieve sustainability targets in both corporate and consumer environments.
Aramark speakers included Marie Davis, Field Implementation Manager, Enterprise Sustainability, and Phil Saylor, Vice President, Global Supply Chain.
Attendees toured campus recycling and composting facilities to highlight Aramark/Clemson Home Dining and the university's zero waste initiatives.
Clemson Home Dining provided catering for all three events.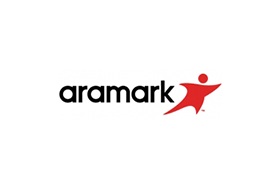 Aramark
Aramark
ARAMARK is a leader in professional services, providing award-winning food services, facilities management, and uniform and career apparel to health care institutions, universities and school districts, stadiums and arenas, parks and destinations and businesses around the world.
The company is recognized as one of the "World's Most Ethical Companies" by the Ethisphere Institute, one of the "World's Most Admired Companies" by FORTUNE magazine and one of America's Largest Private Companies by both FORTUNE and Forbes magazines.
ARAMARK seeks to responsibly address issues that matter to its clients, customers, employees and communities by focusing on employee advocacy, environmental stewardship, health and wellness, and community involvement. Headquartered in Philadelphia, ARAMARK has approximately 250,000 employees serving clients in 22 countries. Learn more at www.twitter.com/aramarknews.
More from Aramark