Published 09-30-22
Submitted by Carol Cone ON PURPOSE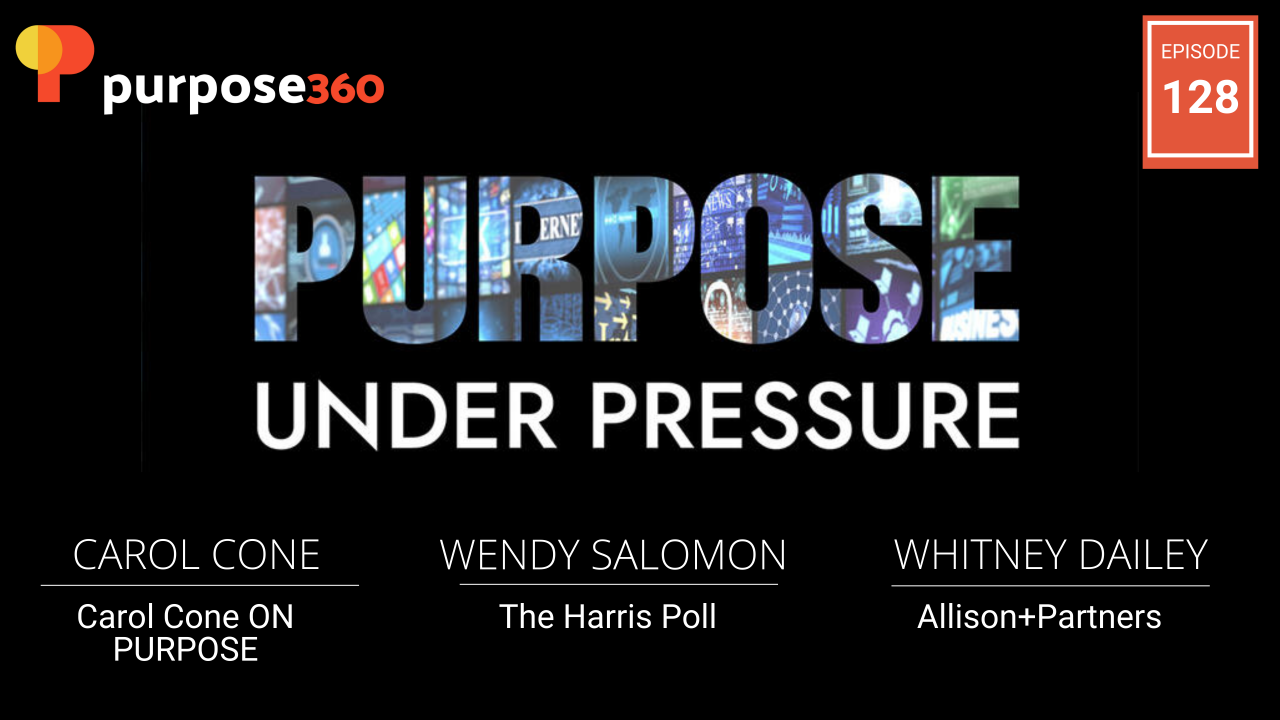 Purpose Under Pressure on Purpose 360 Podcast
Purpose has proven to be a solution for a major business challenge: The Great Resignation.
The pandemic has given us a lot to think about. Employees are rearranging their priorities to pursue greater meaning (and values-alignment) in their work, placing significant new demands on their employers.
Where does purpose fit in? Purpose Under Pressure, a research collaboration between Carol Cone ON PURPOSE, The Harris Poll, and Allison + Partners, unpacks the benefits of a strong Purpose during turbulent times, its value for recruitment and retention – as well as some early red flags for Purpose practitioners – and tools to embed Purpose within organizations for maximum benefit.
Listen to host Carol Cone; Wendy Salomon, Managing Director of Corporate Reputation & Strategy (The Harris Poll); and Whitney Dailey, Executive Vice President of Purpose (Allison + Partners) for insights on:
What employees expect from employers

Why there is a disconnect between employees and leadership when it comes to purpose fulfillment

How marketing and strategy-building functions are the least "bought in" to purpose

 Shifts that have occurred since the start of the pandemic

Listen to this episode and others here.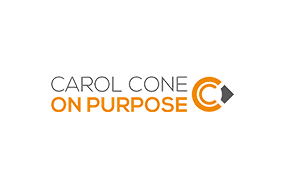 Carol Cone ON PURPOSE
Carol Cone ON PURPOSE
Carol Cone ON PURPOSE is a pioneering consultancy helping companies, brands, and organizations harness the power of social purpose to advance their business and social impact. CCOP's proven approach meets clients at any point on their  purpose journey to unlock opportunities to build reputation, inspire employees, exceed financial targets, and support the greater good. The consultancy is led by Carol Cone, regarded as one of the founders of the purpose movement in the early 1980s and has been internationally recognized for her work.
More from Carol Cone ON PURPOSE