Published 09-30-22
Submitted by Green Mountain Energy
TARRANT COUNTY, Texas, September 30, 2022 /CSRwire/ - IDEA Public Schools will soon begin construction on a hydroponic farm and outdoor classroom at IDEA Achieve Academy and College Preparatory in Haltom City, Texas. The new facility is made possible thanks to a grant of more than $178,000 from Green Mountain Energy Sun Club.
"We are grateful for generous partners like Green Mountain Energy that support our efforts in educating our students and communities about food, sustainability, and nutrition," said Layne Fisher, chief operating officer at IDEA Public Schools. "The addition of this new farm will have an incredible impact to the students and community we serve as we work to improve health across the district."
This will be the eleventh IDEA farm within the district and the first hydroponic farm for the IDEA Tarrant County region. IDEA previously received $100,000 from Sun Club for a solar array to power the district headquarters building.
"We are happy to join forces with IDEA Public Schools once again to advance sustainability," said Mark Parsons, vice president and general manager of Green Mountain Energy. "Teaching the next generation about caring for our planet aligns perfectly with the Sun Club mission."
Through this project, the IDEA Child Nutrition Farm Program will incorporate a curriculum that integrates agriculture, food systems, and socioemotional development, in addition to providing students experiential learning opportunities through campus farms, taste tests, composting and more.
"We teach students about science and agriculture in the short-term, but we also want them to think twice about where their food comes from, how it is grown, and why proper nutrition is essential to staying healthy for life," said Deborah Ray, Child Nutrition Farm Program assistant manager at IDEA. "Thanks to Green Mountain Energy, we know our newest farm at IDEA Achieve will have lasting effects in the Tarrant County community, and we couldn't be more honored to receive this grant."
In addition to providing educational opportunities for students, the farm will deliver fresh produce to the school cafeteria. At full capacity and using only five gallons of water a day, the hydroponic farm will produce nearly 500 heads of lettuce weekly, all of which will be consumed by students in the lunchroom. The onsite hydroponic farm will eliminate seasonal and logistical barriers to sourcing fresh food.
Since 2002, Green Mountain Energy Sun Club has been empowering local communities by donating nearly $11.7 million for sustainability projects with 143 nonprofit organizations across Texas and the Northeast. The charitable program supports projects that promote renewable energy, energy efficiency, resource conservation, and environmental stewardship. Sun Club is funded by Green Mountain Energy, its customers, and its employees.
To learn more about the IDEA Farm Program, visit ideapublicschools.org/farm.
About Green Mountain Energy Sun Club
Green Mountain Energy is changing the way power is made and advancing sustainable communities through the work of Green Mountain Energy Sun Club. Since its founding in 2002, Sun Club® has donated more than $11 million to 143 nonprofit organizations across Texas and the Northeast. Sun Club collaborates with nonprofit organizations on projects that focus on renewable energy, energy efficiency, resource conservation, and environmental stewardship. To learn more about Green Mountain Energy and Sun Club or to apply for a Sun Club grant, visit greenmountain.com/sunclub.
About IDEA Public Schools
IDEA Public Schools believes that each child can go to college. Since 2000, IDEA Public Schools has grown from a small school with 150 students to a network of tuition-free, Pre-K-12 public charter schools in the United States. Currently, the network serves over 80,000 college-bound students in 143 schools across Texas and its affiliates. IDEA has been recognized as a "Great Place to Work" and received national rankings in The Washington Post and U.S. News & World Report's Top High Schools lists. In the last 16 years, IDEA has sent 99.8% of its graduates to college and remains on track to uphold that legacy.
GME Media Contact
Estefania Joy
713-537-5735
media@greenmountain.com
Twitter: @GreenMtnEnergy
IDEA Media Contact
Lynnette Montemayor
Public Relations Manager
512-317-7864
lynnette.montemayor@ideapublicschools.org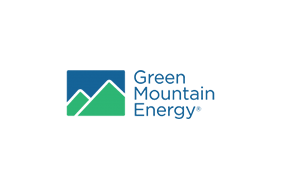 Green Mountain Energy
Green Mountain Energy
Green Mountain Energy Company was founded in 1997 with the mission to change the way power is made. Today, we remain 100% committed to this mission, which makes us the nation's longest serving renewable energy retailer and a clean energy pioneer. We provide customers with electricity products made from renewable resources like wind and solar and carbon offsets that help neutralize carbon emissions.
We live our commitment to sustainability inside and out: Every single product offered by our company has an environmental benefit, and our company operates with a zero-carbon footprint - distinctions that make us proud!
More from Green Mountain Energy