Published 09-27-22
Submitted by DOW
"We're continually looking to collaborate with like-minded companies to support their carbon reduction goals and work toward more circular solutions."

- Diego Donoso, president, Dow Packaging & Specialty Plastics
The path toward a low-carbon and circular economy is linked. By transforming how we manage resources, make and use products, and how we dispose of them, we can reduce greenhouse gas emissions, waste and pollution.
More and more, we're teaming up with customers, suppliers and other value chain partners to help innovate both new circular products and new ways of working. Often, these collaborations not only save waste but help our customers meet their sustainability goals for lowering their carbon footprints.
"We're continually looking to collaborate with like-minded companies to support their carbon reduction goals and work toward more circular solutions," said Diego Donoso, business president for Packaging & Specialty Plastics at Dow. "We know that consumers are increasingly demanding more sustainable products. So, it's an exciting opportunity for Dow to answer this consumer demand in a new way, while supporting our customers' sustainability journey."
Below are examples of how we're using a more circular approach to make items that consumers use every day.
Cars
By turning automotive waste into polyurethane foam-based solutions for vehicle interiors, we are helping car manufacturers reduce greenhouse gas emissions, meet regulatory standards and achieve their sustainability goals. SPECFLEX™ C and VORANOL™ C solutions are made from a circular feedstock produced from recycled and locally obtained automotive waste – resulting in a carbon dioxide (CO2) reduction displacing fossil-fuel equivalents and reducing waste in the mobility sector, with circular content as a service to society, following ISO 14044.
Footwear
We collaborated with Crocs to supply bio-based polyolefin elastomer materials to reduce the CO2 impact of Croslite™ resin for use in the iconic shoe brand's manufacturing process. This solution uses Dow's ECOLIBRIUM™ technology, which transforms sustainably sourced waste and byproducts from other industries into plastics. While Crocs is the first footwear brand to go to market with our ECOLIBRIUM™ technology, these solutions open up additional possibilities with other brand owners to increase the recyclability of footwear at the end of life.
Mattresses
Mattress recycling is now a reality with the startup of the first RENUVA™ Mattress Recycling plant last year in Europe. Old mattresses made of polyurethane foam are being recovered, dismantled and chemically recycled to create a new polyol, which is a key starting material to produce polyurethane. The recovered product with the recycled RENUVA™ Polyol can be used as raw material for new mattresses or for other products. According to an external lifecycle analysis (LCA), the RENUVA™ process offers the potential for a significant reduction in the environmental footprint associated with polyols – including a 54% reduction of CO2 equivalent compared to the standard polyol production.
According to the Ellen MacArthur Foundation, meeting global climate targets and reaching net-zero CO2 emissions by 2050 will require tackling the 45% of emissions associated with making products. At Dow, our focus on decarbonization, circularity and sustainable materials is helping catalyze new products for our customers while contributing to a more sustainable future.
Read more in our Dow 2021 ESG Report about how we are innovating more circular products.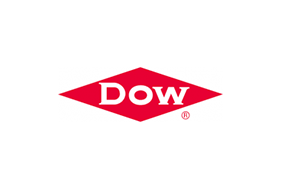 DOW
DOW
Dow (NYSE: DOW) combines global breadth; asset integration and scale; focused innovation and materials science expertise; leading business positions; and environmental, social and governance leadership to achieve profitable growth and help deliver a sustainable future. The Company's ambition is to become the most innovative, customer centric, inclusive and sustainable materials science company in the world. Dow's portfolio of plastics, industrial intermediates, coatings and silicones businesses delivers a broad range of differentiated, science-based products and solutions for its customers in high-growth market segments, such as packaging, infrastructure, mobility and consumer applications. Dow operates manufacturing sites in 31 countries and employs approximately 37,800 people. Dow delivered sales of approximately $57 billion in 2022. References to Dow or the Company mean Dow Inc. and its subsidiaries.  For more information, please visit www.dow.com or follow @DowNewsroom on Twitter.
More from DOW