Published 09-23-22
Submitted by KKR
OUR APPROACH
When we are invested in a company, we leverage our investment model and our focus on operational and strategic improvements to drive value creation on ESG issues across our investments, where relevant. This includes ad hoc engagement as well as tools and resources and access to a network of experts.
While we take a materiality-driven approach to identify business-relevant issues and engage with portfolio companies on a diverse range of issues, in line with our Global Ambitions, we believe there are three topics that are critical for all our portfolio companies, regardless of sector or geography:
Human capital
Climate
Data responsibility
In addition to these topics, each portfolio company may also address ESG topics that are relevant to it based on its industry, where it operates, and its stakeholders, often collaborating with KKR.
Learn more in the Global Ambitions section.
IN DIALOGUE: CREATING SUSTAINABLE VALUE ACROSS REGIONS
KKR Capstone is an integral part of the overall Firm's approach to value creation. With a global team of more than 90 full-time operating professionals dedicated to supporting our deal teams and portfolio companies, KKR Capstone's core mission is to create value for all of our stakeholders by identifying and delivering sustainable operational performance within KKR portfolio companies.
Q: Thinking about your work with portfolio companies, can you provide an example of a recent ESG-related project or initiative you are proud of?
Anne Arlinghaus
Managing Director, Co-Head of KKR Capstone Americas (New York)
A: KKR's broad-based ownership programs have expanded across our Americas Private Equity portfolio and beyond. What began as an innovation in our Industrials portfolio several years ago is now the standard across all our deals in Americas Private Equity, implemented at every control position we closed in 2021. These programs address inequality, with billions of dollars paid out or awarded to over 45,000 non-executive employees by our portfolio companies. It's a real win-win. When everyone shares in the outcome, we see employee engagement improving, which drives business results as well.
Corinne Sawers
Principal, KKR Capstone (London)
A: I'm proud of our portfolio's commitment to climate action and the deep collaboration between KKR and our portfolio companies on the topic. Our companies are at various stages of the climate journey, but many are working toward full emissions baselining, developing and implementing Paris agreement-aligned decarbonization plans, and understanding and managing climate risk. We can have a meaningful role in supporting these efforts.
Juan de Ochoa
Partner, Co-Head of KKR Capstone EMEA (London)
A: Many of the companies in our European portfolio are doing an incredible job in driving our ESG agenda. They are investing in clean and renewable energy. They are driving diversity and inclusion across their management teams and broader organizations. And, they are implementing initiatives to support the communities in which they operate. Our recent investment in ERM is a great example of how we will support our existing portfolio and future investments to be at the forefront in their respective industries.
Michael Robson
Managing Director, Co-Head of KKR Capstone Asia Pacific (Sydney)
A: As an Australian, I'm delighted to see The Arnott's Group enhancing its ESG efforts under KKR's ownership. The leadership team is tackling important initiatives, including improvements in diversity and inclusion practices and efforts to implement less resource-intensive processes to achieve net-zero operational emissions by 2040.
Q: What gets you up and excited about your work, day in and day out?
A: Arlinghaus: I enjoy engaging with the management teams at our companies – many of which are founder-led – to help them grow their businesses. I'm inspired by their enthusiasm, and I learn so much every day from working with such talented people. And I see an entrepreneurial spirit is applied to more than driving profits. We are genuinely addressing some of the planet's toughest problems. We definitely don't have all the answers, but it's fun to be among smart, innovative people looking to be part of the solutions.
A: de Ochoa: I am really excited about the impact we can have across the industries in which our portfolio companies operate. Globally, our companies employ thousands of people, we partner with suppliers and clients that operate in multiple jurisdictions, and we sell to consumers around the world. We believe our "ESG-reach" through our companies can make a significant contribution to achieving the ESG-related targets our societies are demanding.
Q: What are you most looking forward to with regard to your work with portfolio companies?
A: Robson: Earlier this year, KKR acquired one of New Zealand's largest bus companies, Ritchies. Acceleration of Ritchies' decarbonization efforts was a core element of KKR's investment thesis, and we're working with the management team to develop a strategy that will play a meaningful role in New Zealand's journey toward a greener society. In addition to the local impact, we also see opportunity to transfer our learnings across KKR's global portfolio.
Q: How do you think about ESG performance as opportunity for value creation?
A: Sawers: In many cases, improving performance on ESG topics drives overall operational improvements – it just makes for better businesses. Diversity can challenge complacency. Robust governance is an essential feature of a sustainable business. Companies investing in climate action are managing risk and delivering financial resilience. Importantly, capital markets are starting to pay a premium for companies with robust ESG performance, which demonstrates alignment between the ESG agenda and creating value for shareholders.
Read the full 2021 Sustainability Report.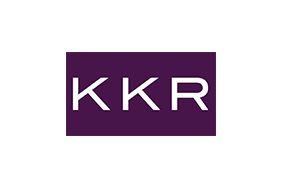 KKR
KKR
KKR is a leading global investment firm that offers alternative asset management as well as capital markets and insurance solutions. KKR aims to generate attractive investment returns by following a patient and disciplined investment approach, employing world-class people, and supporting growth in its portfolio companies and communities. KKR sponsors investment funds that invest in private equity, credit and real assets and has strategic partners that manage hedge funds. KKR's insurance subsidiaries offer retirement, life and reinsurance products under the management of Global Atlantic Financial Group . References to KKR's investments may include the activities of its sponsored funds and insurance subsidiaries. For additional information about KKR & Co. Inc. (NYSE: KKR), please visit KKR's website at www.kkr.com and on Twitter @KKR_Co.
More from KKR