Published 09-22-22
Submitted by Comcast Corporation
Summary
Comcast will grow its network more sustainably by cutting the electricity per byte of data in half by 2030.
Comcast powers SCTE Cable-Tec Expo 2022 with 100% clean energy for the first time.
PHILADELPHIA, September 22, 2022 /CSRwire/ - Comcast announced at the SCTE Cable-Tec Expo 2022 that Comcast Cable plans to double its network energy efficiency by 2030, cutting the electricity per consumed terabyte of data in half.
Comcast has been investing in a nationwide network transformation to virtual, cloud-based technologies that offer faster broadband speeds, greater reliability, and improved energy efficiency. The new virtualized platform includes more centralized locations for headends, hubs, and data centers that are more efficient than previous technologies, requiring less hardware, less space, and less energy per byte.
"We're on the path to a greener internet," said Charlie Herrin, President of the Technology, Product, Experience organization within Comcast Cable.
The smart technologies powering our new network architecture are transforming how data is delivered, providing the industry's best combination of speed, coverage, and control – all more sustainably.
CHARLIE HERRIN
President, Technology, Product, Experience, Comcast Cable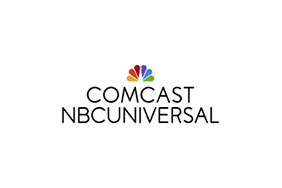 Comcast Corporation
Comcast Corporation
Comcast Corporation (Nasdaq: CMCSA, CMCSK) is a global media and technology company with two primary businesses, Comcast Cable and NBCUniversal. Comcast Cable is one of the nation's largest video, high-speed Internet and phone providers to residential customers under the XFINITY brand and also provides these services to businesses. NBCUniversal operates news, entertainment and sports cable networks, the NBC and Telemundo broadcast networks, television production operations, television station groups, Universal Pictures and Universal Parks and Resorts.
More from Comcast Corporation