Published 09-22-22
Submitted by Koch Industries

Koch Strategic Platforms is leading a $90 million Series D investment round in Wildcat Discovery Technologies, a company using its own high throughput methods to rapidly develop new battery materials – all in pursuit of a "super cell" for electric vehicles (EV), combining three emerging technologies, including a cobalt- and nickel-free high energy cathode, a composite solid-state electrolyte and a lithium metal anode.
WHY IT MATTERS: Not only is the next-gen cell targeting more than a 90% improvement in energy density over today's top batteries, but its components are also all being developed with conflict-free minerals (removing cobalt and nickel from the manufacturing process), improving supply chain transparency and visibility.
WHY KOCH INVESTED: This is Koch's second investment in Wildcat in recent years, part of nearly $1.9 billion in energy transformation investments over the last two years, says KSP Managing Director Jeremy Bezdek. "Wildcat is a visionary company, focusing on transformative solutions to the issues limiting the lithium-ion battery market."
The funding round will be used to support the rapid development and commercialization of the battery cell – adding staff, research capacity, and scaling up capabilities with the goal of having the "super cell" ready for commercialization discussions in two years. Other investors in the round include Eastman Kodak and Fifth Wall Climate.
WHAT THEY'RE SAYING: "As a real-world laboratory for multiple industries, Koch is an ideal partner to help us develop the next generation of EV batteries," says Wildcat CEO Mark Gresser. "We're glad to partner with them once again as we work to bring a breakthrough product to market."
GO DEEPER: Learn more about Koch's investments in energy transformation.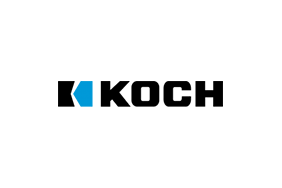 Koch Industries
Koch Industries
Creating value. Improving life.
From life's basics to tomorrow's technological breakthroughs, it's our job to create and innovate a wide spectrum of products and services that make life better – and to do so responsibly while consuming fewer resources. Below are 16 of the ways we do exactly that.
Responsibility is our highest priority.
For us, creating value goes far beyond economic performance. It means doing the right thing. In the right way. Always. For our customers. For our employees. For our communities. For our environment.
Five steps we take.
Every day, we work to create more value, using fewer resources than the day before. We do it by managing our resources in a way that benefits our customers, employees, partners, community members and society with a philosophy of mutual benefit. With more than 300 manufacturing sites across the United States, we're one of America's largest manufacturers. To stay in business for the long term, we must constantly improve and innovate – both in the products we make and how we make them.
Reducing Waste
Saving Energy
Recycling Resources
Preventing Pollution
Community Partnerships
Ways we work to be responsible.
In our view, the role of business in society is to create products and services people want and need, but to do so responsibly. This means finding ways to use fewer resources, operating safely, protecting the environment and always acting ethically.
Safe Operations
Organizational Efforts
Environmental Performance
More from Koch Industries