Published 09-22-22
Submitted by Enbridge Inc.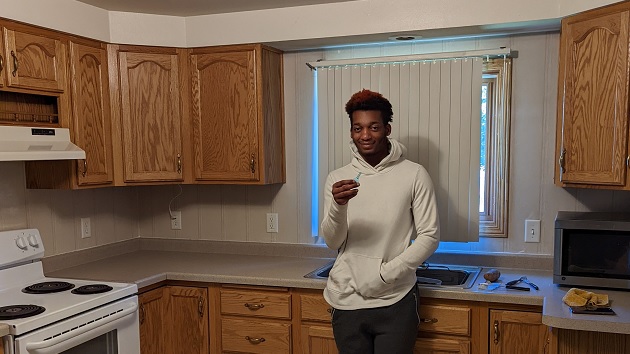 Wisconsin's Workforce Resource helps job seekers gain training, housing, education and experience
With 19 offices across 21 counties in Wisconsin, the Workforce Resource Inc. network stretches across the state.
That vast network allows the 74 staff and volunteers to offer job opportunities, skills training and short-term degrees to those seeking employment opportunities in nine major counties of the state, all with limited education and experience.
And many come to Workforce Resource without any education at all.
"We serve pretty much anybody, all the way from kids that are just coming out of high school to folks that have just retired and are wanting to get back into the workforce," says Christian Blaisdell, CEO of WRI.
Youth service is a particularly important and impactful branch of the organization.
"We're there to be that safety net," says Crystal Meier, Independent Living Program Manager.
WRI's Independent Living Program provides housing assistance to youth who are graduating high school and thus exiting foster care, of whom Meier estimates approximately 35% are Native American. The program offers a hand-up to get them established and living securely on their own.
"Imagine yourself on high school graduation day: you are one of these kids in a foster care placement, so you must be out of the house within 24 hours of graduation," says Meier. "You're celebrating your graduation day, but you know the next day you have nowhere to go—and that's where our program comes in, to help them so they know they have somewhere to move into."
This year, Enbridge made a $10,000 Fueling Futures donation to WRI, as part of our commitment to help build safe, vibrant and sustainable communities. The funding will help provide housing support to an additional 10 young adults who are phasing out of foster care this year.
WRI is responding to 130 youth referrals by the end of this summer, with 29 in need of housing by the end of August.
"We are already putting that funding to work and screening youth applicants," says Meier. "Summer is always the busiest, because of that graduation timeframe."
While employment is the main need of most program participants, those who come through the doors at WRI are often looking for more than work, and the organization is prepared to offer support where it's needed, both internally and through external partnerships.
"We want to separate any barriers that people may have," says Blaisdell. "Whether people are concerned about childcare needs, housing, or providing for their families, we have programs to give them peace of mind and tools to move on independently."
Up next for WRI is continuing the development of its mentorship program and encouraging volunteers to reach out to the WRI office to get involved. The program will add yet another resource for job seekers in taking steps towards gaining meaningful employment.
While all who complete WRI programs are successful in their own right, there's distinct gratification in seeing program participants who overcome the cycle of intergenerational trauma or become the first in their family to graduate high school.
"The biggest display of strength is making the first decision to reach out for help."
(TOP PHOTO: A Workforce Resources client in Wisconsin proudly displays the key to his first apartment.)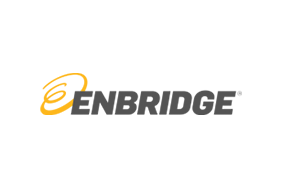 Enbridge Inc.
Enbridge Inc.
About Enbridge
At Enbridge, our name spells out our mission: a bridge to a sustainable energy future. That bridge safely connects millions of people around the world to the energy they rely on every day, fueling quality of life. Whether it's natural gas, oil or renewable power, the energy we deliver through networks spanning North America and our growing European offshore wind portfolio helps to heat homes, feed families, fuel vehicles and power industry. We're investing in modern energy infrastructure to sustain access to secure, affordable energy. We're also building on two decades of experience in renewable energy to advance new low-carbon energy technologies including hydrogen, renewable natural gas and carbon capture and storage. We're committed to reducing the carbon footprint of the energy we deliver, and to achieving net zero greenhouse gas emissions by 2050.
Headquartered in Calgary, Alberta, Enbridge's common shares trade under the symbol ENB on the Toronto (TSX) and New York (NYSE) stock exchanges. To learn more, visit us at Enbridge.com
More from Enbridge Inc.