Published 09-22-22
Submitted by Whirlpool Corporation
Whirlpool Corp. is committed to creating an inclusive culture that embraces the unique differences of its employees—as well as its consumers. The events of the past two years have opened up a much needed conversation about race in the United States, and emphasized how corporations can be more conscious of the needs of the diverse consumers who use their goods and products on a daily basis.
"That greater discussion funneled down to a lot of the things that Whirlpool Corporation was doing both externally and with our employees," says Consumer Insights Director Corey Ross. "It felt like there was a void around our marketing in my view. Although we were working to be more consumer and brand driven, we weren't focused enough on ensuring our brands had truly authentic connections with Black consumers and more broadly, multicultural consumers."
Ross and his colleagues saw that there was an opportunity to embed Whirlpool Corp.'s core values of inclusion and diversity into every aspect of the consumer journey, including ideation, product development, content and social media buys, as well as service.
Ross says, "We asked ourselves: Are we reaching the right influencers to make inroads with multicultural audiences? Are we on the right platforms to reach everyone?"
To gain greater insights, the Consumer Insights team, in partnership with Brand and Product Marketing, Whirlpool Corp. Employee Resource Groups (ERGs) and Global Consumer Design started the Cultural Intelligence Series—a multi-phase qualitative research project aimed at getting immersed collectively in the daily experiences of different cultures.
"I wanted to get us in the right line of thinking and imagine walking in their shoes and try to truly understand these consumers at a human level," says Ross. "Can we feel what they feel, experience what they experience, and get in the right frame of mind as we move forward?"
"We spoke to Black consumers, Latin-X consumers, Asian American consumers, as well as LGBTQ+ consumers. We have also moved into focusing on other groups as well, such as consumers with disabilities."
The goal was to do deep dives, less specifically about appliances, but more into what these consumers experience on a day-to-day basis. The research was a mix of different methodologies to try and extract insights about their lives, their experiences and how they feel about brands connecting with their culture.
"So it was about getting connected to people from a day-to-day standpoint of how they manage their home, interactions with family and friends, their work—all those sorts of things—and how each comes into play in their lives and shapes how brands can become emotionally connected to them," Ross explains.
The research covers all categories of appliances that the company sells, from the kitchen to the laundry room.
"The richness of our knowledge is vast around consumer usage of our products," says Whirlpool Corp. Laundry VP Anna Utley. "We seek not just to meet broad use cases, but also the unique and personalized needs of individual consumers."
Creating a broader, more inclusive narrative for their outreach to consumers was important for the different brands within the company's North American portfolio, which include Whirlpool, Maytag, Amana, JennAir and KitchenAid brands.
"We went forward with the idea of removing the biases and removing any assumptions that we previously might have had," says Ross. "We can't stop at just putting Black American talent in a commercial. We have to be engaged in multiple culturally relevant touch points, particularly with younger audiences, to continue to build trust with our brands beyond our products."
All of the work done ladders up to Whirlpool Corp.'s vision of improving life at home for its consumers.
"In building our product pipelines, we can now dive deeper into how the laundry and kitchen journeys vary across households and make decisions so we can meet a broad array of diverse and dynamic consumer needs," says Utley.
Ross echoes this sentiment. "We also need to make sure that we're putting the right level of investment of time and resources towards these groups, because we know they're demanding more personalization, they're demanding more from their brands, and they're expecting brands to truly value their communities and culture—not just their dollars."
View original content here.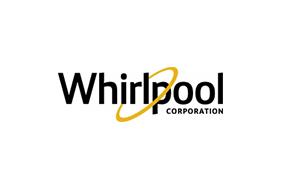 Whirlpool Corporation
Whirlpool Corporation
About Whirlpool Corporation: 
Whirlpool Corporation (NYSE: WHR) is committed to being the best global kitchen and laundry company, in constant pursuit of improving life at home. In an increasingly digital world, the company is driving purposeful innovation to meet the evolving needs of consumers through its iconic brand portfolio, including Whirlpool, KitchenAid, Maytag, Consul, Brastemp, Amana, Bauknecht, JennAir, Indesit and Yummly. In 2021, the company reported approximately $22 billion in annual sales, 69,000 employees and 54 manufacturing and technology research centers. Additional information about the company can be found at WhirlpoolCorp.com.
More from Whirlpool Corporation