Published 09-21-22
Submitted by Nasdaq
Over the past several years, environmental, social and governance (ESG) has moved to the forefront of investment strategies, making it critically important for corporate investor relations (IR) teams to communicate their sustainability story through roadshows, investor meetings and annual sustainability reports.
At Nasdaq, our IR team, in tandem with our Corporate ESG team, focuses on communicating our sustainability efforts. Year over year, our ESG communications reflect Nasdaq's ongoing commitment to evaluating and enhancing ESG policies, programs, and disclosures. Nasdaq has markedly improved upon its end-to-end suite of sustainability reporting solutions. Notably, MSCI, a provider of critical decision support tools and services for the global investment community, recently recognized our continued efforts by upgrading Nasdaq's MSCI ESG Rating from BBB to AA in July 2022.
As sustainability becomes further engrained in corporate strategic initiatives, Michael Stiller, Head of ESG Advisory and Engagement at Nasdaq, spoke with Nasdaq Investor Relations Officer Ed Ditmire during a recent webinar, discussing the evolution of how ESG is impacting the role of IROs. The following is a transcript of a portion of their discussion, which has been edited for clarity.
Insights from Nasdaq's Investor Relations Officer Ed Ditmire
Michael Stiller: Why do you think IR professionals should care about ESG? You highlight being prepared for investor meetings, but is there anything else you think is critical for ESG and the IRO?
Ed Ditmire: Let me give my experience, and I will say everyone's journey and situation in IR is different. I was not someone that was just born with an ESG passion, if you said to me at any point in my time at Nasdaq, "What's your number one goal?" I would say I want investors to understand how special and high-quality Nasdaq is as a company, and for it to be seen as one of the high-quality growth stories in the market and justify the premium valuation that comes with that.
Beginning the ESG Journey
Ditmire: So, at one early point on my journey as an IRO, I happened to be on a debt roadshow. We were planning on issuing Euro-denominated bonds, and we were meeting with investors in Europe as part of the deal roadshow. And at the end of one pretty well-attended meeting in Paris, a prospective investor said, "I like your story. I think these are probably excellent bonds, but I think your ESG ratings are an issue, you should probably check in on them." And I said, "OK, sure." This was five years ago, and while I'm a little ashamed to admit this today, I did not at the time know that ESG rating agencies were publishing research reports on Nasdaq. I didn't know that they had been for years and that they were giving us bottom quartile scores. I asked for the reports and noticed right away that they were full of inaccuracies. The most prominent one was that [it said] one issue with Nasdaq was that it didn't give adequate benefits to employees. And I said, why are they saying this about us? And, after figuring out how to get in contact with them, they said, well, you don't engage with us, and you don't put clear information on your website. So, I set a first goal of saying, let's make sure that they aren't incorrectly putting us in this below-average category. My original objective was, let's try to not have the kind of problematic, below-average ESG profile, especially one built on misunderstandings, that keeps investors away from what should be a good stock story.
Telling Your ESG Story
Ditmire: Along the way, Nasdaq also embraced a many more, and frankly more important motivations and opportunities on ESG. We embraced the opportunity that Nasdaq can be absolutely superb at sustainability, not only in how we run ourselves the right way but, more uniquely, in how we can make an impact on the outside world. The idea is that Nasdaq can be an ESG multiplier to hundreds or thousands of companies that have opportunities to make a difference by helping them learn things more quickly, be more effective, and be more actionable. So now, in addition to being certain that Nasdaq's ESG story is not going to get in the way of any of our other investment appeals, I'm increasingly convinced that Nasdaq is appropriate for the investors that care the most about ESG and are looking for special ESG stories. If I can find an investor like that, I can say, "Listen, I have a story to tell you that you're not going to hear from any other company. The way we think we can make a difference is going to dovetail with what you all are trying to do as investors precisely." It's been a real evolution of what ESG is to this investor relations effort.
Stiller: That was great. I remember you telling me that story from five years ago when you came out of that meeting, and you said, I've got to figure this out. And that program has evolved quite a bit since then. The program was largely housed out of the IR team. Then we formalized with ESG sitting in the corporate controller/CFO office. We've always had a great evangelist and thought leading head of sustainability in Evan Harvey but formalizing it a bit more was the great evolution that we've seen. There is always more work to be done. It is a journey, as you highlighted, and it's fun to see you walk that journey.
Becoming an ESG Expert
Stiller: Rounding us out is the IRO of the future. We've had some discussions about what you think that person looks like and what skills are needed to be effective in ESG and non-ESG-related.
Ditmire: It's really interesting; the IRO is evolving quite a bit. It's, by some measures, one of the youngest departments in corporations. GE started the first IR department in the 1960s, so it's much younger, for example, than marketing departments. It probably went through a stage where it was about communications first, and it was more like other corporate communications. Then, it went through a stage where it got heavily into finance and where you found most IROs reporting to CFOs. And then I think it's broadening dramatically now; it covers a lot of ESG, and ESG seems more complicated than finance. And easily demands 30% of my time. And in that, I need reinforcements. I need people on my team that is skilled at ESG. I've committed to studying coursework for GRI and SASB accreditations. I think the [IR] department needs a lot of ESG skills.
Ditmire: It wouldn't surprise me that the IR department of the future could include someone that's mostly focused on ESG and another person that's mostly focused on how the company thinks about where, how, and with who it's engaging with—think of a manager for a touring rock band. And then when we get the right opportunities, i.e., telling our story to a great crowd, evaluating, how are we doing well with those opportunities? So short story, I think it's possible that we will end up with bigger and more varied IR departments in the future than we have today.
Stiller: So many interesting comments there. Really interesting to hear that you're getting some of those ESG designations; that's awesome you're putting in the time and work on that front. We've seen within IR teams at bigger companies there being an ESG-dedicated person or people, and similarly with those large teams, we do see roadshow managers making sure that the concerts are fully booked.
Connecting with the Investor Community
Stiller: What trends are you hearing from investors as you engage with them on ESG and Nasdaq's story specifically?
Ditmire: What resonates, number one, [is that] investors I speak to are convinced that ESG is a clear secular trend. They see the ESG secular trend as clearly as the transition to electric cars, and so there are few arguments about whether or not ESG is important. And you have to think about an IRO's audience; they work in the investment management industry. They're extremely clear about how their own industry and their businesses are changing in response to this trend.
Ditmire: The second thing is, if I'm talking to a real ESG subject matter expert, someone that's crunching ESG numbers and helping their firm in that way, they thank us. They say, "We can't do good work if companies don't give us quality information. And so, I see what Nasdaq's doing. I see about the IR and ESG solutions. I also see things like the diversity listing rule, and I appreciate that you're helping me get quality information out of more and more companies." They understand how hard it is to do their job when they're guessing, when they have to use sources of information which don't feel as reliable as an issuer itself.
Stiller: Thank you for your time, Ed.
For more information about Nasdaq's ESG Advisory Program, click here.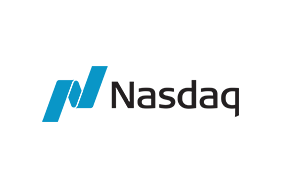 Nasdaq
Nasdaq
Nasdaq helps companies of all ESG maturity levels through a unique combination of technology, tools, data, insights, and capital market solutions. Our ESG Advisory Program provides a team of analysts to prioritize and guide your ESG efforts, as well as engage stakeholders to secure ESG capital. Nasdaq's easy-to-use SaaS solutions are purpose-built for ESG and simplify the process of ESG data capture, engagement, oversight, and disclosure. We offer greater piece of mind with risk management via auditability and assurance of data. These offerings are backed by our own experience as a public company, applying and honing these practices over our tenure as a market leader.
More from Nasdaq