Published 09-21-22
Submitted by Black & Veatch
OVERLAND PARK, Kan., September 21, 2022 /CSRwire/ – In an increasingly decarbonizing world, the U.S. electric industry is transforming itself as the growth of renewable energy and evolving distributed energy use forces utilities to find ways to accommodate new sources of power. Power-disrupting weather events and wildfires propelled by climate change are also testing the resilience of the aging power infrastructure in need of modernizing. Investment and regulatory uncertainties only add to the sector's headwinds.
Black & Veatch's new Electric Report details such complexities and the path forward, drawing upon expert analysis of responses to a survey of roughly 250 U.S. power sector stakeholders. Against the backdrop of this week's yearly Climate Week conference in New York City, the report details an industry tasked with bolstering its reliability in a rapidly evolving "new energy" ecosystem driven by cleaner, more environmentally friendly power sources. Electricity drawn from the sun and wind is leading the way – with hydrogen on the horizon.
"Challenging ourselves to do more as an industry and exploring ways to increase innovation in the delivery of infrastructure is at the heart of Climate Week," said Mario Azar, Black & Veatch's Chairman and CEO. "As the report points out, there are cross-sector opportunities to address sustainability and resiliency by harnessing the resources and talent that exist and investing wisely in tomorrow's solutions."
The company's report also highlights the need for utilities to harden their systems against the threat of droughts, flooding, hurricanes and wildfires while responding to rising demands from governments, corporations, activists and shareholders for lower carbon footprints through renewables. As the migration to electrified vehicles and fleets accelerates, so does the need for investment in the required charging infrastructure to meet the demand.
Detailing the push for utilities and power developers to become more sustainable, reliable and resilient, the report offers key insights, including:
Aging infrastructure – long the industry's chief challenge – this year shares the top spot among the list of survey respondents' concerns with the need to integrate the surging influx of renewables onto the grid. That challenge of accommodating green energy on the grid last year surpassed aging infrastructure as the industry's foremost challenge for the first time in our reports in more than a decade.
Workforce-related issues closed out the top five in terms of top challenges behind third-place environmental regulations, with roughly four in 10 respondents pointing to a lack of a skilled talent pool and a continued aging workforce.
While the newly passed Inflation Reduction Act follows the previous Infrastructure Investment and Jobs Act in committing billions of dollars to electric infrastructure upgrades, the question lingers about whether the industry will capitalize on it. Respondents say they're not taking advantage of the IIJA program, for example, because it's administratively too burdensome, too restrictive, too complicated or generally unneeded.
Three-quarters of respondents say policy or regulatory murkiness is driving the highest uncertainty about their investment decisions, followed by technology readiness or longevity.
Looking out the next five years to a decade in actual investment spending, respondents appear to be prioritizing big investments – those of more than $10 million – in conventional generation while increasingly aligning behind energy from wind, the sun, hydrogen and small modular nuclear reactors.
A relatively low number (18 percent) of respondents selected cybersecurity as one of their top challenges — a promising sign that respondents feel they have more control over cybersecurity.
"The continued adoption of clean energy fuels, advances in energy storage and the imperative to modernize our infrastructure against the effects of climate change amplify the importance of hardening the U.S. power grid through innovation," said Laszlo von Lazar, president of Black & Veatch's energy and process industries. "In this time of a generational transformation unfolding in the power sector, utilities must seize the moment to achieve the resilience and lower-carbon posture that consumers and enterprises expect."
Editor's Notes:
Black & Veatch's report is based on a survey of roughly 250 electricity industry stakeholders. To download a free copy of the report, click here.
About Black & Veatch
Black & Veatch is a 100-percent employee-owned global engineering, procurement, consulting and construction company with a more than 100-year track record of innovation in sustainable infrastructure. Since 1915, we have helped our clients improve the lives of people around the world by addressing the resilience and reliability of our most important infrastructure assets. Our revenues in 2021 exceeded US$3.3 billion. Follow us on www.bv.com and on social media.
Media Contact Information:
JIM SUHR | +1 913-458-6995 P | +1 314-422-6927 M | SuhrJ@BV.com
24-HOUR MEDIA HOTLINE | +1 855-999-5991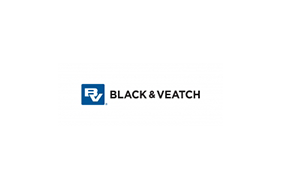 Black & Veatch
Black & Veatch
Black & Veatch is an employee-owned engineering, procurement, consulting and construction company with a more than 100-year track record of innovation in sustainable infrastructure. Since 1915, we have helped our clients improve the lives of people in over 100 countries through consulting, engineering, construction, operations and program management. Our revenues in 2018 were US$3.5 billion. Follow us on www.bv.com and in social media.
More from Black & Veatch