Published 09-21-22
Submitted by Ericsson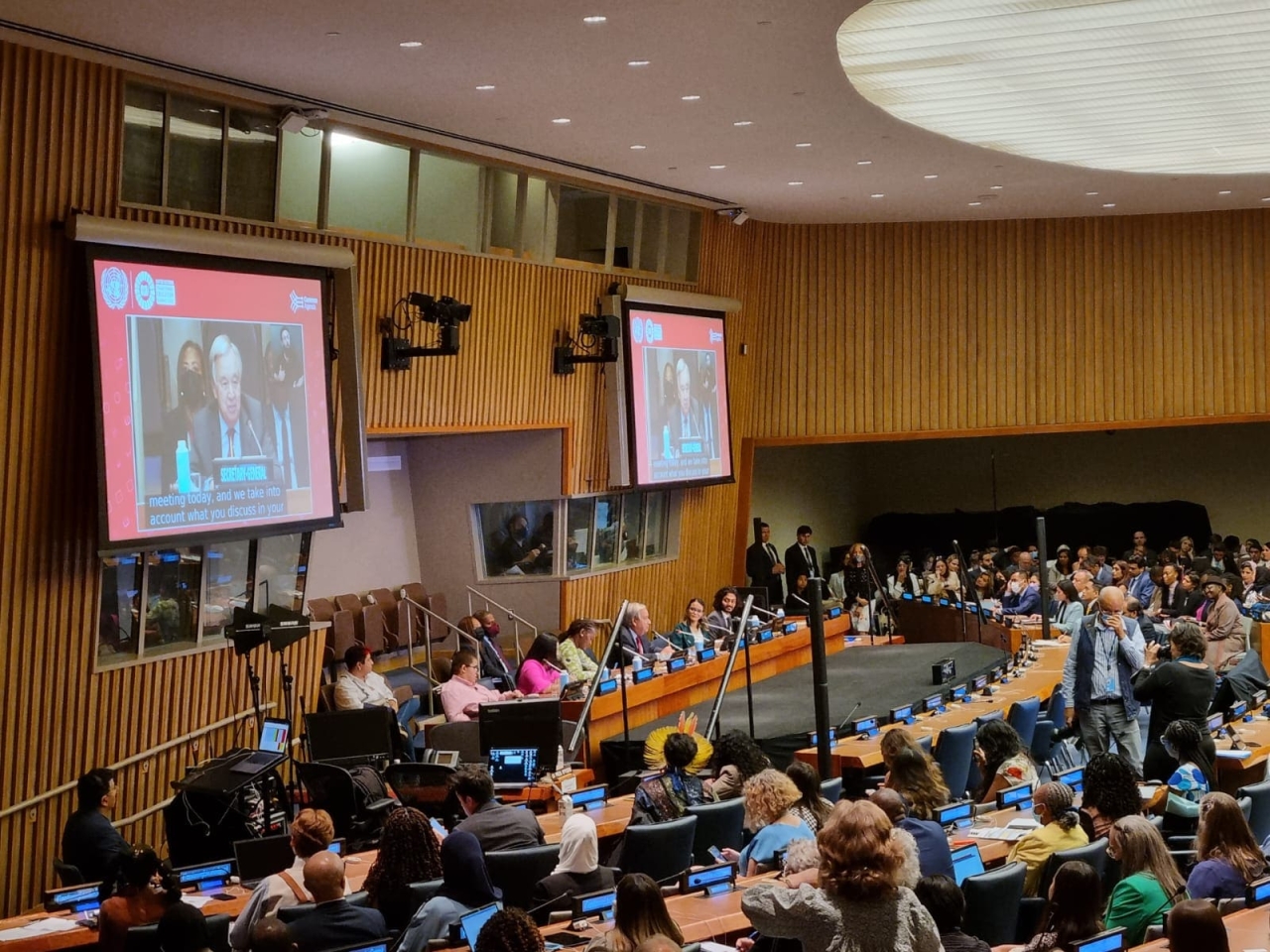 Summary
Catch up on the latest developments at UNGA 77, as well as this month's other high-level events including the 2022 Fall Meeting of the Broadband Commission and Transforming Education Summit (TES).
September 17 2022
Society is in the middle of a learning crisis. Even before COVID-19 hit, UNESCO estimated that 260 million children between the ages of five and 16 received no schooling.
COVID-19 exasperated the problem. According to UNICEF, school children around the world have lost an estimated 1.8 trillion hours—and counting—of in-person learning since the onset of the virus, due to lockdowns and imposed isolations.​
Of course, many schools tried to transition to remote learning during COVID-19. However in 2020, ITU stated that 369 million young people don't have access to the internet at all, without the ability to attend school or access remote learning, they were completely isolated from education.
This is one of the key reasons that sparked the creation of this year's Transforming Education Summit (TES) a critical convening by the United Nations. Bringing together global, national and local education leaders, it offers an opportunity for inclusive and effective global dialogue on what we need to do to progress towards SDG4.
My colleague Zohra Yermeche took part and shared her thoughts on LinkedIn here, writing:
"It was an inspiring day listening to the passionate voices of the Youth-led Mobilization Day at the Education2030UN ➡️ Transforming Education Summit (TES), convened by UN Secretary-General António Guterres, in New York.
Words of wisdom from the SG himself, from the importance of education to be a factor for reducing inequalities rather than increase them, to be a channel for inspiring cooperation and solidarity rather than competitiveness, as well as the importance of learning how to learn!
The youth on the other hand could not be more vocal and loud about the necessity and urgency to include them in the decision making process at every level: local, regional, national and international. The Youth Declaration launched yesterday is a testament to that commitment and that this young generation means business and is ready to fully contribute to shaping their future!"
September 16 2022
I remember growing up as a kid in New York City and being immensely proud that the United Nations (UN) headquarters was in my city. How cool, I thought, to have leaders gather from all around the world to hash out the most important problems in the world. And how mysterious, all behind closed doors.
Growing up can make you cynical, but still I have always had that same starry-eyed impression of the UN and its role in addressing some of the biggest issues facing the world. That is why I am excited to be joining key Ericsson leaders here on the ground in New York as the 77th session of the UN General Assembly (UNGA) gets underway.
UNGA 77 brings together leading figures from the world's governments, enterprises, civil societies, and youth movements, and will also be the first in-person (hybrid) meeting post Covid-19. With the motto "Solutions through solidarity, sustainability and science", the event is due to run for two weeks.
And the action won't just be limited to the UN building. In fact, all over the city, several other high-level summits and events will be taking place including the Broadband Commission meeting, Transforming Education Summit (TES), Sustainable Development Impact Meetings (SDI) and NY Climate Week.
Ericsson will be sending four senior representatives to the event to participate in what is expected to be a series of crucial discussions around the climate and learning crisis. As one of the world's leading ICT companies, Ericsson plays a pivotal role in addressing global challenges and advancing the UN Sustainable Development Goals.
Be sure to check in daily to stay up to date on the latest developments live from New York!

Ericsson
Ericsson
Ericsson is one of the leading providers of Information and Communication Technology (ICT) to service providers. We enable the full value of connectivity by creating game-changing technology and services that are easy to use, adopt, and scale, making our customers successful in a fully connected world.
Our comprehensive portfolio ranges across Networks, Digital Services, Managed Services and Emerging Business; powered by 5G and IoT platforms.
More from Ericsson