Published 09-21-22
Submitted by Biogen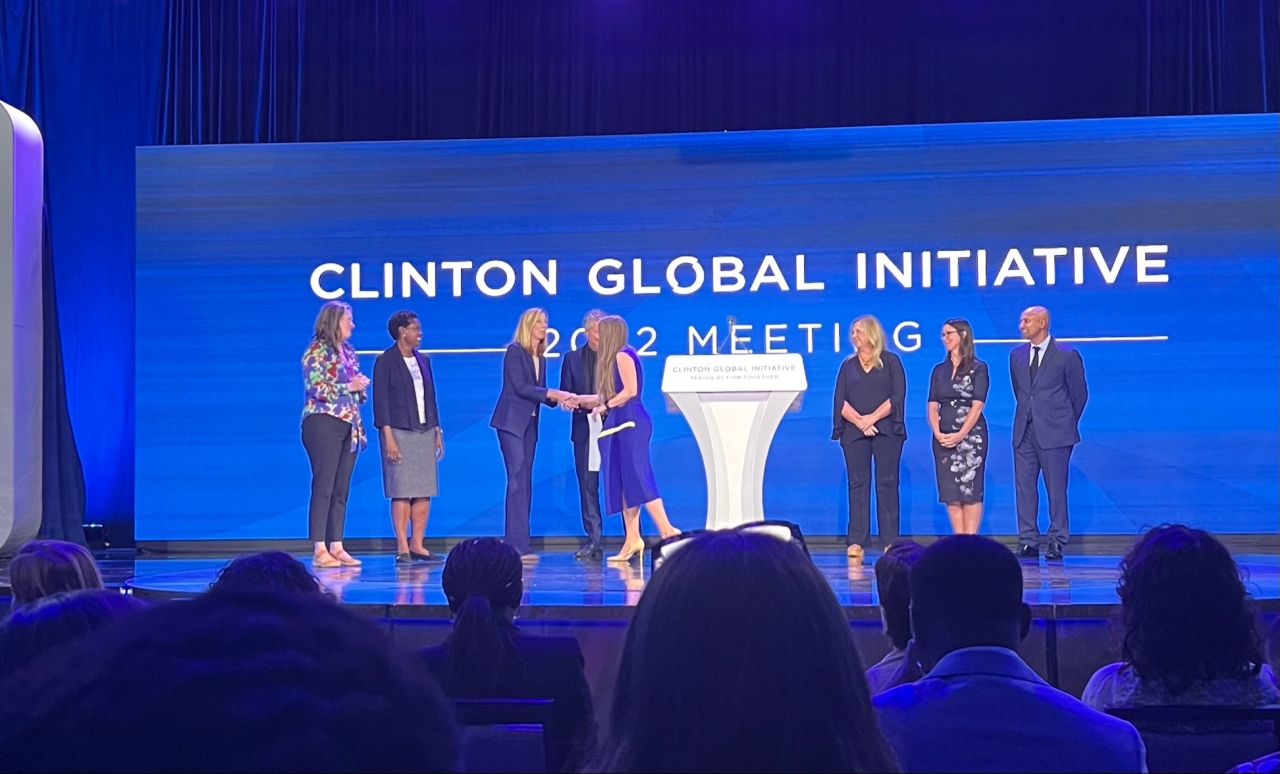 Across the U.S., the climate crisis is threatening the ability of thousands of community health centers care for millions of uninsured or underinsured patients. To address climate-related risks to their operations and patient health, Biogen is collaborating with Americares and the Center for Climate, Health, and the Global Environment at Harvard T.H. Chan School of Public Health (Harvard Chan C-CHANGE). This week, the Clinton Global Initiative recognized the commitment made through this partnership and the global expansion of the program with the Harvard Global Health Institute.
Together, the organizations are creating a first-of-its-kind Climate Resilient Health Clinics Toolkit that will help clinics use available resources to better manage patient care when facing increasingly common climate health effects. A toolkit module on extreme heat has already been rolled out to pilot clinics. Modules on wildfires and hurricanes will follow later this year.
Biogen's support for the program is part of its Healthy Climate, Healthy Lives™ initiative, the company's groundbreaking 20-year, $250 million initiative to address climate, health and equity. The commitment aims to eliminate fossil fuel emissions across business operations by 2040, engage employees and suppliers, and collaborate with renowned institutions to advance the science and action to improve health outcomes.
About Biogen
As pioneers in neuroscience, Biogen discovers, develops, and delivers worldwide innovative therapies for people living with serious neurological diseases as well as related therapeutic adjacencies. One of the world's first global biotechnology companies, Biogen was founded in 1978 by Charles Weissmann, Heinz Schaller, Sir Kenneth Murray, and Nobel Prize winners Walter Gilbert and Phillip Sharp. Today, Biogen has a leading portfolio of medicines to treat multiple sclerosis, has introduced the first approved treatment for spinal muscular atrophy, and developed the first and only approved treatment to address a defining pathology of Alzheimer's disease. Biogen is also commercializing biosimilars and focusing on advancing one of the industry's most diversified pipelines in neuroscience that will transform the standard of care for patients in several areas of high unmet need.
We routinely post information that may be important to investors on our website at www.biogen.com. Follow us on social media - Twitter, LinkedIn, Facebook, YouTube.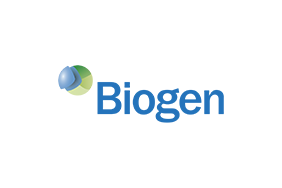 Biogen
Biogen
Founded in 1978, Biogen is a leading global biotechnology company that has pioneered multiple breakthrough innovations including a broad portfolio of medicines to treat multiple sclerosis, the first approved treatment for spinal muscular atrophy, and two co-developed treatments to address a defining pathology of Alzheimer's disease. Biogen is advancing a pipeline of potential novel therapies across neurology, neuropsychiatry, specialized immunology and rare diseases and remains acutely focused on its purpose of serving humanity through science while advancing a healthier, more sustainable and equitable world.
More from Biogen