Published 09-20-22
Submitted by Enbridge Inc.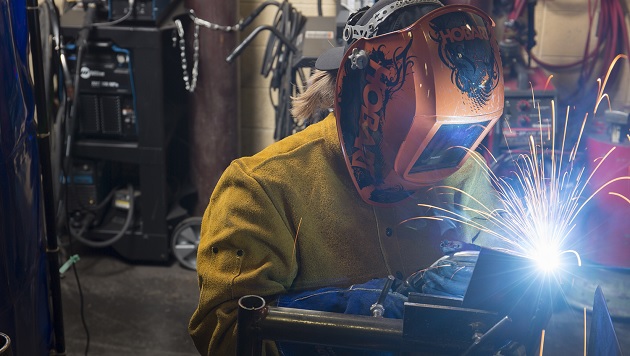 According to the American Welding Society, the United States will face a shortage of 400,000 skilled welders by 2024.
The deficit is already affecting business and industry in northern Wisconsin, as Northwood Technical College learned when it consulted with companies in and around the district.
The college also heard from local Native American bands, like St. Croix Chippewa Indians of Wisconsin, that they had people keen to learn to weld but faced transportation barriers and couldn't travel to the college.
This was a problem Northwood Tech could solve—by taking their welding program on the road.
Over the past year, Northwood Tech has been designing a welding program on wheels.
The college will deliver its technical diploma out of a custom, 53-foot trailer that will hold eight fully equipped welding booths, and eight to 10 students at a time. It will be bookable and move from place to place, allowing students to complete short-term customized training or the entire program in increments until they achieve their diploma—without ever having to set foot on the Northwood Tech campus.
By bringing education to the students, more people will develop their skills and experience and launch a career in an in-demand field or expand their knowledge of the trade with short-term training, explains Karen Hoglund, Northwood Tech's dean of academic programming.
"We're trying to serve the needs of the students where they're at," she adds. "We'll do the training wherever—anywhere someone wants to hold it."
The college has earmarked $900,000 from two larger grants to support the program and outfit the mobile lab.
Enbridge, a longtime partner of Northwood Tech, awarded the college a $40,000 Fueling Futures grant to purchase the commercial generator that will power the unit.
"We seek opportunities to benefit the communities near our operations, and helping develop the potential of students is one of our focus areas. It's fitting we could step in to fund the power source behind this innovative program—a piece of equipment that will quite literally fuel the futures of students," says Michelle Johnson, a Wisconsin-based community engagement representative with Enbridge.
Once the unit launches in January 2023, it may park on Tribal lands for a month, then visit a correctional facility for a few weeks, before being stationed near a rural high school or business.
"It could stay for days or weeks, or a month. It depends on the need," Hoglund explains.
Though the outfitting and customization of the welding lab is still underway, Hoglund is already envisioning the next mobile program Northwood Tech could offer.
Perhaps HVAC (heating, ventilation and air conditioning) training, she muses—it's another in-demand skillset.
Another vision of hers is for the mobile welding lab project to come full circle, back to the people who inspired it. She hopes graduates will one day work in the community, perhaps even alongside our Enbridge team.
"We need to be able to turn welders into the industry in a more efficient manner," says Hoglund. "The mobile welding lab allows us to do that."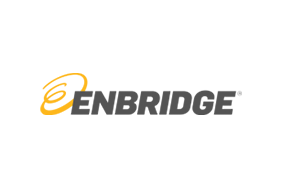 Enbridge Inc.
Enbridge Inc.
About Enbridge
At Enbridge, our name spells out our mission: a bridge to a sustainable energy future. That bridge safely connects millions of people around the world to the energy they rely on every day, fueling quality of life. Whether it's natural gas, oil or renewable power, the energy we deliver through networks spanning North America and our growing European offshore wind portfolio helps to heat homes, feed families, fuel vehicles and power industry. We're investing in modern energy infrastructure to sustain access to secure, affordable energy. We're also building on two decades of experience in renewable energy to advance new low-carbon energy technologies including hydrogen, renewable natural gas and carbon capture and storage. We're committed to reducing the carbon footprint of the energy we deliver, and to achieving net zero greenhouse gas emissions by 2050.
Headquartered in Calgary, Alberta, Enbridge's common shares trade under the symbol ENB on the Toronto (TSX) and New York (NYSE) stock exchanges. To learn more, visit us at Enbridge.com
More from Enbridge Inc.