Published 09-20-22
Submitted by Essity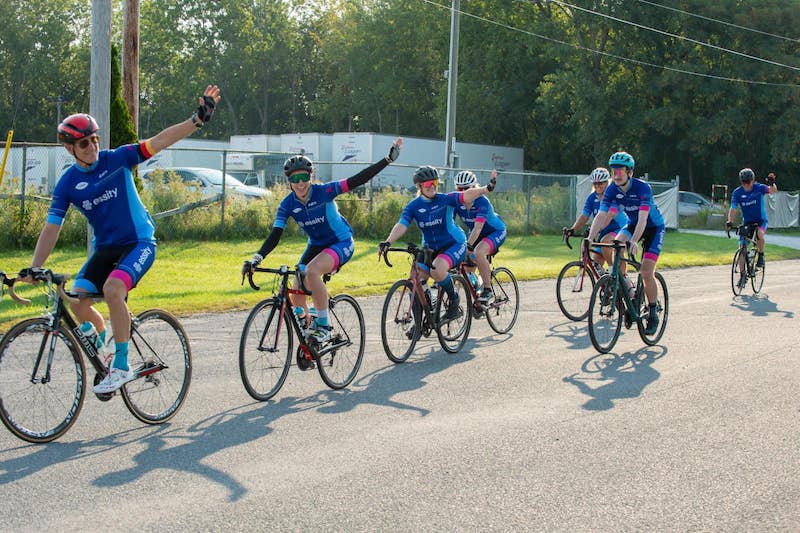 Originally published on Essity News Center
Avid cyclists, who all are employed by Essity, will put their endurance to the test with a five-day, 800-kilometer bike ride – to raise funds and awareness for the Quebec Breast Cancer Foundation towards breast cancer research.
The ride began on Friday, September 9, at 8 a.m., at Essity's Drummondville, Quebec, factory located at the corner of Farrell and Haggerty streets. Five days later, on Tuesday, September 13, additional riders will join for the final 100 kilometers, with riders crossing the finish line at Essity's offices in Oakville, Ontario.
"Essity Rides is a fundraising initiative led by an enthusiastic group of Essity employees who are combining our passion for cycling with supporting breast cancer research," says Essity Rides captain Brian Armstrong, Director of Sales, Essity North America (Canada). "We feel very lucky to work for a company who not only advocates health and well-being globally, but encourages wellness and healthy lifestyles for its employees, too. We are proud to ride with the Essity name on our jersey and help more people understand who we are as a company and how our products support the well-being of people around the world each day."
Each participant has committed to raising $2000, with Essity promising to match up to $15,000.
Essity is a global market leader in a number of therapeutic areas, including products designed for breast cancer survivors in need of compression solutions for breast swelling, also known as edema. This event will raise funds for breast cancer research while brining awareness to Essity's global vision of life-changing innovation for improved health.
Michael Feenan, VP Sales & Marketing, Essity Health and Medical Solutions - North America, adds "As a leader in breaking barriers to well-being for all, we at Essity hope Essity Rides will encourage and inspire our employees across the globe. We want to see employee-led initiatives like this one taking place year-round, combining healthy lifestyles with raising awareness for important causes."
Essity Rides cyclists will cover about 160 kilometers per day and will travel through the regions of Salaberry-de-Valleyfield, Cornwall, Brockville, Kingston, Belleville, Trenton, Cobourg, Whitby, and Toronto.
Essity employs nearly 300 office, sales, and manufacturing employees in Canada, including over 200 at its locations in Drummondville, Quebec and Oakville, Ontario. The company produces Tork professional hygiene and TENA incontinence products at its manufacturing facilities.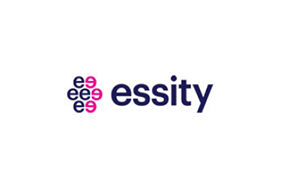 Essity
Essity
Essity is a leading global hygiene and health company that develops, produces and sells Personal Care (Baby Care, Feminine Care, Incontinence Products and Medical Solutions), Consumer Tissue and Professional Hygiene products and solutions. 
Our vision is; Dedicated to improving well-being through leading hygiene and health solutions. The name Essity stems from the words essentials and necessities. Sales are conducted in approximately 150 countries under many strong brands, including the leading global brands TENA and Tork, and other brands, such as Leukoplast, Libero, Libresse, Lotus, Nosotras, Saba, Tempo, Vinda and Zewa. Essity has about 48,000 employees and net sales in 2017 amounted to approximately 12.8 bn USD (SEK 109bn, EUR 11.3bn). The business operations are based on a sustainable business model with focus on value creation for people and nature.
The company has its headquarters in Stockholm, Sweden, and is listed on Nasdaq Stockholm. Essity used to be part of the SCA Group.
About Tork
Tork is a brand of Essity. Essity is a leading global hygiene and health company that develops personal care, professional hygiene and consumer tissue products and solutions. Essity offers Tork paper towels, toilet paper, skin care products, facial tissue,  wipers, wet wipes, napkins and other hygiene products for washrooms, wash stations, healthcare areas, food and beverage handling, food preparation, manufacturing and maintenance. For more information, visit http://www.torkusa.com/
More from Essity