Published 09-22-22
Submitted by Tersano, Inc.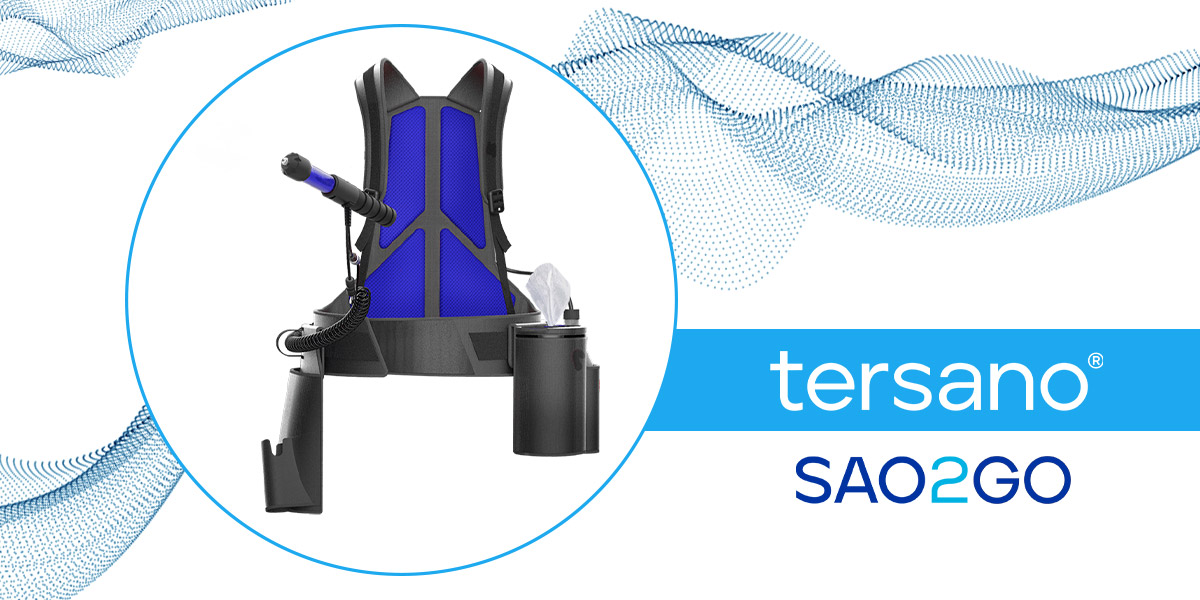 Cleaning innovations company Tersano launches a new technology that increases productivity, safety, and sustainability: SAO2GO, a backpack that instantly turns ordinary tap water into a cleaner, sanitizer, and deodorizer.
Tersano will present SAO2GO at North America's leading cleaning trade show ISSA. The event occurs from October 11th-13th at McCormick Place Center in Chicago, Illinois. Attracting thousands of attendees each year, Tersano invites anyone looking to improve their cleaning program's efficiency, safety, and sustainability to meet them at booth #2248 at this year's ISSA and discover the power of SAO2GO.
About Tersano
As an engineer, Tersano's CEO, Steve Hengsperger, recognized the negative impact that harsh cleaning chemicals have on the environment, human health, and workplace efficiency. In 2001, he responded to his observation by establishing Tersano, an organization that would soon be destined to Change the Way the World Cleans.
Tersano is recognized for the scientific breakthrough of Stabilized Aqueous Ozone, popularly referred to on the market as simply SAO. The solution is an all-in-one cleaner, sanitizer, and deodorizer that kills an astounding 99.999% of germs – yet, it has no harsh chemicals, volatile organic compounds, or toxins. Instead, it uses the power of ultra-safe ozone to obliterate germs, including those responsible for the novel coronavirus diseases. As an all-in-one solution that effectively replaces traditional cleaning products, SAO is swiftly making the need for harsh cleaning chemicals obsolete.
Since its founding in 2001, businesses across various industries have adopted Tersano's technologies: education, travel and transport, healthcare, daycares, convention centres, and food service, among many others. At the same time, worldwide regulatory bodies have approved Tersano's solution for its safety, sustainability, and effectiveness, including, but not limited to: Green Seal, EcoVadis, CSA Group, HACCP, LEED, TUV, Boma Best, Watermark, and EUO3TA. In addition, SAO complies with regulations and standards slated by the EPA, FDA, NSF, and USDA NOP.
SAO2GO: The Backpack that Changed Everything
Tersano's technologies have always been beyond their time. Tersano's traditional fleet of SAO devices includes a wall-mounted system called the lotus® PRO SAO dispenser and two handheld devices, the iClean® mini and iClean® PRO. Tersano's devices feature interior technologies that instantly convert ordinary tap water into SAO on-site and on-demand, an all-in-one cleaner, sanitizer, and deodorizer.
Today, Tersano introduces a new technology that maximizes cleaning efficiency, safety, and sustainability even further: SAO2GO. The wearable backpack system converts water into SAO during use. Ordinary water runs through a stabilization cartridge equipped with the backpack. The stabilized water then continues through a handheld wand attachment with an internal, authentic diamond. The inner diamond splits the oxygen atoms in the water (H2O) to create ozone (O3). This instant process converts ordinary water into a cleaning solution that utilizes natural active oxidizing to effectively remove dirt, grime, germs, and bacteria.
Unrivalled Cleaning Efficiency and Performance
SAO2GO is easy on the eyes and the back: while packed with tech, the unit is compact and featherlight for ultimate comfort and performance. It contains a sprayer wand, a backup battery, tangle-free water and electric lines, a paper towel dispenser, and a pouch for the water reservoir – an ordinary 1-litre reusable water bottle.
Staff simply fill the water bottle with cold and clean tap water and equip the system to their back with the easy slip-on-slip-off straps. Then, they engage the spray button on the device's wand, and the backpack converts the ordinary water into SAO on demand.
SAO2GO outputs the solution in a fine stream for expanded surface coverages. With portability and on-demand dispensation, SAO2GO grants cleaning operatives continuous runtime and increased performance and efficiency.
Increased Efficiency Translates to Cost Savings
Beyond the need for safer, more sustainable cleaning, Tersano also understands the need for businesses to save costs, especially for their target markets of building service contractors, facility maintenance managers, and commercial and residential contract cleaners.
With SAO2GO, simplicity translates into cost-savings for businesses. Most of Tersano's clients report a 25% average return on their investment when switching from traditional cleaning chemicals to SAO. The cost-savings inherited in Tersano's technologies result from on-site generation, product simplicity, product consolidation, and of course, not having to buy harsh chemicals anymore.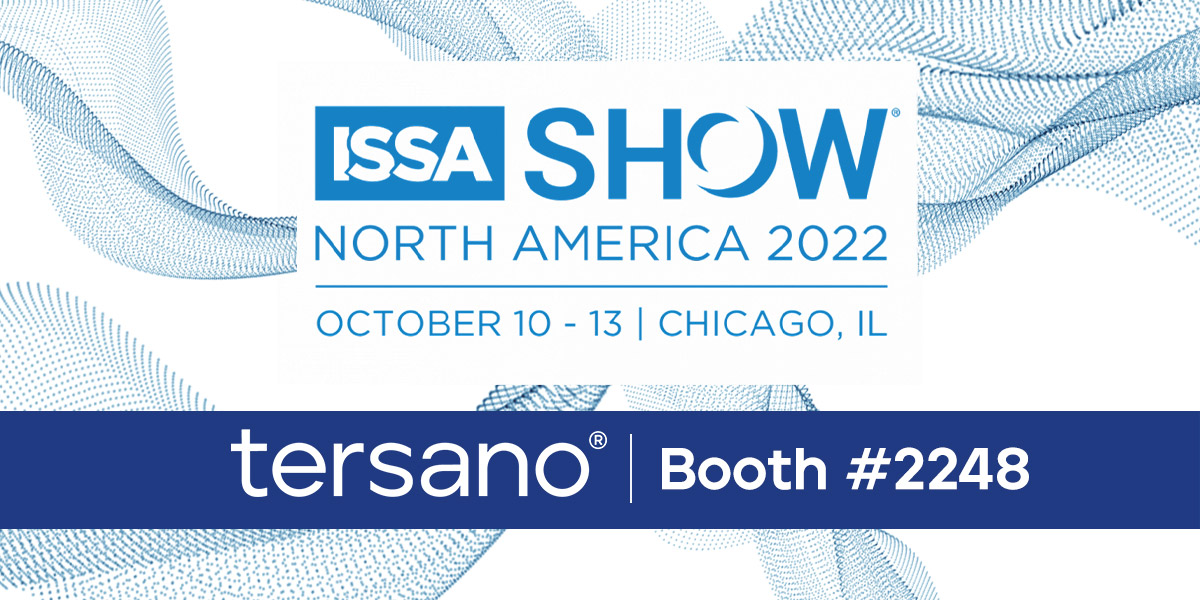 Meet Tersano
As Tersano acts on their third decade of business, they continuously evolve and transform the way we clean with their innovation and certified safe and sustainable solution. Now, Tersano invites the public to attend ISSA North America 2022 to meet their staff, explore and discover their technologies, and join their mission to reduce the use of harmful cleaning chemicals.
When: October 10th – 13th, 2022
Where: Booth #2248, McCormick Place Convention Center, Chicago, IL
Get the Details: www.issashow.com
Add Tersano to Your ISSA Show Planner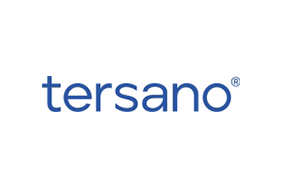 Tersano, Inc.
Tersano, Inc.
Tersano's mission is to eliminate the impact that cleaning, sanitizing, and deodorizing have on human health and the environment by replacing traditional cleaning chemicals with sustainable cleaning technologies.
Tersano manufactuers and distributes devices that turn water into Stabilized Aqueous Ozone (SAO®) on-site and on-demand, an all-in-one cleaner, sanitizer, and deodorizer that kills 99.999% of germs without harsh chemicals.
Since their founding in 2001, Tersano's devices and solution have been certified-safe by world-leading regulatory bodies and adopted across various industries by benchmark brands and global changemakers. To learn more about Tersano's simple, safe, and sustainable solution, visit www.tersano.com or contact the company directly at wecare@tersano.com.
More from Tersano, Inc.