Published 09-20-22
Submitted by 3BL Forum
3BL Forum: Brands Taking Stands® –Now What? opens their high-octane conversation with C-suite and other corporate leaders by tackling the question many corporations have asked themselves after nearly three years of influx, "Now What?"

Setting the context for a full day with 20 main stage sessions, the Forum's opening panel asks "How do we shift the mindset of boards and shareholders?"

Panel: How Do We Shift the Mindset of Boards and Shareholders?
SEC rulemaking on climate disclosures is consequential for boards and shareholders. How must boards understand their fiduciary responsibility to act on risk? The success of an enterprise is larger than its ROI and must subscribe to a long-term view. How do we change the mindset of board members and shareholders to address long-term challenges that simply cannot be solved in one quarterly earnings call.
Panelists include:
Mindy S. Lubber, President and CEO, Ceres
Bruce Simpson, Senior Advisor, McKinsey & Company
Tensie Whelan, Professor and Director, NYU Stern Center for Sustainable Business
The session will be facilitated by Chris Hagler, Partner, Independence Point Advisors
With one of the 3BL Forum's central theme, "Is Purpose Doing What It's Supposed to Do," here is just one of the sessions that will address the question:

Panel: Can Purpose Do More Than It's Supposed to Do?
Over the past 2½ years, purpose has clearly been a 'north star.' This session will underscore the dynamic role purpose plays in driving innovation and delivering results. These panelists will share insights on how their companies navigate purpose, ESG, and stakeholder expectations.
Panelists include:
Jonah Smith, Global Head of ESG, The Kraft Heinz Company and President, Kraft Heinz Fdn.
Leigh Horner, Vice President, Corporate Communications and CSR, Hershey's
Alison DaSilva, Managing Director, Purpose and Impact, Zeno Group
The session will be facilitated by Joel R. Johnson, Chief Marketing and Communications Officer, E.O. Wilson Biodiversity Foundation
Here are a few more main stage sessions:
Is Purpose the First to be Cast Aside in Choppy Economic Waters?
Bridging the Silos: How Sustainability is Built into Product Innovation
It's Enterprise-Wide and It's the Ultimate Silo = ESG + Sustainability + Purpose
Non-Traditional Pathways: Rethinking Access and Opportunity
Health is Everything. Without It, What Do You Have?
Seating is limited. Reserve yours today.
Register here with code FORUM2022PIERSIXTY for 35% off.
Sponsors and Partners
Our valued sponsors make this event possible – Hormel Foods, SAP, P&G Fabric Care, Paramount, AEG, Oportun, Land Betterment, Whirlpool, Zeno Group, Idealist, Ørsted, Submittable, and GCI Health.
Partners of the 3BL Forum include Paramount, WSJ Sustainable Business Forum, Guardian News & Media, Ceres, Chief Executives for Corporate Purpose, Association of Corporate Citizenship Professionals, Blackbaud, Governance & Accountability Institute, Goodvertising, 3BL Media, and TriplePundit.
More 3BL Forum discussions and speaker lists can be found by visiting www.3BLforum.com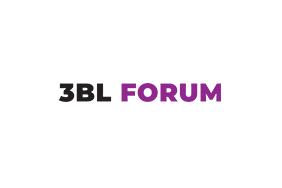 3BL Forum
3BL Forum
THE NEW YORK STAGE IS SET.
3BL Forum will continue its newly established tradition of bringing corporate leaders together on a fast-paced main stage, keenly focused on the 'why' and 'how' as business amplifies its leadership and elects to lead on environmental, social and governance issues.
Our main stage will feature legacy companies, sustainable businesses, NGOs and leading agencies. This 2-day conversation will be curated to bring forth new perspectives, nuances in thinking, candid insights, and revelations above and beyond the ordinary. 
3BL Forum is produced by 3BL Media, the world's leading communications partner for purpose-driven organizations.
More from 3BL Forum