Published 09-19-22
Submitted by Koch Industries

Koch Disruptive Technologies is co-leading a $26 million Series A funding round in Arkestro. Through its predictive procurement orchestration platform, Arkestro automatically and intelligently helps customers save on costs while improving supply chain performance.
HOW IT WORKS: Arkestro engages a proprietary blend of behavioral science, game theory and machine learning to help businesses better manage their supply chains against their goals. It provides external validation and improved data quality by unifying data for real-time visibility across suppliers, spend and contract terms. The software connects with most enterprise resource planning (ERP) solutions.
For Arkestro customer Box, the software has resulted in supplier equity and diversity that is above market average, and has improved its control over its supply chain.
WHY IT MATTERS: Resilient supply chains and nimble procurement processes are essential to business success. Arkestro's platform intelligently leverages data to ensure mutually beneficial outcomes across supply chains. Customers say the software makes them faster and creates greater transparency across their entire supplier ecosystem.
"Suppliers get faster purchase orders. Procurement gets faster savings, and the business ultimately gets the parts and services they need to please their customers," Arkestro CEO Edmund Zagorin told TechCrunch.
WHY KOCH INVESTED: "We see significant potential for Arkestro and its technology platform in the supply chain; notably in terms of the value it will bring to the procurement market to help enterprises realize increased efficiencies and savings in their operations," says Byron Knight, COO and managing director at Koch Disruptive Technologies. "KDT and Koch Industries have numerous investments and operations across the supply chain, and we're excited to help Arkestro explore the potential applicability of its solutions."
KDT co-led the round with NEA, Construct and Four More Capital, a division of Henry Crown & Company, with participation from existing seed vendors Cervin, Correlation, El Cap, Forum, Illuminate and Tenacity.
THE BOTTOM LINE: For Arkestro, the investment represents additional validation of predictive procurement orchestration as a market category and its ability to help businesses spend more efficiently. For its customers, it's a game-changer in helping them optimize their supply chains.
"Our customers' success is now creating a movement among investors that truly understand the transformative value of machine learning to drive continuous improvement in any procurement, sourcing and purchasing cycle," Edmund says.
GO DEEPER: KDT's investments in the logistics space now span procurement to delivery. Read more from Byron on KDT's investments across the supply chain.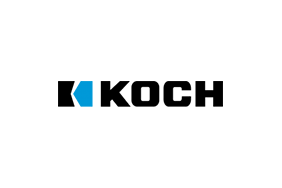 Koch Industries
Koch Industries
Creating value. Improving life.
From life's basics to tomorrow's technological breakthroughs, it's our job to create and innovate a wide spectrum of products and services that make life better – and to do so responsibly while consuming fewer resources. Below are 16 of the ways we do exactly that.
Responsibility is our highest priority.
For us, creating value goes far beyond economic performance. It means doing the right thing. In the right way. Always. For our customers. For our employees. For our communities. For our environment.
Five steps we take.
Every day, we work to create more value, using fewer resources than the day before. We do it by managing our resources in a way that benefits our customers, employees, partners, community members and society with a philosophy of mutual benefit. With more than 300 manufacturing sites across the United States, we're one of America's largest manufacturers. To stay in business for the long term, we must constantly improve and innovate – both in the products we make and how we make them.
Reducing Waste
Saving Energy
Recycling Resources
Preventing Pollution
Community Partnerships
Ways we work to be responsible.
In our view, the role of business in society is to create products and services people want and need, but to do so responsibly. This means finding ways to use fewer resources, operating safely, protecting the environment and always acting ethically.
Safe Operations
Organizational Efforts
Environmental Performance
More from Koch Industries