Published 09-16-22
Submitted by CyberGrants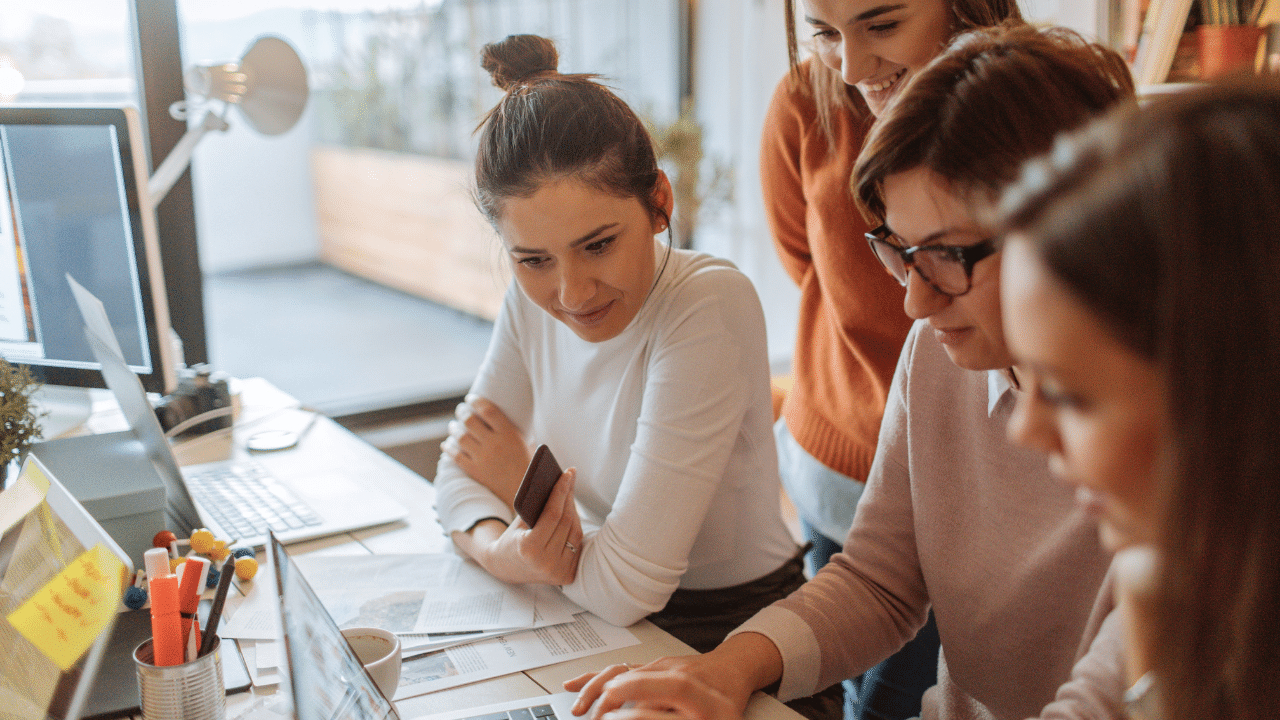 As a social impact leader, building and scaling your corporate social responsibility (CSR) program can be daunting. From leadership buy-in to impact reporting, there's so much that goes into managing a successful program. But this isn't a task you should tackle alone! We've partnered with experts from Darwin Pivot to uncover everything you need to know for building your dream CSR program.
Darwin Pivot is a multidisciplinary management consulting firm supporting organizational leaders in building and designing the employee experience. The firm leverages a specialized form of data science coupled with deep industry knowledge and behavioral science principles to help its clients troubleshoot, build, and scale rave-worthy culture.
Don't miss out on this exciting opportunity to hear from co-founders Nicole McPhail and Emily Hazell during our upcoming two-part webinar series. Join us on Wednesday, September 21st at 1 PM EST for part one—6 Steps to Get Buy-In for Your Dream CSR Program. During this session, Nicole and Emily will outline best practices and offer actionable solutions to give you the confidence you need to transform your current CSR program to better fit your company's needs. Register today!
Can't wait until then? We sat down with Emily and Nicole ahead of their upcoming session to provide a sneak preview of what you can expect. Check out the conversation below!
Q&A With Darwin Pivot
Question: Getting leadership buy-in can be a hurdle for those who are just getting started with implementing a CSR program. What recommendations do you have for getting executives on board and getting your program up and running?
Nicole: First and foremost, it's imperative to have a clear 'why' behind your efforts. It's not enough to start a CSR program because others in your industry are doing it. Think about what you're solving for! Are you trying to attract and retain top talent? Are you trying to build your employer brand? Are you trying to engage remote employees? In these instances, CSR can be leveraged to support your efforts. Once you can fully articulate your reasoning, then you can begin to research what kind of programs are suitable for your organization.
Next, I would recommend conducting a bit of an internal audit. Explore what giving or volunteering activities are happening organically within your workforce. Once you have identified what exists, start to think about how you can help amplify or expand them as an employer. You can also conduct external research and examine what programs other companies are doing, and what benchmarks already exist so you can start to make a compelling case for your leaders.
A really critical part of building a compelling case is listening to your employees. If you're trying to get leadership buy-in it's imperative that you have proof your employees actually care about having this program in the first place. You can find out by sending a survey or hosting a focus group, and having this information will greatly support your case and better influence decision-makers.
Once you've proven the 'why' and done your research, then you can start to think about how you're going to take this information and support it with supplementary data. For example, if your goal is to leverage CSR to attract and retain talent, do some digging! You might find that nearly 80% of millennials would take a pay cut to work for a company with social values. This is a data point you can leverage to support this narrative, and is great to have in your back pocket. Once you've got your data to support your initiative, then you can start to think about how you're going to advocate.
And build internal champions to support what it is that you're trying to do! Eventually, you're going to need to put together a business case and bring it to executives for feedback. In order to do this, you should begin to develop strategic partnerships with internal teams or even executives who already care about social impact!
Once you get to this point, you can start to put together an actual pitch!
Question: How do you recommend making sure that programs align with your employees' interests and where and how they want to give? How do you get that information from them and then take it and make a program that works?
Emily: With any CSR program, you'll want to take a bi-directional approach. This means looking at things from a top-down and bottom-up perspective. You want to ensure that any CSR program aligns with your company's objectives and priorities while simultaneously listening to your employees and how they want to participate or where they want to give. Whether it's through surveys or sentiments, be sure to gather feedback from your employees and dig into those data points. It's imperative that you're actively listening to your workforce rather than making assumptions about their CSR participation. Let the data you collect speak for itself and make decisions based on the information you actually have.
Nicole: For example, let's say you have an existing CSR program and you've got awesome incentives and you're communicating it like crazy. Still, you're just not getting the traction you anticipated. We had this happen with a client once, and when they followed up with their employees it looked like their workforce simply didn't have enough time to participate. However, it wasn't until we encouraged further conversations and asked more pointed questions that we got to the root of the issue. We found out that it wasn't about time, it was about prioritization. A lot of employees had young kids at home and simply couldn't prioritize participation. The program manager decided to shift the value of the program to encourage employees and their families to participate together. This became a great way for parents to demonstrate the value of giving and volunteering to their children. As a result, our client saw participation increase in a large cohort of their employees due to the reimagined program offering.
Question: Why is it essential for a company to connect its CSR program to its mission and core values?
Nicole: In general, we are moving towards a more purpose-driven world. And it's definitely been more prevalent due to the social movements that have emerged in recent years. This is also changing the expectations of consumers, employees, investors, and partners—they're relying on companies to do the right thing and invest in communities.
It's no longer about responding to disasters or crises, and it's not enough to simply connect your CSR program to what your company is doing from an industry perspective anymore. Traditionally, companies linked their CSR programming to their business objectives, but it's a completely different landscape today! Now, it's imperative for CSR to be a part of who you are as a company and how you operate.
As a CSR leader, it's important that you help executives see CSR beyond a one-off transaction and demonstrate its application to everything you do as a company.
Question: What are the latest trends you're seeing in CSR and employee giving?
Nicole: CSR isn't just one transactional piece within a company anymore— it's at the core of who they are and how they operate. As a result, companies have begun to shape their programs around their employees and how they want to participate. There are four major trends that have emerged as a result of this shift to employee-led philanthropy.
Emerging Trend #1: Personalization
The first emerging trend we're seeing is around personalization. This isn't necessarily a new trend but it's becoming more predominant in the ways in which organizations are doing it. For instance, companies are moving away from highly restricted programs and embracing flexibility. This means that employees are able to give to causes they're passionate about and that they can give back in ways that work for them. As a result, businesses are offering multiple ways to give by separating matching gifts and paid time off to volunteer (VTO) budgets. This way, someone who prefers to make a monetary donation can get involved in a way that works for them and vice versa.
Another consideration should be community involvement—can your employees involve their family, friends, colleagues, etc. in their giving efforts? Overall, it's critical that employees are able to take ownership of what their CSR program looks like, how they participate, and what causes they support. With the ownership component, you're more likely to generate authentic excitement and garner more organic promotion within your workforce.
Emerging Trend #2: Trust-Based Philanthropy
The next trend is the concept of trust-based philanthropy. Most organizations request a report or output from a nonprofit based on the investments that have been made at the corporate level or by employees. However, these nonprofits are already under-resourced, strapped for time, and probably don't have the capacity or ability to accurately capture specific outcomes. This begs the question; how can companies build partnerships with nonprofits based on trust? Trust-based philanthropy relies on the idea that companies provide the funds and simply trust that nonprofit partners will do good with their investment.
Emerging Trend #3: Action-Based Giving
The third trend we're witnessing is action-based giving, which ties into personalization and emphasizes that there's more than one way to give back. A lot of companies have begun to rethink social impact by incorporating small actions into their CSR programming. This trend emerged as a result of the COVID-19 pandemic when individuals began grocery shopping for sick neighbors and really leaned into small acts of good. Now, these are behaviors that companies are promoting and encouraging through their CSR programming. Your employees can come up with their own idea, run with it, and feel supported by their company. Here are a few great examples:
Riding a bike to work
Giving blood
Getting a COVID-19 booster shot
Picking up neighborhood trash
Emerging Trend #4: Taking an Integrated Approach
The last trend is taking an integrated approach to doing good. This piece relates more to the programmatic side and relies on the program leader to facilitate strategic relationships that will help scale the program. For example, how can your recruitment and volunteerism initiatives go hand-in-hand? You may consider visiting a college where you want to recruit talent and implement a matching gifts campaign that prospective employees and current students can get involved in. An integrated approach is all about being clever with your program and how it can be connected to other components of your business.
Pro tip: Learn more about emerging trends in employee participation with our latest eBook, The Emerging Participation Paradigm. Get your copy today!
Question: When a disaster or crisis hits, how can companies respond rapidly in a meaningful way?
Nicole: When it comes to disaster relief, it can often feel like a disaster or crisis comes out of nowhere. Unfortunately, the reality is that disasters—whether political, environmental, or social—are going to happen all the time. While the specifics may feel reactive, you should have a framework in place to ensure all stakeholders are informed and on board.
First and foremost, it's important to ensure you have stakeholder buy-in as it relates to equity. For example, let's say a disaster strikes and you quickly implement a corporate response plan and deplete your CSR budget. What happens when another disaster emerges that directly affects a segment of your workforce? If you've spent your disaster relief budget, you might be unable to offer support. Suddenly your program feels inequitable, which can be extremely unsettling for your employees.
While you may not know all the details of a disaster in advance, it's imperative that you have decision-making criteria in place and that it's supported by executives and communicated to employees. This way, when a disaster or crisis occurs you'll know exactly where the budget is coming from and employees can easily understand why your company is offering support. In the instance that you can't offer a corporate response program, it's important to have a CSR platform in place. This way, employees can still engage colleagues, fundraise, and implement their own programs.
Once you've identified your best practice criteria, empower your employees to respond how they want by removing non-solicitation policies for fundraising. This is the quickest way to meet the needs of your workforce and encourage everyone to get involved. You can also amplify your employees' efforts to give back! This is a great way to increase impact and show your employees you care about causes that matter to them. One way to do this is by offering a two-for-one matching program or giving your employees the funds with a Charitable Spending Account. These don't necessarily need to be additional campaigns and can simply involve setting aside funds to double the impact of your employees' efforts. Another way to quickly hit the ground running when a disaster occurs is by partnering with technology that powers social good. Oftentimes, your CSR software provider can supply campaign assets like email templates and imagery that will help scale your program quickly.
Overall, when it comes to responding to a disaster or crisis, preparedness is key. By partnering with a CSR tech vendor and implementing a strategy, you'll be equipped for emerging needs.
Pro tip: Ready to set yourself up for a successful disaster response? Download our Community Relief Impact Playbook for everything you need when a disaster or crisis emerges. Plus, get tips & tricks for staying prepared. Get your copy today!
Looking Ahead
Ready to dig a little deeper? In our upcoming webinar with Darwin Pivot, Emily and Nicole will walk you through their 6 step approach to getting the buy-in you need from decision-makers to design your CSR program the way you want it to be.
In part 1 of our 2-part series, you'll:
Learn how best practices and program benchmarks can better position your "ask."
Discover how to build the profile of your CSR program.
Understand the fundamentals of developing a business case: creating your pitch, finding relevant data, best approaches, etc.
Refine your position and your pitch to align with your stakeholders' priorities.
Identify the right internal champions that will help you secure the decision that you are hoping for.
Register now and join us on Wednesday, September 21st at 1 PM EST—we can't wait to see you there!
View original content here.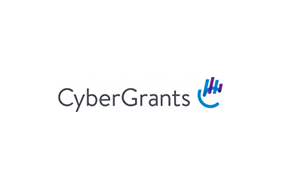 CyberGrants
CyberGrants
CyberGrants is a leading provider of software-as-a-service (SaaS) solutions for corporate social responsibility management. CyberGrants' mission is to provide innovative software and services in the most secure and efficient way to help companies manage all CSR initiatives from employee volunteer programs to the entire grants lifecycle. With nearly 20 years experience, CyberGrants has delivered grants management software and corporate philanthropy program software to many of the largest companies and foundations in the world, including more than 50% of the Fortune 100. For additional information on CyberGrants, visit www.cybergrants.com.
More from CyberGrants