Published 09-16-22
Submitted by Public Service Enterprise Group (PSEG)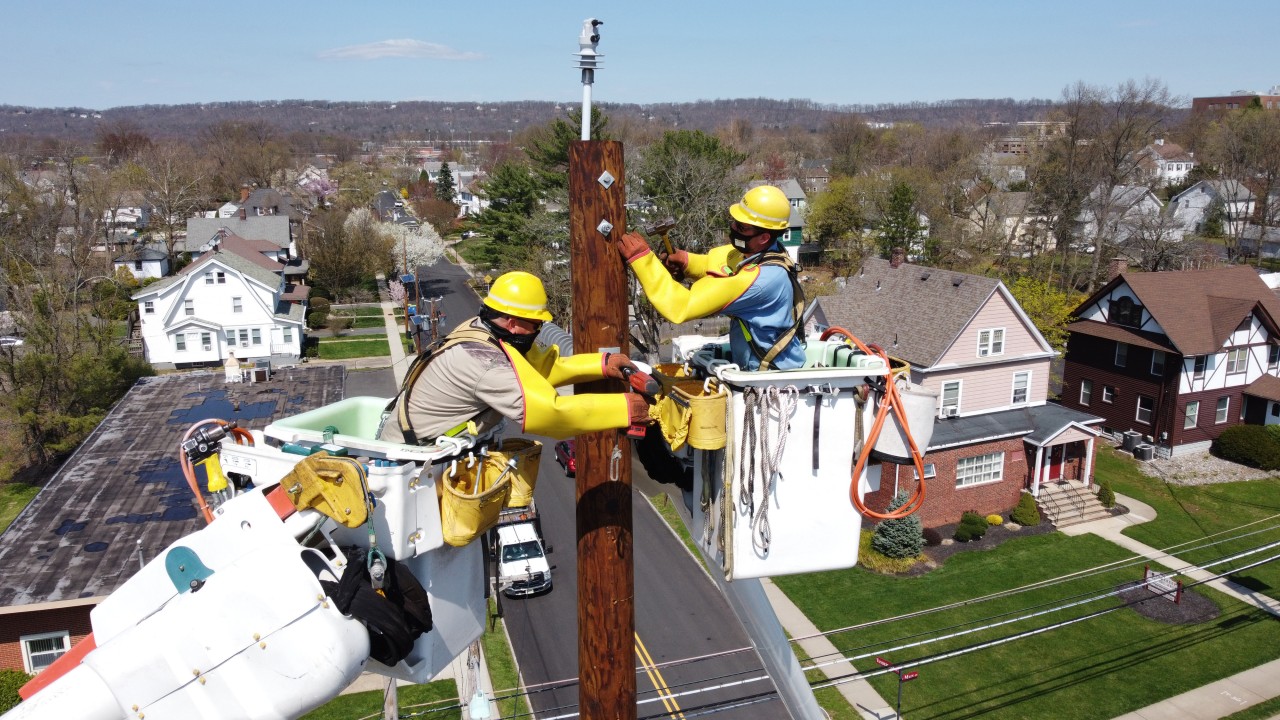 Originally published on LinkedIn
By Kim Hanemann, President and Chief Operating Officer for PSE&G
The threat of climate change is no longer a threat—it's here and it's impacting everyone. In New Jersey, we got an early glimpse of what extreme weather could do a decade ago when Superstorm Sandy raged across the East Coast.
For us at PSE&G, Sandy was an inflection point. Our 6,400 employees, along with 4,500 mutual aid workers from 24 states and the Province of Quebec, worked round-the-clock for weeks to restore power to 2 million (90%) of our customers – many leaving their own struggling families and flooded homes.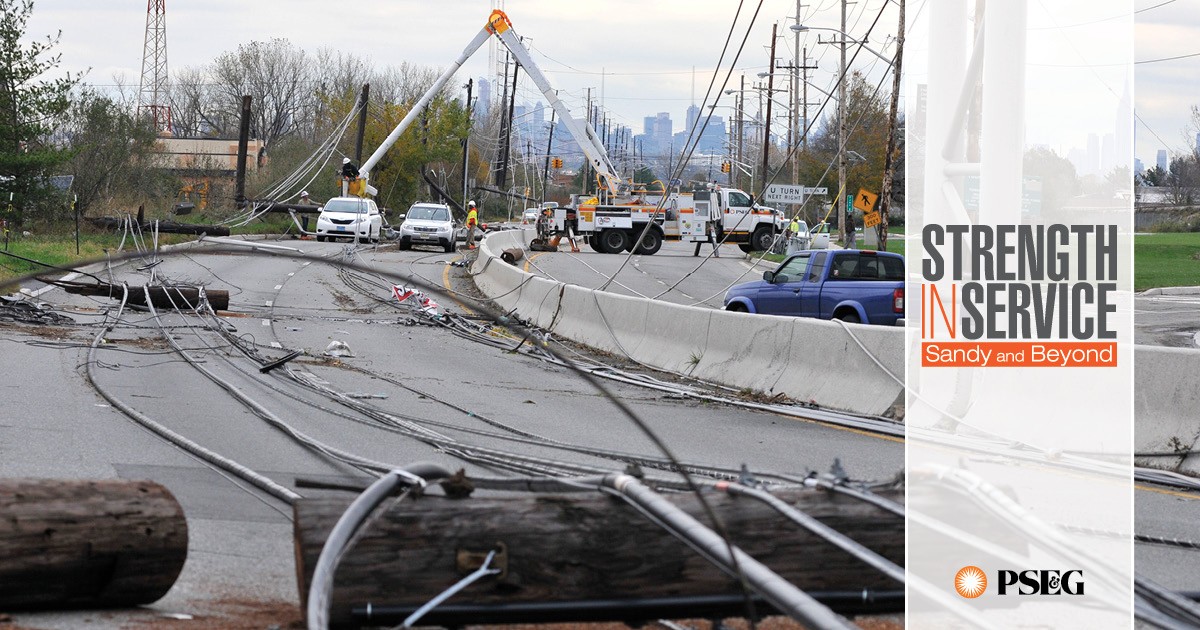 Damage from Sandy was unprecedented. Storm surges of over 12 feet flooded more than 14 electric switching stations and interrupted one-third of our transmission lines. More than 48,000 trees had to be trimmed or removed and 2,500 of our poles were repaired or replaced.
The real toll, of course, was human. In addition to the 38 lives lost in New Jersey, 346,000 homes across the state were damaged. Power outages affected critical infrastructure like water and sewage systems. Teams of PSE&G employees set up mobile service centers in the hardest hit communities, distributing more than 90,000 bags of ice, 60,000 cases of water and 45,000 ready-made meals.
In the aftermath of Sandy, PSE&G went to work, developing a plan to better protect our customers from future extreme weather events. The plan eventually became known as Energy Strong and the Gas System Modernization Program – a multiyear, multiphase and $4.8 billion initiative to strengthen and modernize electric and gas infrastructure that continues today.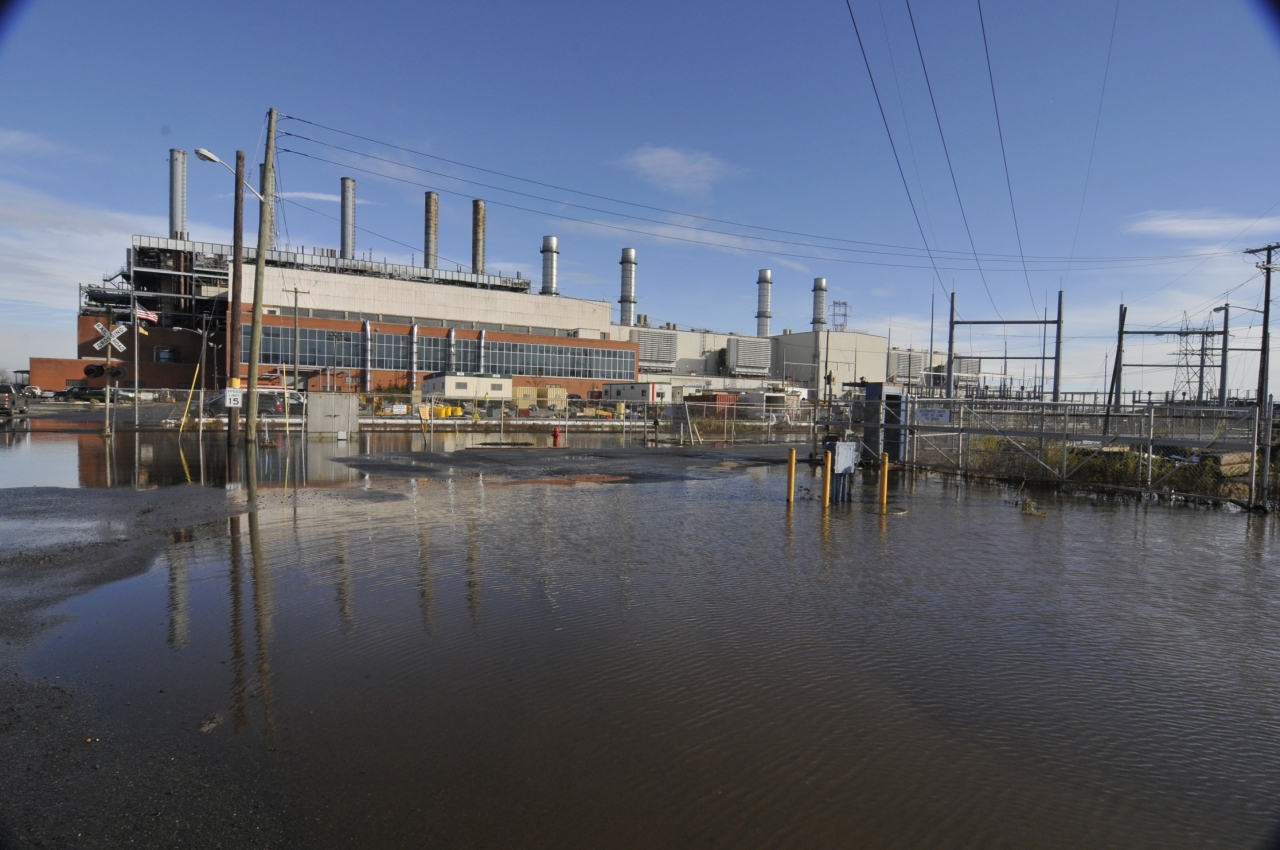 Meeting the challenge
We realized that New Jersey's energy infrastructure needed extensive upgrades to withstand the effects of climate change, which has made severe storms more frequent and ferocious.
PSE&G worked with multiple local, state and federal agencies to get support for the historic investment and deployed legions of civil and electrical engineers and construction workers. To succeed, we had to overcome three critical challenges:
Educate customers, stakeholders and the public about the realities of more extreme weather caused by climate change.

Raise awareness of the need to update aging infrastructure.

Demonstrate that PSE&G could modernize its networks to enhance resiliency and reliability without severely impacting rates.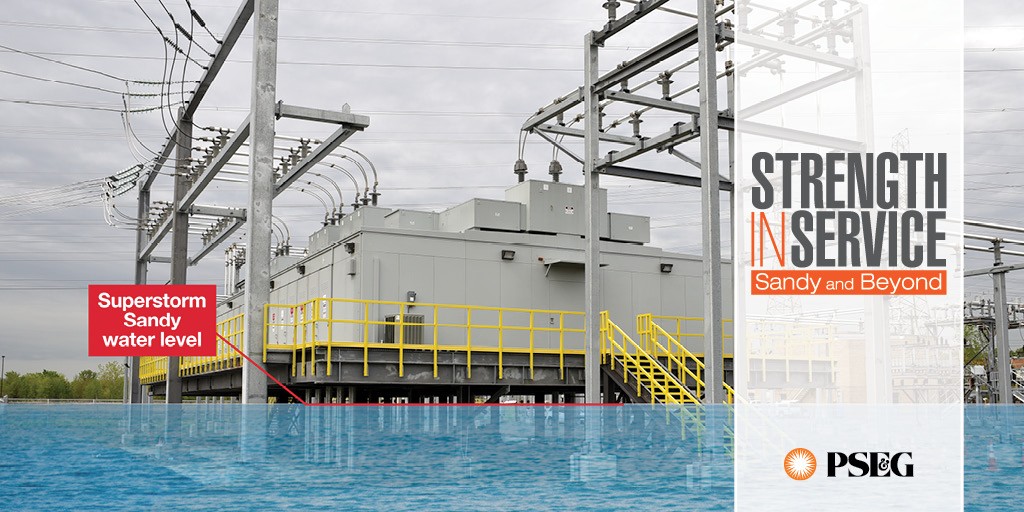 The pay off
PSE&G's proactive action and significant infrastructure investments have spared customers from the devastating power losses they experienced during Superstorm Sandy. Critical community facilities like hospitals, nursing homes, police and fire stations now experience power restoration faster than ever before. For first responders, sustained power loss can be the difference between life and death.
Our efforts paid off when Hurricane Ida brought historic flooding across PSE&G's territory, and only 5% of PSE&G customers lost power, compared to the 90% who suffered outages during Sandy.
No improved station suffered service interruptions, the newly replaced gas mains experienced no water infiltration issues, and the safer, more durable plastic equipment helped maintain increased pressure in the system.
Kenneth Ferrante, director of public safety for the City of Hoboken has seen significant changes in New Jersey's infrastructure. "From working with the city to relocate and elevate our main substation out of the flood zone to integrating upgraded cables and stronger poles, PSE&G has been an invaluable partner in making our community safer and more resilient."
Looking ahead 
Hardening New Jersey's electric and natural gas networks remains a work in progress. From 2021 to 2025, PSE&G plans to invest $14-16 billion – some of which to modernize and strengthen infrastructure, a new initiative recently approved by New Jersey regulators, and the Infrastructure Advancement Program. The four-year, $511 million IAP will improve reliability and resiliency at the neighborhood level: funding to support the rapid transition to electric vehicles and technologies that enable more renewable energy to reach the grid. The investment will create hundreds of well-paying jobs and help stimulate the New Jersey economy.
Addressing climate change
PSE&G also is implementing multiple clean energy programs to reduce energy consumption and the greenhouse gas emissions that cause climate change. The company is among the top 10 carbon-free energy producers in the U.S.
Since 2005, the company has reduced carbon emissions from power generation 98% by maintaining the company's nuclear units, investing in renewables and exiting or retiring nearly 11,000 megawatts of fossil generation. PSEG has set a goal of being net-zero by 2030, well ahead of the state of New Jersey's goal of 100% clean energy by 2050.
Continuing these investments is fundamental to our Powering Progress vision of a future where people use less energy, and it's cleaner, safer and delivered more reliably than ever.
Read the full story in POWER Magazine.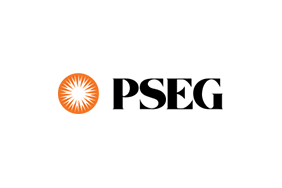 Public Service Enterprise Group (PSEG)
Public Service Enterprise Group (PSEG)
Public Service Enterprise Group Inc. (PSEG) (NYSE: PEG) is a publicly traded diversified energy company with approximately 13,000 employees. Headquartered in Newark, N.J., PSEG's principal operating subsidiaries are: Public Service Electric and Gas Co. (PSE&G), PSEG Power and PSEG Long Island. PSEG is a Fortune 500 company included in the S&P 500 Index and has been named to the Dow Jones Sustainability Index for North America for 11 consecutive years (https://corporate.pseg.com/).
More from Public Service Enterprise Group (PSEG)