Published 09-15-22
Submitted by Keysight Technologies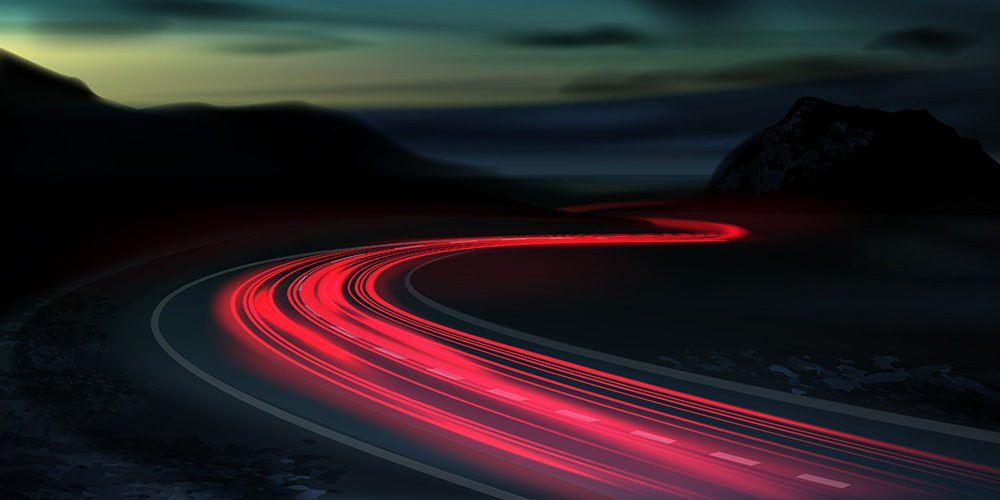 As the fifth generation (5G) of wireless technology ushers in a new era of connectivity, it is forever changing the way future generations and technology will coexist. Technologists envision an even more expansive vision for 6G, with ubiquitous and near-instantaneous connectivity that can bridge the human, physical, and digital worlds. Realizing these ambitious goals will require not only the development of new technologies, but even more so, new ways of collaborating across the ecosystem.
6G will leverage high data throughputs of 100 Gbps to perhaps as high as 1 Tbps, low latency, and artificial intelligence to improve the human experience, make infrastructure more sustainable, and businesses more efficient. Key drivers for 6G include bringing connectivity to rural areas, intelligent monitoring to improve energy and transportation efficiencies, and enabling immersive remote presence, digital twins, holographic telepresence, and extended reality.
Bringing the first phases of these 6G technologies to market by 2030 starts with ensuring that early research doesn't become fragmented — which would make it harder to commercialize, as happened with pre-5G generations of wireless technologies. The entire 6G ecosystem must work together, as 5G has done, and starting now, to avoid the obstacles experienced with previous generations and pave a clear path to commercialization.
Lessons from previous generations
Unlike pre-5G generations of wireless technologies, 6G is being defined first by what it can do, not how it will do it. By focusing on alignment around the path to commercialization, industry leaders can determine if that path will be successful. With 3G, companies and the standards bodies started with how the technology would work and focused more on spectrum usage for mobile broadband/internet and the introduction of IP. Early movers prioritized differentiated technologies from the outset, which fragmented the industry and ultimately made it difficult for users to change service providers or use devices in different countries. With 4G, the industry began to coalesce more on an IP-only network, the user handoffs across heterogeneous networks, and other cooperative efforts in backhaul and power consumption across systems and devices. Even then, despite 4G being seen as the de-facto universal standard, it experienced competing priorities as with the push for investment and status between LTE vs. WiMAX.
For 5G, industry leaders took an outside-in approach, setting their sights on the needs of a broader set of markets with special attention to the enterprise. This includes Industry 4.0 and opportunities to advance the Industrial Internet of Things (IIoT). Pushing the value of the network closer to the edge expanded the research footprint, as technical solutions required a knowledge exchange across service and cloud providers, component and device manufacturers, test and measurement experts, and network orchestrators. 5G is the first truly universal standard. Ultimately, 6G will benefit from these lessons, and more as 5G rolls out.
New ways to collaborate towards a shared vision
Given the breadth of use cases being explored for 6G, its ecosystem is becoming larger and more complex than previous generations. This means that a much more diverse set of organizations and stakeholders must collaborate earlier to align on the vision, identify the technical challenges, and develop the standards and solutions to measure and validate new approaches.
Early market makers are extending their research collaborations beyond the technical standards bodies and forums to include participation in regulatory and advocacy groups, as well as investment in experimentation hubs. So far, 6G research is benefiting from this approach, which aims to establish the structures and tools for collaboration from the outset to speed the move of technology theory into practical experimentation.
Moving from vision setting to action
Hundreds of partners across academia and industry have assembled under consortia like the 6G Flagship program and the North American NextG Alliance, in which Keysight is a founding member, to find practical approaches for creating an infrastructure that can support capabilities that once could only be considered science fiction: holographic communications, intelligent surfaces, and what Ericsson calls the internet of senses. Similar groups in Europe, China, Korea, and Japan underscore the necessity that only a global, multi-pronged, multi-stakeholder approach can facilitate these ambitious plans:
Establishing the mmWave Coalition
The next generation of cellular will demand even more data bandwidth than 5G and push research to frequencies above 100 GHz to enable ultra-high data-rate short-range networks. Early market makers are starting by exploring untapped parts of the radio spectrum, into what the Federal Communications Commission (FCC) described as frequency bands "long considered to lie at the outermost horizons of usable radio spectrum." Four years ago, Keysight banded with other thought leaders in a grass roots effort to form the mmWave Coalition and advocated to make above-95 GHz spectrum more accessible and useful for innovative services and technologies.
Creating the Spectrum Horizons program
The mmWave Coalition's advocacy led to the FCC creating the Spectrum Horizons program, which provides the regulatory framework for experimentation across these upper-frequency bands, from 95 GHz to 300 GHz, so-called sub-terahertz wireless. Keysight was recently granted the first FCC Spectrum Horizons Experimental license for developing 6G technology in sub-Terahertz (THz) frequency bands, between 95 gigahertz (GHz) and 3 THz.
To continue this blending of industry, business, policy, and standards, Roger Nichols recently became the second Keysight executive to be appointed to the FCC's Technical Advisory Council (TAC) where he and a diverse group of leading technology experts provide technical expertise in several important areas, including 6G, artificial intelligence (AI) and advanced spectrum sharing as well as emerging wireless technologies
Speeding 6G commercialization
The steps industry leaders are taking today are laying the foundation and regulatory framework to promote 6G technology development while also ensuring no harmful interference to existing authorized users. The FCC license allows for the enhancement of innovation sandboxes, where researchers are able to experiment at these high frequencies over the air. By working in bands of contiguous spectrum, researchers can avoid designing over-complicated radios that have to cross disjointed frequencies to achieve high data throughputs. With experimental licenses in hand, investment in adapting or inventing the appropriate tools will ramp up, including the test and measurement solutions on hand in the Keysight 6G Transceiver Test Testbed.
The investment in such research infrastructure is significant and enables innovators to share resources and insights so they can isolate the technical hurdles and find solutions early to help speed the commercialization of 6G for all.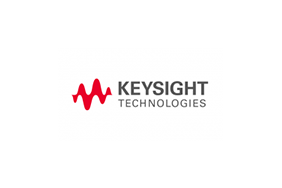 Keysight Technologies
Keysight Technologies
At Keysight (NYSE: KEYS), we inspire and empower innovators to bring world-changing technologies to life. As an S&P 500 company, we're delivering market-leading design, emulation, and test solutions to help engineers develop and deploy faster, with less risk, throughout the entire product lifecycle. We're a global innovation partner enabling customers in communications, industrial automation, aerospace and defense, automotive, semiconductor, and general electronics markets to accelerate innovation to connect and secure the world. Learn more at Keysight Newsroom and www.keysight.com.
More from Keysight Technologies