Published 09-15-22
Submitted by American Airlines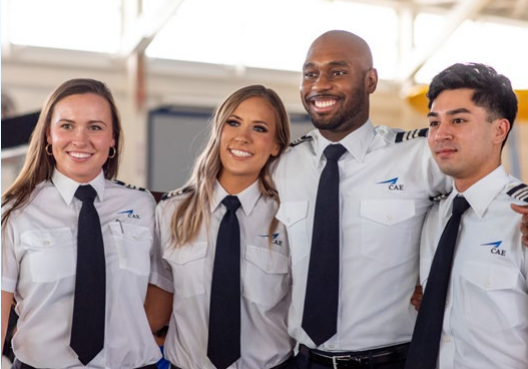 Originally published in American Airlines 2021 ESG Report
Given anticipated global demand for air travel and other factors, American plans to hire approximately 7,000 pilots over the next five years. To support this future growth, we know that we must develop a strong pipeline of pilot candidates. Our Cadet Academy, relaunched in early 2022, will help us get there.
American designed this aviator training program to address the obstacles associated with traditional flight training. By providing an affordable financing opportunity and a predictable path to completion, the Cadet Academy removes barriers for anyone who wants to enter the profession. That includes women and people of color, who have long been underrepresented. This is made possible by flexible loan options and predictable training costs. In addition, participants have access to the American Airlines pilot group as a resource for professional development and mentorship.
American has partnered with two highly regarded flight schools for the Cadet Academy: CAE in Phoenix, and Coast Flight Training, which has locations in San Diego as well as Dallas and San Marcos, Texas. Students are expected to take approximately three years to complete the program as an airline-ready professional pilot. Among its eligibility requirements, pilots must be at least 21 years old by completion. They are then guaranteed an interview with one of American's three wholly owned regional carriers: Envoy Air, PSA Airlines or Piedmont Airlines. Since we have contractual flow-through agreements with each of these carriers, pilots who get hired have the opportunity to transfer directly to American once seniority accrues.
The Cadet Academy costs approximately $100,000, depending on the school selected. Once accepted, students can apply for attractive variable- or fixedrate loan options. These loans have no fees, do not require a co-signer and allow students to cover the entire cost of the Cadet Academy. Housing and meal costs can be added, up to a $120,000 aggregate borrowing limit.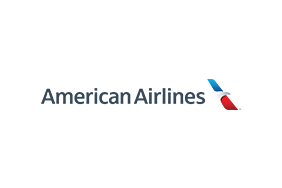 American Airlines
American Airlines
About American Airlines Group
American's purpose is To Care for People on Life's Journey®. Shares of American Airlines Group Inc. trade on Nasdaq under the ticker symbol AAL and the company's stock is included in the S&P 500. Learn more about what's happening at American by visiting news.aa.com and connect with American on Twitter @AmericanAir and at Facebook.com/AmericanAirlines.
More from American Airlines