Published 09-14-22
Submitted by Whirlpool Corporation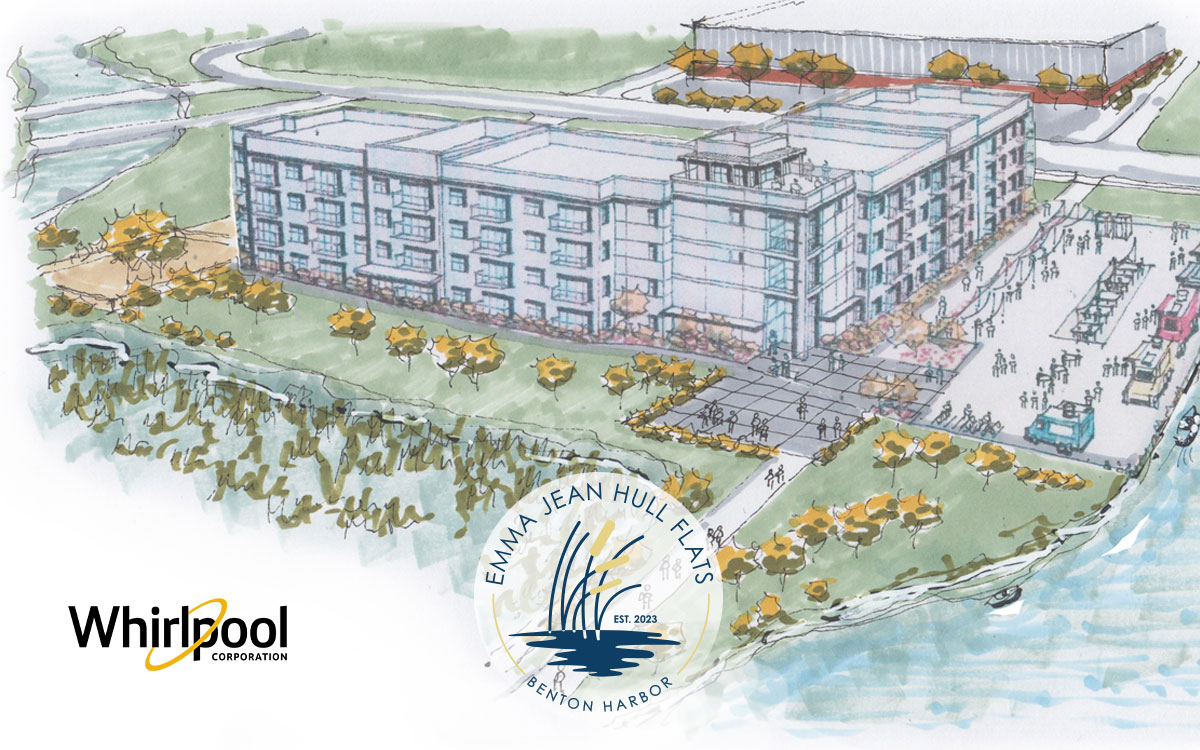 As work on the 80-unit multi-family housing development on Riverview Drive in Benton Harbor, Michigan, continues, the building has officially been named the "Emma Jean Hull Flats." Members of the Benton Harbor City Commission, alongside representatives of Whirlpool Corp., decided to name the apartments after former Benton Harbor Mayor Hull. Hull served her community as Mayor from 1992-1996 and is known as the catalyst to the revitalization of the City of Benton Harbor, taking the necessary and bold actions during her tenure to position the city for rezoning and business redevelopment opportunities.
"We want to grow our city and continue to make it a place that welcomes all people and creates more opportunities, especially for potential new hires in the area and those who want to continue to call Benton Harbor their home," said current Benton Harbor Mayor Marcus Muhammad.
Leasing at the Emma Jean Hull Flats is anticipated to begin in early 2023 for the local community, including Whirlpool Corp. employees and community residents, as well as for the city of Benton Harbor's hometown heroes such as local law enforcement, fire personnel, and educators, with the goal of attracting diverse candidates from around the world and locally in Benton Harbor.
"Naming this building after Mayor Hull, the first female mayor of the city, is a fitting way to honor her legacy, and represents the spirit of renewal that this project and others under the Master Plan embody for the city," said Muhammad.
Superior Property Management, LLC, was named as the property manager earlier this year, and brings top local expertise to operating the new complex. Superior currently manages 16 apartment complexes and 23 condominiums and homeowner associations in the region.
"A successful community needs diverse housing options for those who come to work and live in our city," said Mayor Hull. "This housing development bearing my name is a great honor, and I'm excited about the opportunities this project will provide for further growth and development in Benton Harbor and the surrounding communities."
For more information or to apply, there will be a website launching through Superior Property Management, LLC, in late 2022 with a plan to accept applications in early 2023.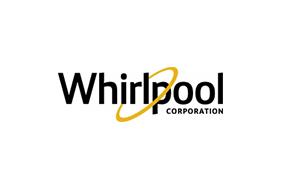 Whirlpool Corporation
Whirlpool Corporation
About Whirlpool Corporation: 
Whirlpool Corporation (NYSE: WHR) is committed to being the best global kitchen and laundry company, in constant pursuit of improving life at home. In an increasingly digital world, the company is driving purposeful innovation to meet the evolving needs of consumers through its iconic brand portfolio, including Whirlpool, KitchenAid, Maytag, Consul, Brastemp, Amana, Bauknecht, JennAir, Indesit and Yummly. In 2021, the company reported approximately $22 billion in annual sales, 69,000 employees and 54 manufacturing and technology research centers. Additional information about the company can be found at WhirlpoolCorp.com.
More from Whirlpool Corporation