Published 09-14-22
Submitted by Ericsson
Summary
With large parts of the world facing water scarcity, how to effectively optimize water distribution is of crucial importance. 5G and the internet of things (IoT)-based solutions along with specialized BSS capabilities can enable a water utility to set up an efficient multi-partner solution to help monitor, manage and monetize water distribution effectively.
Originally published by Ericsson
The water challenge and need for rapid digitization of water utilities
Water is the most precious resource for humankind, it's often referred to the most valuable commodity on this planet. Yet almost half the global population is living in areas where there is water scarcity at least one month per year, and this percentage is expected to increase year on year.
UN has defined Sustainable Development goal 6 which aims to "ensure availability and sustainable management of water and sanitation for all".
Source: UN's Sustainable Development Page
On the other hand, 95 percent of the world's population has access to mobile networks. The proliferation of latest 5G networks globally and their ability to support several types of IoT devices, from simple sensors to industrial cameras and artificial reality (AR)/virtual reality (VR) devices, are supporting rapid digitization across all industries.
ICT technologies can support the rapid digitization of water industry also, thus improving the overall distribution and efficiency of the network without the need to redesign the existing infrastructure. With the support of Business Support Systems (BSS), communication service providers (CSPs) can help develop and monetize new innovative solutions and business models to efficiently onboard and manage vendors, and develop an ecosystem of partners to enable innovation and co-creation. In its latest Ericsson Mobility Report (EMR), Ericsson predicts Cellular IoT devices to touch around five billion by 2027, almost three times higher than 2022 levels.
Smart water solutions – optimizing distribution and management of water network
5G, along with IoT and BSS platforms, enables several smart water solutions which can be deployed by water utilities to proactively manage water, monitor the distribution network, and monetize the value across the service chain.
We explore some smart water uses cases below and the role of BSS in each:
Smart water grids
Water networks have centralized water storage and treatment setup along with a huge and complex distribution network spanning hundreds of kilometers. The centralized setup, consisting of pumping stations, treatment plants and reservoirs, is typically managed by supervisory control and data acquisition (SCADA) systems with sensors/ controllers connected to central monitoring and management software. However, too often there is negligible monitoring of the water distribution network. This makes it impossible to know what happens to the water when it moves through the distribution network leaving open questions, such as:
How much water reaches the customers? How much is lost during transmission?
Is the water getting contaminated by the time it reaches the customer?
Such problems may manifest as leakages, reduction in hydraulic pressure and contamination of water which cannot be detected until customers complain about it.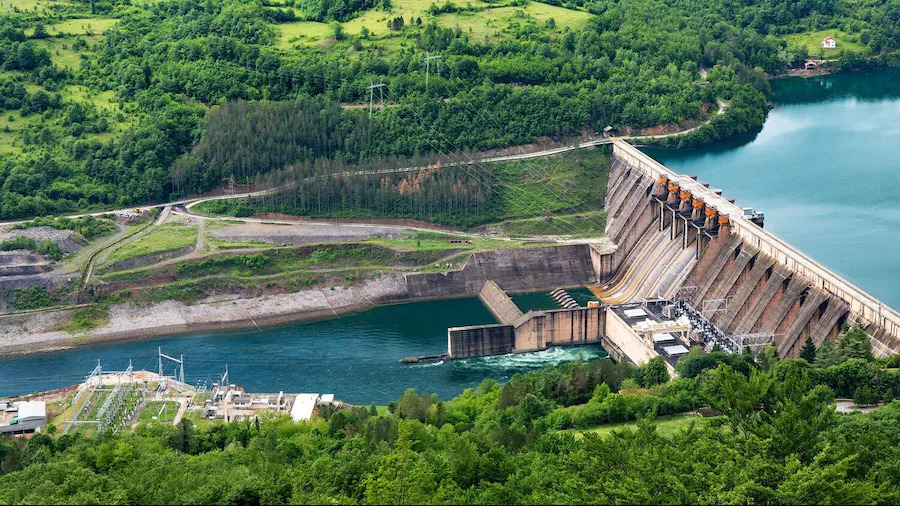 5G and IoT enable deployment of a high efficiency two-way monitoring and management system that can be deployed on a water distribution network. Done well, this results in water loss prevention, improved portable water supply, transparency in distribution/charging and increases overall efficiency.
In a smart water grid, IoT devices such as sensors/actuators are deployed across the distribution network in addition to what is deployed at centralized sites. These devices enable collection and analysis of real-time information on water pressure, temperature, water quality, etc. which can be used by water management systems to take real-time decisions when abnormalities are detected. Such early warning and control systems can enable immediate grid isolation, provide warnings/alerts to customers and, mobilize technicians quickly – thus, improving customer experience and allowing the quick rectification of faults.
These deployments can be supported by deploying a 5G massive IoT (mIoT) network slice which is a virtual customized network created over and existing 5G network. A mIoT slice will be capable of supporting millions of IoT devices, low power mode, and the wide coverage needed for such installations.
We have seen early adoption for smart water IoT based solution, in Singapore and the Netherlands where they have deployed smart water grid to manage water demand, monitor and support their water supply distribution systems.
Besides the 5G network provided by the CSP, many partners, including sensor vendors, control device vendors, applications, field staff, etc., need to be onboarded and managed over their lifecycle. BSS can support onboarding, monetization, and settlement for such a setup by enabling digital partner management capabilities, specifically in the area of:
Zero-touch/automated onboarding process for new industry partners, innovation labs, developers
Multi party charging and billing for application/solutions deployed on CSP's or partner stack
Supply partner settlement functionality covering revenue sharing and compensation models
Remote support through AR
In addition to digitization of water infrastructure, technology can also play a key role in the daily operation and management of the water grid. One such area is supporting technicians who are deployed in remote areas.
A 5G Network slice can be used to deploy a high-capacity uplink/downlink slice enabling a technician to use an AR/VR device and get support from experts based in central offices. The remote technician will connect the AR/VR glasses to the 5G slice and communicate with the expert. The high upload and download speeds enable the remote expert to see in real time what the technician sees on their laptop. The expert can then provide guidance to the technician through voice commands or by annotations overlaid on the technician's field of vision providing helpful guidance. High bandwidth also enables the quick sharing of engineering drawings to a remote technician, thus improving the overall response time for closure of the incident. The involvement of multiple partners, such as AR platform providers, cloud infrastructure providers, device partners, etc. and need to manage CSP offerings such as network slice and virtual functions, requires BSS to evolve to support and simplify complex commercial relationships between the partners.
Ericsson Digital BSS provides several capabilities to enable these use cases:
Enterprise offers and account management
Onboarding of partner services with vertical application offerings
Co-creation capabilities for partners to add value to the network by building new services in BSS
Partner monetization and support for new business models in the value chain with catalog driven architectures to support charging and billing
Fulfillment and orchestration of virtualized services and 5G network slices
Partner platform management
BSS exposure capabilities
Which role in the value chain? Network developer, service enabler, or service creator?
For more details on these three roles refer to 5G monetization
All these capabilities are provided through our enablement layer Ericsson Digital Experience Platform (DXP), that is fully integrated with Ericsson's business enablement products (BSS) like Ericsson Charging, Ericsson Billing, Ericsson Catalog Manager and Ericsson Order Care. The Ericsson BSS stack allows full integration with OSS and network capabilities to enable an end-to-end solution.
We explored a similar use case in a recent eBrief for remote support in smart factories and its implications for BSS, Full steam ahead for Industry 4.0: Exploring BSS for smart factories.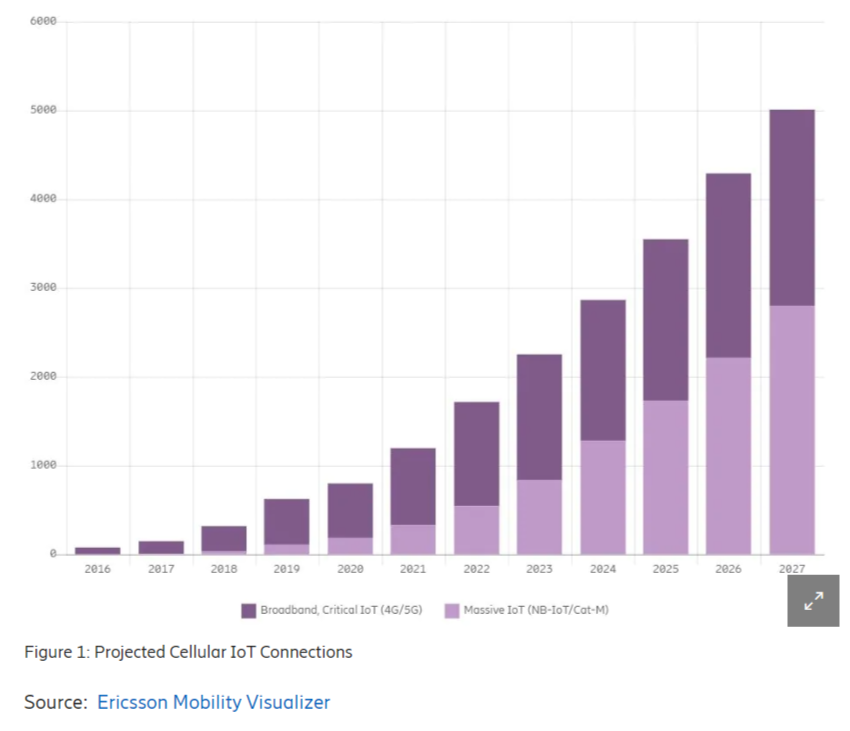 Geo-visualization through AR for underground infrastructure
Another water management use case is enabling technicians to identify the exact locations of underground pipes and other infrastructure. With an AR/VR handset and associated software, technicians can see the overlay of underground pipes in their field of vision. This helps prevents costly mistakes of digging in the wrong place or damaging some other utilities infrastructure, which can happen when technicians are at risk of incorrectly interpreting the physical location of underground pipes in 2D-maps.
This use case necessitates similar BSS capabilities as the previous remote support through AR use case, mainly related to capabilities around enterprise offer management, partner monetization through new business models, revenue sharing schemes, network slicing, service level agreement (SLA) management, partner platform management and BSS exposure capabilities, all integrated with OSS and network capabilities.
Smart metering and digital wallets
Another key area digitization can support is automatic meter reading (AMR). This helps the utility provider and consumers get accurate readings over multiple intervals to get a clear view of consumption patterns across hours/days and enables the creation of itemized and accurate bills. Smart meters can be connected to 5G network slices and automatically transmit meter readings to central servers. BSS can support utilities by managing complete billing for their customers through the billing-on-behalf (BoBo) functionality
Along with smart meters, digital wallets and mobile payment options are also needed to support digital payments. The combination of digital payments with smart meters enables complete digitization of consumption tracking, digital payments and management of the water connection based on payment details thus avoiding loss of revenues.
Ericsson Wallet Platform allows users to store, transfer and withdraw money, paying merchants and utility providers. With an open and published API first technology Ericsson Wallet Platform is the core of the mobile financial services echo-system with partners (merchants, bill payment aggregators, financial service, and utility providers). Ericsson Wallet Platform combines the high-performance telco level and high secure financial level capabilities into one platform. It also includes tight integration with Ericsson Charging with opportunities for cross domain use cases.
Ericsson Digital BSS – a key enabler for smart water solutions
With the proliferation of mobile networks and connected devices across various industries, and the benefits that ICT brings to industries, embracing 5G and IoT solutions is clear choice for the water industry. In a recent eBrief, BSS for sustainable choices: Exploring Electric Vehicle (EV) smart charging, we have shown how IoT-based solutions and sustainable-focused use cases can also be deployed in other industries including the Energy and Transportation sector.
Conclusion
Here, in this blog, we have presented BSS capabilities for water utilities and have analyzed use cases such as smart water grid, remote support and geo-visualization through AR and digital wallets in conjunction with automatic meter reading solutions. Most importantly, advanced BSS partner management capabilities will make it possible for CSP to onboard and manage partners, design and offer services with complex commercial agreements and capture revenue streams across B2C, B2B, B2B2X and many other business models. In a recent report published by Ericsson and Analysys Mason, "IoT partner enablement in BSS: Readying CSPs for new IoT market opportunities", we demonstrate how imperative it is for CSPs to start to prioritize the transformation of their BSS partner management stacks for IoT and invest in architecturally agile platforms that are configurable and expandable with extensive automation to achieve profitability of IoT use cases for vertical. As such, CSPs should select partners that can deliver end-to-end solutions with established interconnections between BSS, OSS, and network, and have the scale to deploy the platform in many CSPs worldwide – an important factor in the successful evolution of CSP's IoT ecosystem.

Ericsson
Ericsson
Ericsson is one of the leading providers of Information and Communication Technology (ICT) to service providers. We enable the full value of connectivity by creating game-changing technology and services that are easy to use, adopt, and scale, making our customers successful in a fully connected world.
Our comprehensive portfolio ranges across Networks, Digital Services, Managed Services and Emerging Business; powered by 5G and IoT platforms.
More from Ericsson