Published 09-12-22
Submitted by Quest Diagnostics
The Quest Diagnostics Quest for Health Equity (Q4HE) team sponsored a summer intern program to help Scholars from the American Heart Association's Historically Black Colleges and Universities (HBCU), Hispanic Serving Institutions (HSI), and the Bluford Healthcare Leadership Institute programs gain real-world experience in the health equity space.
Get to know them and learn what these Q4HE interns are saying about real-world learning programs sponsored by Quest.
Josué E. Pabón Maldonado, senior at the University of Puerto Rico, Mayagüez Campus, majoring in biology
Hometown: Yauco, Puerto Rico
In this internship, I had the opportunity to learn about the research method of community-based participatory research. This type of research gives communities a leading role in the research process that seeks to help specific groups in those communities. This can help uncover local barriers that these communities face and in turn create healthier neighborhoods.
I am starting medical school at Ponce Health Sciences University in Ponce, Puerto Rico, and my goals are to graduate in four years and hopefully match into a radiation oncology residency. This way, in the future I can help treat the different types of cancers that are common among Puerto Ricans.
My hobbies include reading fiction, watching movies and TV series, and singing.
NaSiya Taylor, junior at Spelman College in Atlanta, Georgia, majoring in biology
Hometown: Mullica Hill, NJ
During this internship, I learned about community-based participatory research and its role in closing the gap in health equity!
My biggest accomplishment this summer was getting this internship and working with people that are serious about bridging the gap in the health barriers/inequalities for Black and Brown people.
I am applying to both Northwestern University and Georgetown University to get my master's degree in Neurobiology or Tumor Biology. Eventually, I hope to go to medical school and obtain a MD/PhD.
I love to shop and travel! My dream place to visit is Dubai, and the best part about traveling, to me, is experiencing new people, culture, and food.
Ambar M. Rodriguez Caldero, senior at the University of Puerto Rico, Rio Piedras Campus, majoring in biology
Hometown: Toa Alta
My favorite part of the internship with Quest was working with the Medical Affairs Department and learning how to write for a healthcare provider audience.
My biggest accomplishment was writing clinical significance statements for a test.
My post-graduation aspiration is to apply to pharmacy school and complete a PharmD program.
I love paddle boarding.
Maya Connor, freshman at North Carolina Agricultural and Technical State University, Greensboro, majoring in health services management
Hometown: Richmond, Virginia
My favorite part of the internship was learning about the business side of Quest and being able to work on such a multifaceted project. I learned a lot this summer about the transplant services Quest offers, Q4HE's mission, and how much work it takes to manage a team.
After my time at NC A&T, I would like to pursue a dual degree in healthcare administration and law. Earning my JD has always been a lifelong goal, so I am excited to explore my options for graduate school.
A fun fact about myself is that I love to travel. During the fall of 2023, I am planning on studying abroad in Europe or South America.
Samantha Marisol Bonilla, senior at California State University, Dominguez Hills, majoring in health science and community health
Hometown: Los Angeles, California
My favorite part of the internship with Quest Diagnostics was being able to visit the West Hills Laboratory. I was able to witness first-hand the infrastructure and innovative approaches along with the daily work that gets done to make a difference.
My biggest accomplishment this summer is being accepted to the UCLA graduate program - master's in public health for Health Professionals (fall 2022). My post-graduation aspirations are to contribute to the work of overcoming health equity gaps in underserved communities.
My favorite hobby is photography. I love to capture moments that can turn into memories.
Trinity Upshaw, junior at Fisk University in Nashville, Tennessee, pursuing a dual-degree in biology and Spanish
Hometown: Fort Mitchell, Alabama
I loved networking and chatting with the team. They really welcomed me in like family!
My biggest accomplishment this summer was finally taking the MCAT!
After graduation, I plan to go to medical school with the aspiration of becoming an OB/GYN.
A fun fact about me is that I am left-handed!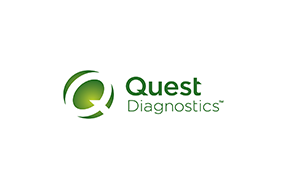 Quest Diagnostics
Quest Diagnostics
Quest Diagnostics empowers people to take action to improve health outcomes. Derived from the world's largest database of clinical lab results, our diagnostic insights reveal new avenues to identify and treat disease, inspire healthy behaviors and improve health care management. Quest annually serves one in three adult Americans and half the physicians and hospitals in the United States, and our nearly 50,000 employees understand that, in the right hands and with the right context, our diagnostic insights can inspire actions that transform lives. 
More from Quest Diagnostics