Published 09-09-22
Submitted by Franklin Templeton
Franklin Templeton has expanded its partnership with Envestnet and signed on to sponsor the Envestnet Institute on Campus (EIOC) program. As part of the sponsorship, Franklin Templeton will help enhance the curriculum of EIOC and will work to increase its participation at current and new colleges and universities.
(EIOC) is a program designed to develop a collaborative relationship between academia and industry-leading firms in the wealth and asset management space. Its purpose is to provide a mechanism by which motivated students are offered a training regimen specifically designed to bridge the gap between the knowledge presented in academia and the application of this knowledge in the world of wealth and asset management. EIOC aims to create an ecosystem in which industry hiring managers are able to identify potential employees who are well qualified for a career in the financial services industry. Franklin Templeton will act as program ambassador by placing interns and filling entry-level openings within the firm, where available.
"Franklin Templeton is an active participant in working to improve diversity across the industry, and this initiative complements our commitment to partner with leading organizations to foster a more inclusive investment management industry," said Regina Curry, Chief Diversity Officer for Franklin Templeton. "We believe a diverse and inclusive workforce enables us to deliver better outcomes for our clients. With award-winning content and expertise from the Franklin Templeton Academy, we are excited to provide relevant industry knowledge to the next generation of specialists." 
About Envestnet
Envestnet refers to the family of operating subsidiaries of the public holding company, Envestnet, Inc. (NYSE: ENV). Envestnet is Fully Vested™ in empowering advisors and financial service providers with innovative technology, solutions, and intelligence to help make financial wellness a reality for their clients through an intelligently connected financial life.  More than 105,000 advisors and over 6,500 companies—including 16 of the 20 largest U.S. banks, 47 of the 50 largest wealth management and brokerage firms, over 500 of the largest RIAs, and hundreds of FinTech companies—leverage Envestnet technology and services that help drive better outcomes for enterprises, advisors, and their clients. For more information, please visit www.envestnet.com, subscribe to our blog, and follow us on Twitter (@ENVintel) and LinkedIn.
About Franklin Templeton
Franklin Resources, Inc. [NYSE:BEN] is a global investment management organization with subsidiaries operating as Franklin Templeton and serving clients in over 155 countries. Franklin Templeton's mission is to help clients achieve better outcomes through investment management expertise, wealth management and technology solutions. Through its specialist investment managers, the company offers boutique specialization on a global scale, bringing extensive capabilities in fixed income, equity, alternatives, and multi-asset solutions. With offices in more than 30 countries and approximately 1,300 investment professionals, the California-based company has 75 years of investment experience and approximately $1.4 trillion in assets under management as of July 31, 2022. For more information, please visit www.franklintempleton.com.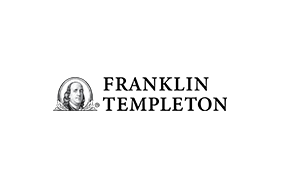 Franklin Templeton