Published 09-09-22
Submitted by Verizon
Angel Gutierrez, a rising eighth grader, thinks he might like to work as a machine learning engineer—or an artificial intelligence engineer—when he's older. He learned about those career paths from the Verizon Innovative Learning STEM Achievers program that he attended this summer at Cal State LA, in Los Angeles.
"The lesson today, it forced me to contemplate the future, to think about what I want to be, what I want to do," said Gutierrez.
Verizon Innovative Learning STEM Achievers offers middle-school students, many of whom attend under-resourced schools, access to next-gen technology and an immersive curriculum that covers topics such as artificial intelligence, robotics, coding and design thinking. Students also get a look at future career paths—and they like what they see: Based on Verizon survey results from last summer, more than 60% of students who completed the program say they are interested in a STEM career.
But the STEM enrichment program is more than just tech lessons: The students learn essential life skills, too. While credentialed teachers lead the tech classes, high school and college mentors guide the kids in exercises on self-identity, personal growth and character development.
On a Wednesday morning in July, mentor Ivan Martinez practiced mock interviews with Angel and his classmates. "I was in their shoes once," says Martinez, who as a middle schooler was one of the first participants in the Verizon Innovative Learning STEM Achievers program at Cal State LA. Martinez asked the students to research a career they'd be interested in pursuing and then had them prepare and answer questions that might arise during a job interview. "They're just basic social skills that I feel are important," he says. "Being quick on your toes, you know, being able to answer all the questions fully that the interviewer is asking."
Both the tech and personal development lesson plans that the program uses were designed specifically for Verizon by Arizona State University in partnership with the J. Obrin Edison Entrepreneurship + Innovation Institute. Similar lesson plans are available for free on Verizon Innovative Learning HQ, an online educational portal that is part of Verizon's goal to help close the digital divide and bring state-of-the-art technology to teachers, schools and students.
"We know that during adolescence students are really building their identities," says Dr. Jessica Morales-Chicas, co-director of Verizon Innovative Learning STEM Achievers at Cal State LA. "So it's a really important time to be able to have them reflect on who they are: What do they value? What do they see themselves to be in the future?"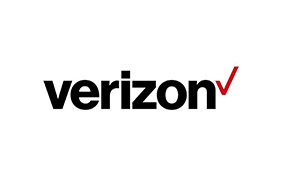 Verizon
Verizon
We are reinventing our networks around mobility, broadband & global connectivity to create a platform for long-term growth not just for us, but for America and the world.
More from Verizon