Published 09-09-22
Submitted by The Home Depot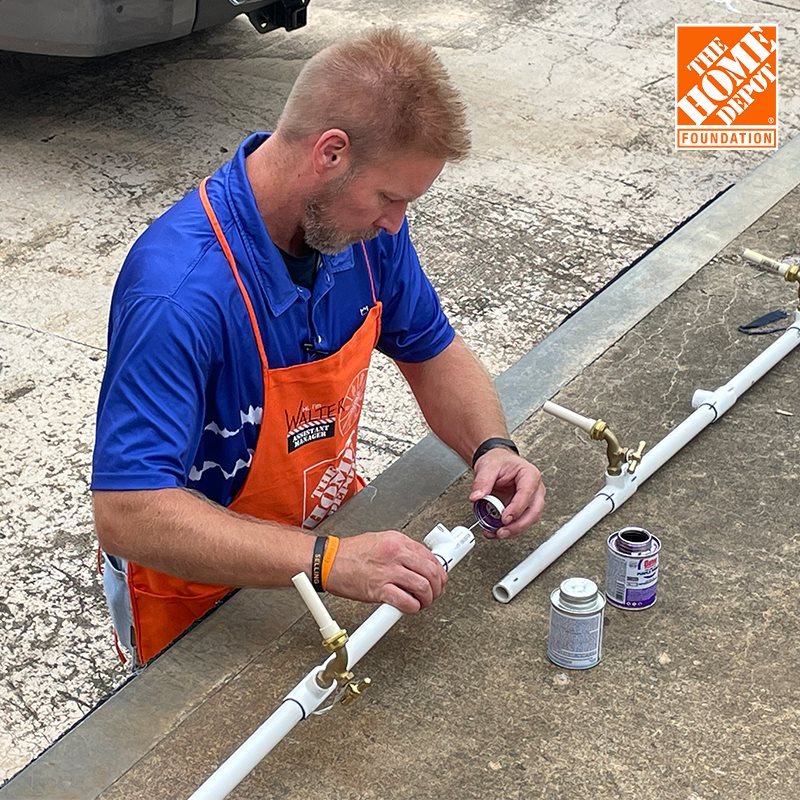 Originally published on Built From Scratch
Right now, students are back in class without safe drinking water in Jackson, Mississippi schools. They're relying on bottled or boiled water for drinking, sanitization, cooking, and more.
This week, The Home Depot Foundation helped its national nonprofit partner World Central Kitchen source 650-gallon water tanks for each elementary school in the district and 1,000-gallon water tanks for each middle and high school. The tanks are a game changer. However, there was one problem – how to make the water easily accessible to students and staff. Home Depot store manager Scott Murabito stepped in to help.

Over the weekend, Scott and his team worked with World Central Kitchen to design and build a water distribution manifold to hook up to the water tanks. The manifold has several taps that will allow the schools to distribute the water where it's needed most, including cooking, sanitation, drinking and other essential needs. "We built the prototype; pressure tested it with water and then Monday morning we delivered it to the first school," says Murabito. On Monday, they installed the tank at Van Winkle Elementary School. It's now fully functional, sanitized and is currently being used by students and staff.
"We're so super excited to be the recipients of this tank. It's going to do so much to ensure we're providing clean and safe water for our scholars, staff, and families," says Van Winkle Elementary School Principal Ashanti Barnes.
The team is also working to make improvements. They aim to have tanks and manifolds installed in all 54 schools across the district by the end of the week and have them up and running shortly thereafter.

The Home Depot Foundation is committed to short-term response and long-term recovery in communities impacted by natural disasters. So far in 2022, The Home Depot Foundation has committed more than $4.5 million for disaster preparedness, response and long-term recovery. Visit HomeDepotFoundation.org to learn more.
Keep up with all the latest Home Depot news! Subscribe to our bi-weekly news update and get the top Built from Scratch stories delivered straight to your inbox.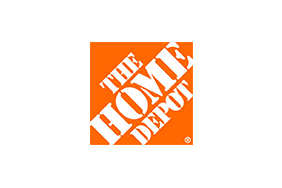 The Home Depot
The Home Depot
About The Home Depot
We are the world's largest home improvement specialty retailer with stores in all 50 states, the District of Columbia, Puerto Rico, U.S. Virgin Islands, 10 Canadian provinces, and Mexico.
More from The Home Depot