Published 09-09-22
Submitted by KKR

OUR COMMITMENT AND APPROACH1
Sustainable investing is a key lever of KKR's approach to value creation and a way of doing business that we believe helps us make better investments. By assessing and managing ESG, regulatory, and geopolitical issues, we strive to create stronger, better business outcomes while also having a positive effect on the companies in which we invest and our stakeholders.
As sustainable investing practices accelerate, a vast lexi- con of terminology continues to develop around them. At KKR, we seek to bring clarity to a confusing landscape by sharing the definitions of our key terms.
To learn more, see the Glossary.
SUSTAINABLE INVESTING AT KKR
HOW WE INVEST: ESG Integration
Integrating ESG considerations into the investment process, including due diligence, decision-making, and management practices, as appropriate
Learn more at ESG Integration Across Asset Classes.
WHERE WE INVEST: Solutions Investing
Investing behind ESG and sustainability themes and supporting companies that strive to be part of the solution to critical environmental and social challenges across various strategies, including KKR Global Impact
Learn more at Spotlight: KKR Global Impact Strategy.
WHAT WE DO: Value Creation
Working with portfolio companies to strengthen ESG performance and drive value
Learn more at Global Ambitions and Driving Value Creation.
PROMOTING TRANSPARENCY THROUGH ESG-RELATED DISCLOSURES AND CROSS-INDUSTRY COLLABORATION TO SUPPORT THE ADOPTION OF BEST PRACTICES
Learn more in the Appendix.
Read the full 2021 Sustainability Report.
1 There can be no assurance that KKR's ESG policies and procedures as described herein will continue, and KKR's ESG policies and procedures could change, even materially. See additional disclaimers in the Cautionary Statement.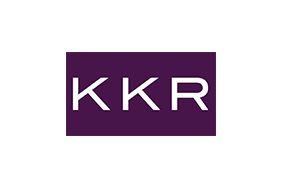 KKR
KKR
KKR is a leading global investment firm that offers alternative asset management as well as capital markets and insurance solutions. KKR aims to generate attractive investment returns by following a patient and disciplined investment approach, employing world-class people, and supporting growth in its portfolio companies and communities. KKR sponsors investment funds that invest in private equity, credit and real assets and has strategic partners that manage hedge funds. KKR's insurance subsidiaries offer retirement, life and reinsurance products under the management of Global Atlantic Financial Group . References to KKR's investments may include the activities of its sponsored funds and insurance subsidiaries. For additional information about KKR & Co. Inc. (NYSE: KKR), please visit KKR's website at www.kkr.com and on Twitter @KKR_Co.
More from KKR