Published 09-08-22
Submitted by Gilead Sciences
In February 2019, Eleonora was preparing to go out with a friend when she suddenly fainted. She woke up in the hospital near her home in Italy and didn't remember a thing. But she will never forget the news the doctors delivered to her.
"They did a CT scan and it lit up like a Christmas tree," recalls Eleonora. "They found several large tumors and told me I had non-Hodgkin lymphoma."
After losing her father to cancer a year earlier, she knew she had to overcome the cancer to spare her family any more pain. 
She started chemotherapy, and a CT scan later revealed that the tumor had not responded to initial lines of treatment. During that moment of discouragement, a small voice rose inside of her saying, "Do not give up."
A hospital in Genoa offered Eleonora another round of chemotherapy, but she decided not to pursue it. Instead, she was inspired after watching a program on a Swiss TV channel where they discussed a form of therapy that uses the body's own immune system to fight cancer: chimeric antigen receptor (CAR) T-cell therapy. 
"A whole series of lights went off in my head that this might be my solution," Eleonora says. 
She contacted a lymphoma specialist to discuss her options and started CAR T-cell therapy in December 2019. Two months later, she had a follow-up PET scan and it showed she had responded to treatment, with no evidence of cancer cells showing up in the scan.
"I'm not talking about months anymore, instead I'm talking about a life ahead of me."
Watch the video above to see Eleonora's full journey.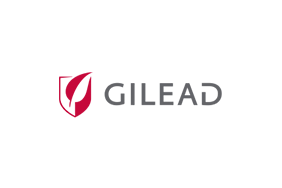 Gilead Sciences
Gilead Sciences
Gilead Sciences, Inc. is a research-based biopharmaceutical company that discovers, develops and commercializes innovative medicines in areas of unmet medical need. The company strives to transform and simplify care for people with life-threatening illnesses around the world. Gilead has operations in more than 35 countries worldwide, with headquarters in Foster City, California.
More from Gilead Sciences