Published 09-07-22
Submitted by The Home Depot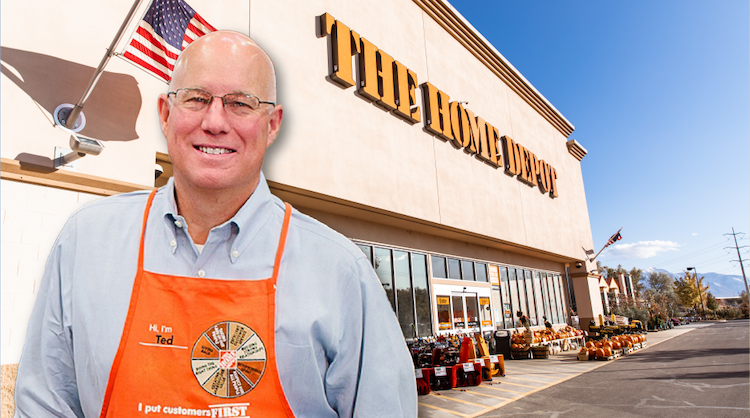 Learn more about The Home Depot's commitment to sustainability
We organize our approach to corporate responsibility around three key pillars: Focusing on Our People, Operating Sustainably and Strengthening Our Communities.
When I joined The Home Depot more than 22 years ago, I could never have imagined that I would have the opportunity to lead such an incredible organization. Prior to becoming CEO, I had the privilege to work in multiple departments across the organization. One thing that has always been clear to me is that our values-driven culture and passion for our customers has been instrumental to our success.
Built around our core values, our approach to ESG centers around three key pillars – Focus on Our People, Operate Sustainably, and Strengthen Our Communities. By identifying these three pillars, we can concentrate on the areas where we can have the greatest impact. Our 2022 ESG Report details the daily work we do to support these three pillars, as well as the progress we made in 2021 thanks to the dedication and ingenuity of our associates and suppliers.
Our focus on people centers around continuously striving to create a work environment that is inclusive, engaging, and rewarding to associates. Our associates' outstanding performance in 2021 enabled 100% of our stores to qualify for Success Sharing bonus payments to non-management associates. We also offer training and development that transforms jobs into careers, which is reflected in the fact that approximately 90% of our U.S. store leaders began as hourly associates.
Our U.S. workforce is more ethnically diverse than the U.S. working population. In addition, we increased the representation of female and underrepresented minority groups across our managers and above cohort in the U.S. during 2021.
We believe our associates should reflect the customers and communities we serve. In 2021, approximately 36% of our U.S. new hires were women, while more than 57% of U.S. new hires were from an underrepresented minority group.
Our commitment to diversity also extends to our supplier relationships. In 2021, we increased our spend with diverse suppliers to $3.3 billion and have announced a goal to achieve $5 billion in direct annual spend with diverse suppliers by 2025. We also completed our goal to launch a Tier II supplier diversity program to encourage our suppliers to spend with diverse businesses. We will continue to push forward in this area by partnering with organizations like the Billion Dollar Roundtable, an association geared at celebrating corporations that spend at least $1 billion per year with minority- and woman-owned suppliers, to further amplify our supplier diversity efforts.
Our efforts to operate sustainably begin with our understanding that our biggest impact on the environment comes from the products we sell.
Our partnership with suppliers allows us to give our customers access to hundreds of products that are good for their homes, good for the environment, and good for their wallets. In 2021, we estimate our customers' purchases of Energy Star products helped reduce annual electricity use by 7 billion kilowatt hours, saving $950 million on energy costs, and lowering carbon emissions by 4.9 million metric tons. Our water-saving products allowed customers to reduce consumption by over 66 billion gallons.
We also made progress in 2021 by operating more sustainably in our own business, reducing electricity consumption in our U.S. stores by approximately 11% year-over-year.
We cut U.S. store electricity usage a remarkable 50% since 2010. A hallmark of progress in this area has been the transition to LED overhead lighting in our U.S. stores, which join our Canada and Mexico stores in having nearly all of interior lighting powered by LED bulbs. While we remain focused on reducing our energy consumption, we are also making progress towards our goal of producing or procuring 100% renewable electricity equivalent to the electricity needs for all Home Depot facilities worldwide by 2030.
We focus on strengthening our communities by giving back financially and through our associates' time and efforts dedicated to Team Depot volunteer activities – a hallmark of who we are. In 2021, approximately 14,000 associates volunteered in communities across 150 cities nationwide. Our Team Depot volunteers helped our communities prepare and respond to natural disasters like tornados, hurricanes, and wildfires, while also achieving more than 1.25 million hours of service to veterans since 2011.
We also value our nonprofit partners that enable The Home Depot Foundation to improve the homes and lives of U.S. veterans, train skilled tradespeople to fill the labor gap, and support communities affected by natural disasters.
In 2021, the Foundation achieved a milestone of ten years and over $400 million invested in support of veteran causes, on track to contribute half of a billion dollars to veteran causes by 2025.
While we have made significant progress, there is more work to do. On Pages 9 and 10 of this report, you will see the goals we've set as we strive to build a better and more sustainable business.
We know that when we invest in running a responsible, sustainable company, we make our business stronger, more agile, and more resilient. 2021 was another year filled with great accomplishments, and I want to thank our associates and supplier partners for the many ways they enable us to do our part and live our values every day.
To learn more about The Home Depot's ESG efforts, read the 2022 ESG Report here.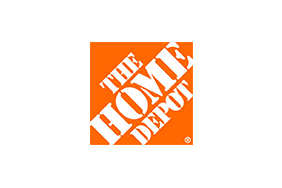 The Home Depot
The Home Depot
About The Home Depot
We are the world's largest home improvement specialty retailer with stores in all 50 states, the District of Columbia, Puerto Rico, U.S. Virgin Islands, 10 Canadian provinces, and Mexico.
More from The Home Depot