Published 09-07-22
Submitted by AMD

By Anne Fertitta, Sr. Manager, Community Relations at AMD
AMD has a passion for giving back in the communities in which we live and work. For over four decades, we have invested in organizations around the globe that meaningfully impact the way we live today and help create better futures for tomorrow. Our employees have come to expect this spirit of giving back from AMD, but most importantly, so have our communities and neighbors.
We deliver on our community commitments through:
Corporate and employee giving – we provide charitable grants to nonprofit organizations and promote charitable employee matching programs.
AMD Foundation giving – the AMD Foundation provides grants that support global community initiatives consistent with the company's interests.
Employee volunteerism – AMD employees worldwide are encouraged to share their time and talents through community volunteering at AMD-sponsored events and individual activities.
AMD HPC Fund investments – we provide research institutions with high-performance computing (HPC) resources to accelerate research in areas including climate change, health care, transportation, big data and more.
AMD supports a multitude of charities worldwide in communities where our employees live and work, with a focus on the following social impact areas:
Promoting access to quality education with a special emphasis on science, technology, engineering and math (STEM) and developing the next generation of thinkers and innovators;
Cultivating and preserving our environment for future generations to enjoy;
Providing basic needs and social services to help care for our neighbors in need; and
Aiding humanitarian and relief efforts in the face of unforeseen disasters.
AMD Community Volunteering
Around the globe, AMD volunteers, also known as AMD Community Corps, are easily recognized by the bright green volunteer t-shirts they wear. These shirts have become synonymous with a culture of generous and committed colleagues ready to give their time and talent. AMD encourages employee engagement through company-sponsored volunteering and provides opportunities for teams to connect while giving back.
In 2021, over 2,800 AMDers logged more than 9,000 hours of volunteer time through virtual and in-person volunteer activities, such as recording children's books for the Ronald McDonald House in Central Texas and inspiring youth to learn about engineering through hands-on activities with the Chen Su Lan Methodist Children's Home in Singapore.
In addition to year-round volunteering, AMD also hosts an annual AMD Cares Day of Service as a company-wide celebration of community volunteerism. While 2021 looked different to past years due to work-from-home policies, nearly 2,000 people donated more than 6,200 hours of volunteer time – much of it done virtually. AMD employees helped fulfill a variety of our nonprofit partners' needs during this sixth annual event. Employees read to children, hosted STEM career talks, played virtual games with home-bound seniors, collected food for the hungry, planted trees and raised funds for local children's hospitals.
AMD and the AMD Foundation Charitable Giving
In addition to time and talent, AMD and our employees fulfill our global commitment as responsible, good neighbors through charitable giving – both monetary and in-kind contributions. AMD and the AMD Foundation provide grants to nonprofit organizations based on recommendations from employee-led community affairs councils, local needs and strategic fit. In 2021, through our AMD Community Corps program, employees took advantage of company matching gift programs that supported medical aid during the surging COVID-19 crisis in India and recovery efforts after Winter Storm Uri in Texas. AMD also donated to the Austin Area Urban League and Central Texas Food Bank as part of this disaster relief.
Additionally, in partnership with HP and the Boys & Girls Clubs of the Austin Area, AMD donated more than 325 refurbished AMD-powered laptops and desktops to help bridge the technology gap for underserved students and families. We also contributed funds for a new Learning Lab for Boys & Girls Clubs of Silicon Valley to advance STEM education for their members.
In 2021, the combined philanthropic efforts of AMD, our employees and the AMD Foundation, including investments made through the AMD HPC Fund and institutional research grants, resulted in more than US$2 million for nonprofit organizations, universities and research institutes.
Furthermore, in 2022, AMD and AMD employees donated over $500,000 through a special employee matching program and corporate donations supporting humanitarian relief efforts in Ukraine.
In 2022, AMD also launched a year-round, global Matching Gift and Volunteer Reward program. This program reflects our employees' generosity and dedication to making our communities stronger and providing for others, and AMD is proud to amplify those efforts.
For more information on community involvement and volunteering at AMD, please visit our website.
Originally published in AMD 2021-22 Corporate Responsibility Report.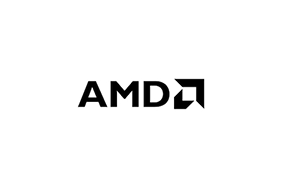 AMD
AMD
About AMD
For more than 50 years AMD has driven innovation in high-performance computing, graphics and visualization technologies. Billions of people, leading Fortune 500 businesses and cutting-edge scientific research institutions around the world rely on AMD technology daily to improve how they live, work and play. AMD employees are focused on building leadership high-performance and adaptive products that push the boundaries of what is possible. For more information about how AMD is enabling today and inspiring tomorrow, visit the AMD (NASDAQ: AMD) website, blog, LinkedIn and Twitter pages.
More from AMD