Published 09-06-22
Submitted by Schneider Electric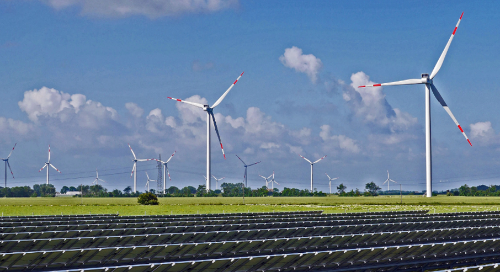 Summary
Guidehouse Insights released its 2022 Power Purchase Agreement (PPA) Marketplace Solution Providers leaderboard ranking Schneider Electric No. 1
Top ranking represents Schneider Electric's comprehensive PPA offerings and market growth trajectory with NEO Network and Zeigo
LOUISVILLE, KY., September 6, 2022 /CSRwire/ - Schneider Electric, the leader in the digital transformation of energy management and automation, has been recognized as an industry leader in the Power Purchase Agreements (PPA) market with a No. 1 ranking by Guidehouse Insights 2022 PPA Marketplace Solution Providers Leaderboard. Schneider Electric's top-ranking is a result of its NEO Network and Zeigo platforms, which simplify the cleantech buying process by connecting members to trusted experts, viable projects and technologies, and exclusive market intelligence to enable and accelerate transaction decisions.
"Our commitment to renewable energy as a means of decarbonization is reflected by our ranking, and we are honored to be a part of bringing together organizations who are accelerating the clean energy transition." said Steve Wilhite, President of Schneider's Sustainability Business. "I would like to take this opportunity to thank our clients, employees, and NEO Network community members that have helped accelerate the adoption of renewable energy."
The Guidehouse Insights report assesses the competitive landscape of online PPA platforms providing solutions, advisory services, and marketplaces. It's intended to help customers and market participants better understand available technology, product portfolio, geographic reach, and product performance for PPA marketplaces. 
Schneider Electric is the leading advisor on corporate renewable energy procurement globally. The company's sustainable business division, which offers consulting services on energy and carbon management, has several digital platforms and more than 2,200 employees globally that support its managed services. Schneider Electric has advised more than 200 PPA deals for developers in the US, Canada, Spain, Sweden, Finland, Poland, Italy, the Netherlands, Mexico, and Australia, and advised more than 14 GW of PPAs since 2014. 
Access the report from Guidehouse
About Schneider Electric 
Schneider's purpose is to empower all to make the most of our energy and resources, bridging progress and sustainability for all. We call this Life Is On.
Our mission is to be your digital partner for Sustainability and Efficiency.
We drive digital transformation by integrating world-leading process and energy technologies, end-point to cloud connecting products, controls, software and services, across the entire lifecycle, enabling integrated company management, for homes, buildings, data centers, infrastructure and industries.
We are the most local of global companies. We are advocates of open standards and partnership ecosystems that are passionate about our shared Meaningful Purpose, Inclusive and Empowered values.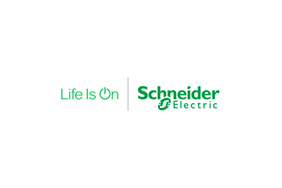 Schneider Electric
Schneider Electric
Schneider Electric is a European multinational company providing energy and automation digital solutions for efficiency and sustainability.
More from Schneider Electric