Published 09-02-22
Submitted by Yum China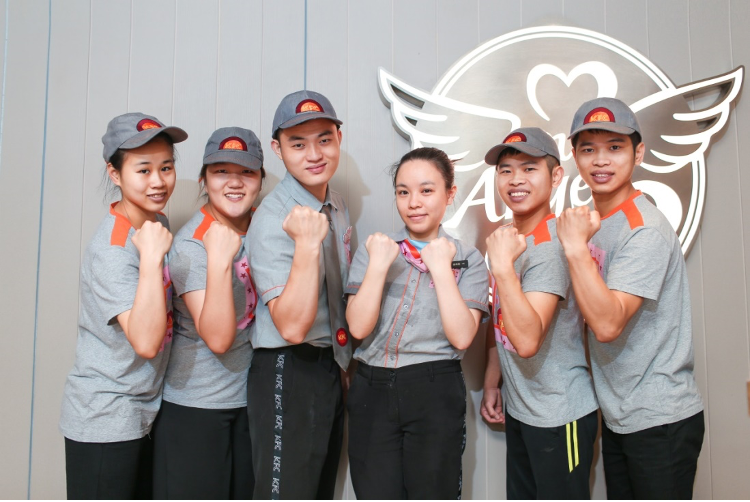 Yum China's "Angel Restaurants" continue to provide gainful job opportunities for employees with disabilities, and they are receiving greater recognition from the public for it. However, it is not just about providing a job, but also helping "Angel Employees" to learn and grow. "Angel Restaurants" is a place where employees can better communicate with customers and work towards their full potential in an environment filled with joy and empathy. The initiative is proving to be effective in bridging divides between employees and customers, whilst underscoring the benefits of working and realizing one's potential at "Angel Restaurants" for millions of people with disabilities. In the future, Yum China will continue to provide diversified development opportunities for "Angel Employees" to help them achieve their dreams.
Liu Qingquan: Realizing his full potential
Liu Qingquan (Liu), a man with hearing impairment in his thirties, still clearly remembers the day when he first entered a KFC"Angel Restaurant" for a job interview in Foshan, South China's Guangdong province.
"It wasn't hot that day, but I started to sweat as soon as I walked into the restaurant," Liu said. "I was afraid that I wasn't qualified enough to work at such a nice place."
However, he soon discovered that this restaurant is special. There are flashing lights installed in order to indicate when the fried chicken is ready, which is a great help to those workers with hearing impairments.
In addition to modified equipment, customized training and operational processes were provided to Liu to quickly familiarize him with the job. Liu recalls, "a management team member was assigned as a mentor to me once I joined the restaurant, offering me one-on-one training so that I could learn the necessary skills, as well as tools to better help me understand the operational processes. "
Liu also found that employees at "Angel Restaurants" are encouraged to learn and practice sign language, sharing that, "we have eleven full-time employees in the restaurant, including six "Angel Employees" like myself. However, everyone can understand how I sign, and I often get responses from my colleagues in sign language, which is very comforting."
This March, Liu was surprised to find that the "Angel Restaurant" he worked at had been upgraded with brand-new accessibility features, such as several greetings in sign language when placing orders online and interactive visualization devices to help consumers communicate with hearing impaired employees, such as himself. Furthermore, his restaurant, and others, had been equipped with visual learning materials. Li Liang, the first "Angel Employee" to become a restaurant general manager, was invited to make a special appearance in a series of sign-language teaching videos.
"The updated devices in the "Angel Restaurant" have greatly helped in bridging what would have been a divide between employees like me and customers. I love seeing their bright, happy faces when served a cup of hot coffee," Liu said.
"Working here also gives me opportunities to give back to society. I've felt a calling in particular to organize community events," Liu stated, before adding, "for example, I will organize and teach children sign-language classes, and throughout the COVID-19 pandemic, my team and I sent care to frontline medical workers to express our gratitude for their service."
With his excellent performance, Liu has been promoted to service team leader and he came first in the regional "Championship Challenge." This has inspired him to work towards even grander dreams.
Liu has enrolled in Yum China's "Angel College" Program, which supports "Angel Employees" in receiving further education and helps to improve their vocational skills through the Open University of China. Liu will start his studies this September.
"With Yum China, "Angel Employees" like me can enjoy the same career path as other employees. Now, I have the opportunity to finally realize my dream of earning a bachelor's degree," said Liu.
Liu said that working in the "Angel Restaurant" has helped him to discover his untapped potential, pushing him to constantly strive for excellence, with his next dream being to become a restaurant general manager.
"As far as I know, there is already one "Angel Employee" restaurant general manager in Shenzhen," Liu said, going on to say that, "I believe this program will help me move one step closer towards my dream of becoming a restaurant general manager myself."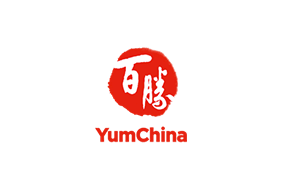 Yum China
Yum China
About Yum China Holdings, Inc.
Yum China Holdings, Inc. is a licensee of Yum! Brands in mainland China. It has exclusive rights in mainland China to KFC, China's leading quick-service restaurant brand, Pizza Hut, the leading casual dining restaurant brand in China, and Taco Bell, a California-based restaurant chain serving innovative Mexican-inspired food. Yum China also owns the Little Sheep, Huang Ji Huang, East Dawning and COFFii & JOY concepts outright. In addition, Yum China has partnered with Lavazza to explore and develop the Lavazza coffee shop concept in China. The Company had over 12,000 restaurants in over 1,700 cities at the end of February 2022.
In 2021, Yum China ranked # 363 on the Fortune 500 list and was named to TIME100 Most Influential Companies list. Yum China has also been selected as member of both Dow Jones Sustainability Indices (DJSI): World Index and Emerging Market Index. In 2022, the Company was named to the Bloomberg Gender-Equality Index and was certified as a Top Employer 2022 in China by the Top Employers Institute, both for the fourth consecutive year. For more information, please visit http://ir.yumchina.com.
More from Yum China