Published 09-01-22
Submitted by Yum! Brands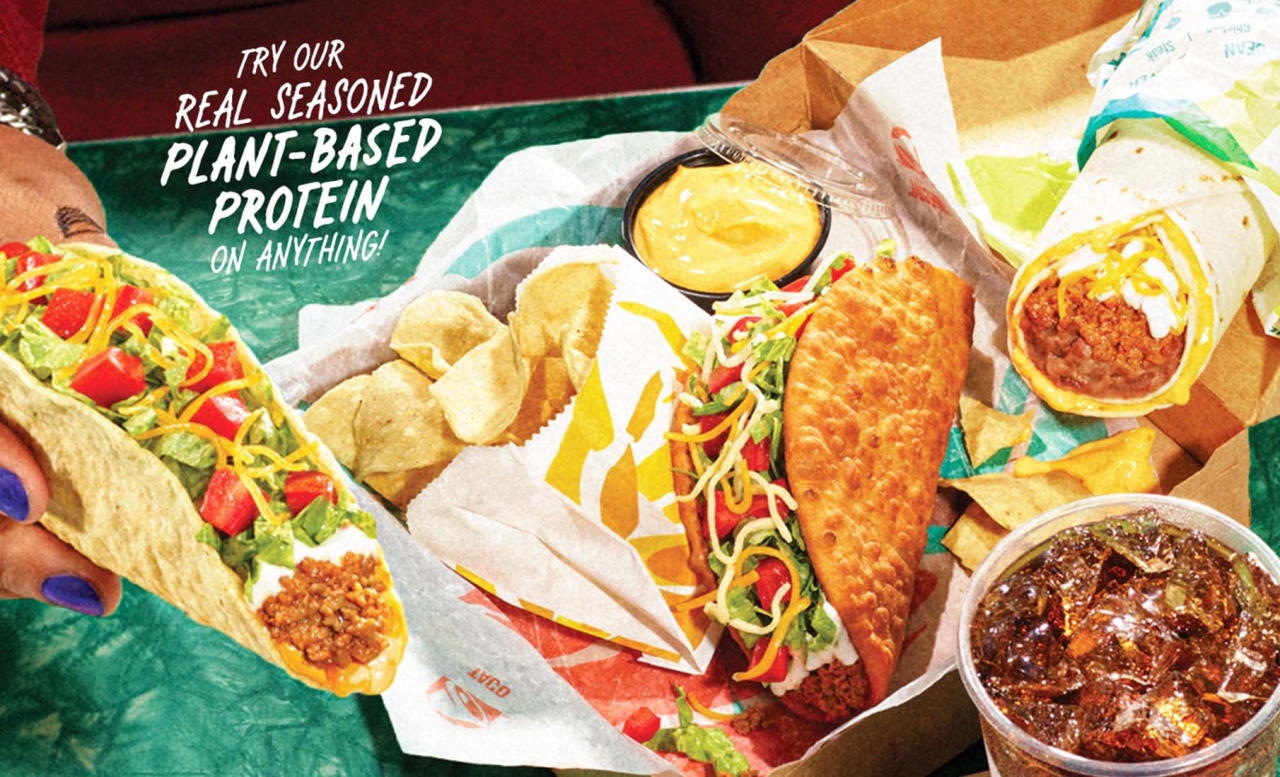 IRVINE, Calif., September 1, 2022 /CSRwire/ - The Crispy Melt Taco starts with a freshly fried daily white corn shell tortilla with layers on layers of an indulgent, melty blend of shredded cheddar, mozzarella, and Monterey pepper jack cheeses, plus warm nacho cheese sauce (did we mention there was cheese?).
The taco then features a choice of protein. Vegetarians and flexitarians alike will rejoice at the first option, which is a brand-new, boldly seasoned plant-based protein. A soy and pea protein proprietary blend, this protein is inspired by classic Taco Bell flavors. The taco is topped with crispy lettuce, even more cheddar cheese, juicy diced tomatoes and reduced-fat sour cream.
Fans can also opt for the taco to be made with real seasoned beef. Regardless of protein, the Crispy Melt Taco is available for just $2.49.
During this test, the proprietary plant-based protein will also be featured in Nachos BellGrande®, and it can be added to any menu item through order customization. The protein is certified vegan** by the American Vegetarian Association (AVA).***
The proprietary plant-based protein is craveable like only The Bell® knows how, but it's just the latest innovation in Taco Bell's decades-long vegetarian journey. Other recent vegetarian tests have included the Cravetarian plant-based protein and the Naked Chalupa with a Crispy Plant-Based Shell, while Taco Bell's Beyond Meat product partnership will be available before the end of 2022.
*Available at participating Birmingham, AL area Taco Bell locations for a limited time only. While supplies last. Contact local restaurant for hours and participation which vary. Tax extra. Prices may be higher for delivery and other service fees may apply.
**Taco Bell defines "vegan" as containing no animal ingredients. It's important to note, however, that in some restaurants we use the same frying oil to prepare menu items that may or may not contain animal ingredients. Vegan and animal ingredients are handled in common and cross-contact may occur. Taco Bell's vegan ingredients are certified by the American Vegetarian Association. Neither Taco Bell, our employees, our franchisees or the AVA assume any responsibility for such cross-contact.
***American Vegetarian Association-certified vegetarian food items are lacto-ovo, allowing consumption of dairy and eggs but not animal byproducts. Vegetarian and meat ingredients are handled in common, and cross contact may occur, which may not be acceptable to certain types of vegetarian diets. Neither Taco Bell, our employees, franchisees nor the AVA assume any responsibility for such cross contact.
About Taco Bell Corp.
For more information about Taco Bell, visit our website at www.TacoBell.com/news or at www.TacoBell.com/popular-links. You can also stay up to date on all things Taco Bell by following us on Facebook, Instagram, Taco Bell's Twitter, Taco Bell News' Twitter, TikTok and subscribing to our YouTube channel. For updates on how Taco Bell is navigating COVID-19, click here.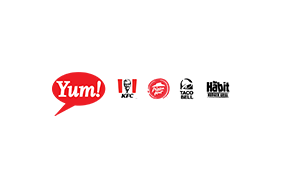 Yum! Brands
Yum! Brands
Yum! Brands, Inc., based in Louisville, Kentucky, has over 54,000 restaurants in more than 155 countries and territories, operating the Company's brands – KFC, Pizza Hut and Taco Bell – global leaders of the chicken, pizza and Mexican-style food categories. The Company's family of brands also includes The Habit Burger Grill, a fast-casual restaurant concept specializing in made-to-order chargrilled burgers, sandwiches and more. Yum! Brands was named to the 2021 Dow Jones Sustainability Index North America and was ranked on Newsweek's list of 2021 America's Most Responsible Companies. In 2022, Yum! Brands was named to 3BL Media's 100 Best Corporate Citizens.
More from Yum! Brands