Published 09-01-22
Submitted by SAP
Originally Published on Forbes.com
PwC's award-winning Climate Excellence solution for climate scenario analysis supports investors and companies in their quest to assess and disclose the impact of climate change. The tool enables them to adequately assess risks and set up a long-term sustainability strategy, steering and reporting.
The SaaS solution, based on SAP Business Technology Platform, enables PwC's clients to calculate the implications of climate risk to better understand challenges and opportunities within the climate crisis. It was developed by PwC to enable consultative support to clients on integrated reporting and fulfilling requirements established by the Task Force for Climate Related Financial Reporting (TCFD).
Continue reading here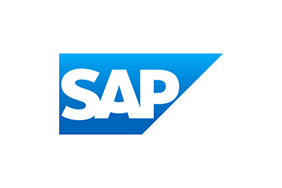 SAP
SAP
SAP's strategy is to help every business run as an intelligent, sustainable enterprise. As a market leader in enterprise application software, we help companies of all sizes and in all industries run at their best: SAP customers generate 87% of total global commerce. Our machine learning, Internet of Things (IoT), and advanced analytics technologies help turn customers' businesses into intelligent enterprises. SAP helps give people and organizations deep business insight and fosters collaboration that helps them stay ahead of their competition. We simplify technology for companies so they can consume our software the way they want – without disruption. Our end-to-end suite of applications and services enables business and public customers across 25 industries globally to operate profitably, adapt continuously, and make a difference. With a global network of customers, partners, employees, and thought leaders, SAP helps the world run better and improve people's lives.
More from SAP