Published 08-31-22
Submitted by Quest Diagnostics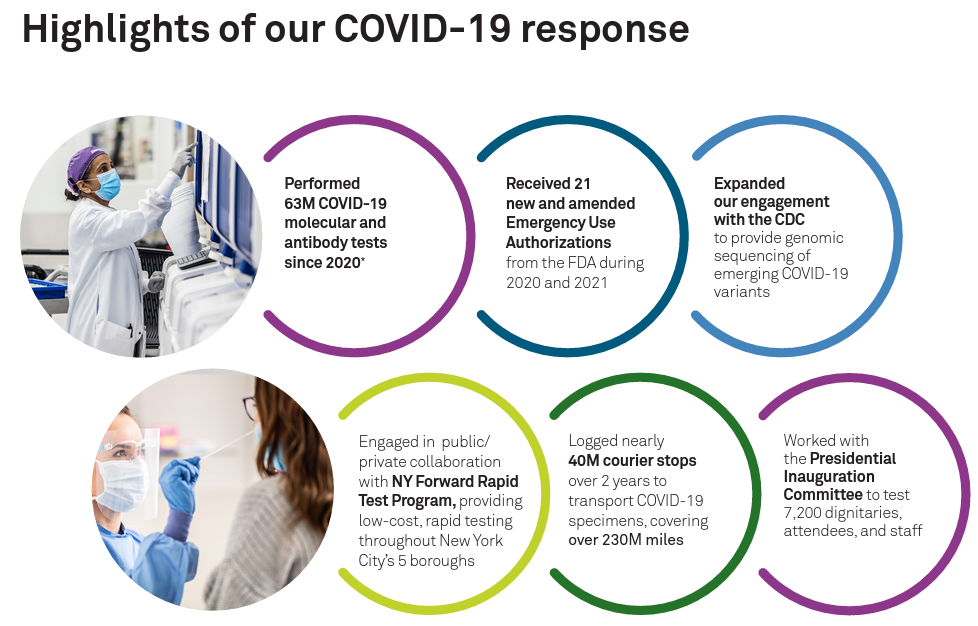 Originally published in Quest Diagnostics 2021 Corporate Responsibility Report
As the world's leading provider of diagnostic information services, Quest stepped up and answered the call to play a central role in the national response to COVID-19.
Since the onset of the pandemic in early 2020, our nearly 50,000 employees have been working to meet evolving testing needs and to provide insights into disease trends through research partnerships. These efforts remain critical to enabling safer environments as we reopen the economy and return to schools, routine healthcare, and workplaces—while continuing to acknowledge the crucial role of critical frontline workers who stayed at their posts throughout the emergency.
On the following pages, we'll share key milestones in our continuing COVID-19 response on behalf of our employees, customers, and communities. For up-to-date information on our ongoing COVID-19 efforts, visit QuestDiagnostics.com/COVID-19.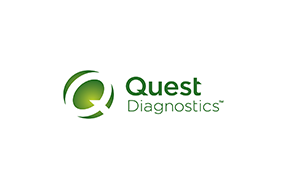 Quest Diagnostics
Quest Diagnostics
Quest Diagnostics empowers people to take action to improve health outcomes. Derived from the world's largest database of clinical lab results, our diagnostic insights reveal new avenues to identify and treat disease, inspire healthy behaviors and improve health care management. Quest annually serves one in three adult Americans and half the physicians and hospitals in the United States, and our nearly 50,000 employees understand that, in the right hands and with the right context, our diagnostic insights can inspire actions that transform lives. 
More from Quest Diagnostics