Published 08-31-22
Submitted by Discovery Education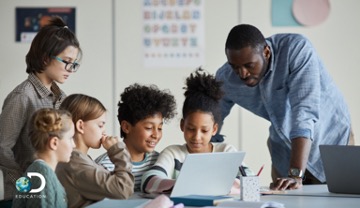 Social Emotional Learning (SEL) is defined by Collaborative for Academic, Social, and Emotional Learning as the process of developing self-awareness, self-control, and interpersonal skills that are vital for school, work, and life success. But it goes beyond that, SEL can teach students life skills, help them develop a positive self-image, inspire them to take responsibility for their actions, and shape healthy relationships with the people around them.
A study from the American Journal of Community Psychology states that by integrating SEL in schools, it results in a 24% improvement in social behaviors and overall less mental distress in students, which is a growing need for students in and outside of the classroom.
The Social-Emotional Learning Coalition – a network of organizations founded by Discovery Education to support school districts in their efforts to foster social and emotional growth and prepare K-12 students for their brightest futures while providing educators critically needed resources – provides resources to help educators center SEL in any lesson or discipline. The Master-Class Series on all things SEL is a professional learning series that consists of four engaging videos featuring K-12 educators as they share why SEL is important to educating the whole child and how to integrate SEL into lesson plans.
Accompanying activities and discussion starters further support the professional learning activity independently or with a group of educators. By the end of the video and discussion, each educator will be able to answer questions like:
What strategies do you incorporate into your daily instruction that help students share their feelings and emotions in positive ways?
How might creating opportunities for students to share their experiences or opinions add to richer discussions and deeper thinking?
With this professional learning, educators can facilitate meaningful change in their students' lives using a simple SEL framework to look more closely at their own lives, learn what fascinates them most in the world around them and support their development.
The Social-Emotional Learning Coalition supports our educators nationwide and provides them with a framework to integrate SEL into core instruction, bring to life these critical concepts and help every student practice core SEL competencies in everyday life.
Learn more at SELCoalition.org and on Discovery Education's K-12 learning platform.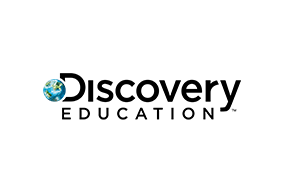 Discovery Education
Discovery Education
Discovery Education is the worldwide edtech leader whose state-of-the-art digital platform supports learning wherever it takes place. Through its award-winning multimedia content, instructional supports, and innovative classroom tools, Discovery Education helps educators deliver equitable learning experiences engaging all students and supporting higher academic achievement on a global scale. Discovery Education serves approximately 4.5 million educators and 45 million students worldwide, and its resources are accessed in over 100 countries and territories. Inspired by the global media company Discovery, Inc., Discovery Education partners with districts, states, and trusted organizations to empower teachers with leading edtech solutions that support the success of all learners. Explore the future of education at www.discoveryeducation.com.
More from Discovery Education